Message from Leadership
Resilience. Renewal. Renaissance.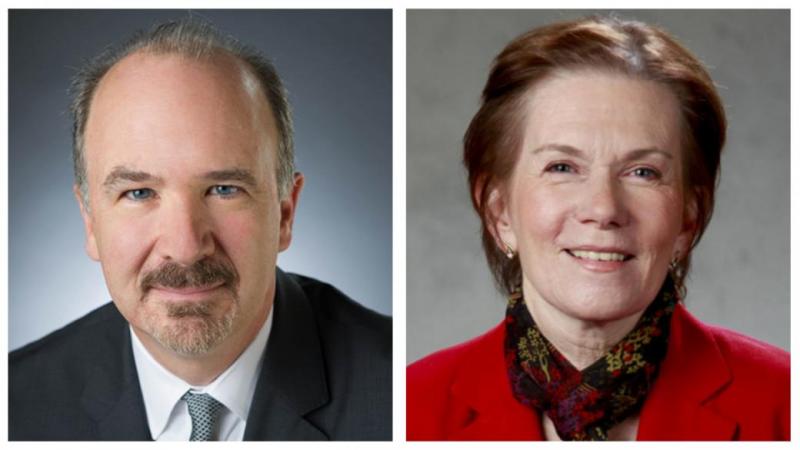 Hard times don't create heroes. But in this year of intense adversity, we clearly saw the many gifts of our doctors and care teams. In 2020 and 2021, ColumbiaDoctors rose to the occasion, with grit, determination, humanity, and excellence. This experience taught us so much — and we're using what we learned to improve how we provide care for you and your family.
---
Resilience
As more and more of our patients returned to us in 2021 for in-person care, it seems hard to believe that little more than a year ago, our lives looked very different.
Dire warnings over the summer of 2020 projected that new COVID-19 cases could hit 100,000 per day. Vaccines were still months away, and the NIH and WHO had recently halted trials of hydroxychloroquine. 
Set against this backdrop, and after what seemed to be an endless and exhausting winter and spring, Columbians redoubled their efforts to serve and protect New York. Our doctors, nurses, care team members, administrators, facilities and housekeeping teams – everyone – held the line with a fervor that can only be described as heroic. 
New Yorkers responded to that courage by exhibiting their own as they adapted to life behind masks and cheered us on from windows and sidewalks each night. This outpouring of love from our neighbors, near and far, will never be forgotten. Despite our painful losses and innumerable sacrifices, it is a privilege to have served New York in this time of incredible — and until then unimaginable — need. 
From the frontliners who cared for patients and raced to share hard-won knowledge about the virus with the rest of the world, to our incredible researchers who quickly moved their focus to understanding and fighting the new threat, to our clinical practices that embraced a telehealth revolution and implemented common-sense policies to protect patients and staff, Columbians continued to innovate – as we always do.
---
Renewal
Where there once were overflowing Emergency rooms and Intensive Care Units, together we've transformed Columbia. Our Washington Heights campus is one of the safest places to be in New York, thanks to a combination of robust testing, a laser-like focus on safety procedures, and, thankfully, the cooperation of our fellow New Yorkers. 
Hope finally arrived in the form of precious glass vaccine vials, and vaccinations were delivered by the score at the Fort Washington Armory, the William Black Building, and at multiple clinical locations, both on and off campus.
Our team members jumped at the opportunity to provide these life-saving "shots in arms" to our neighbors. So many of us volunteered to give vaccinations that we had to shut down the phone line set up to register volunteers. 
Our clinical locations are open, our telehealth program is a leader in the nation, and our CopeColumbia wellness program offers ongoing support for our care team members so they can continue to provide outstanding medical care.
---
Renaissance
Honoring our commitment to putting patients first, Columbia and its partners at NewYork-Presbyterian Hospital and Weill Cornell Medicine are forging ahead to become the #1 integrated hospital system in the U.S. 
In the coming year, you will see advances everywhere – from the technology we use to provide care and service, to the people who take your call when you reach out for an appointment, and even to the number of clinicians available. 
Columbia is committed to continued growth, with more locations and more services, staffed by more than 2,500 clinical providers. This means we will have more expert hands on deck, state-of-the art tools, and more places for you to see us, whether it's in person or online.
Now and always, you can count on us to provide you with the care you expect and deserve. We stand with New York. It continues to be our privilege to care for you and your families.
George A. "Jack" Cioffi, MD
President, ColumbiaDoctors
Donna Lynne, DrPH
Chief Executive Officer, ColumbiaDoctors
Senior Vice President and Chief Operating Officer, Columbia University Irving Medical Center