Alfred I. Neugut, MD, PhD
Board Certifications:
Medical Oncology, Internal Medicine
Expertise in:
Stomach Cancer, Colon & Rectal Cancer, Cancer Care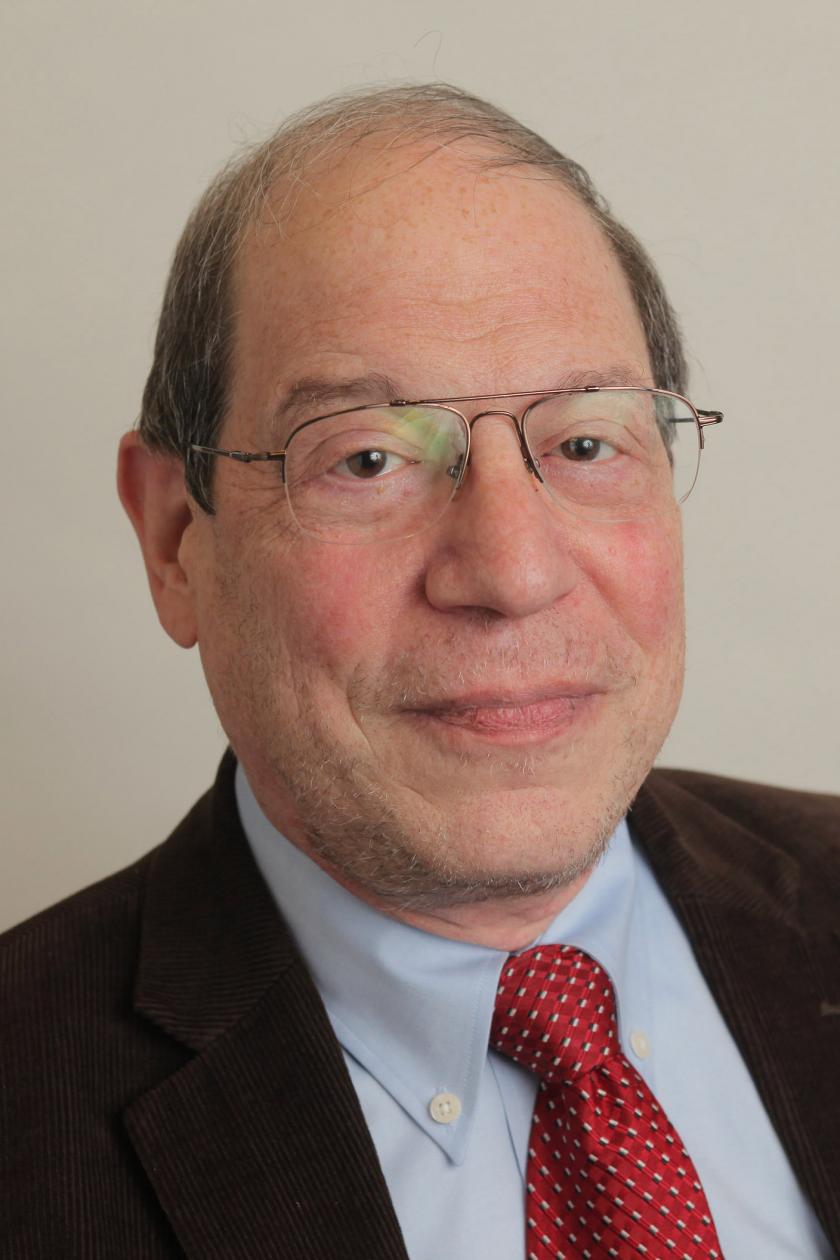 Appointments
Phone Appointments
New and Existing Patients:
For existing patients, login to make an appointment, view documentation or contact your care provider.
Credentials & Experience
Board Certifications
Medical Oncology
Internal Medicine
Clinical Expertise
Stomach Cancer
Colon & Rectal Cancer
Cancer Care
Gastrointestinal Cancer
Colorectal Cancer
Education & Training
Columbia University College of Physicians and Surgeons
Residency: Bronx Municipal Hospital Center
Fellowship: Columbia Presbyterian Medical Center, NY
Fellowship: Memorial Sloan-Kettering Cancer Center, NY
About Alfred Neugut
Myron M. Studner Professor of Cancer Research and Professor of Medicine and Epidemiology at Columbia University, Associate Director for Population Science, Leader of the Prevention, Control, and Disparities Program for the Herbert Irving Comprehensive Cancer Center at Columbia, and Co-Director of the Cancer Prevention Center of New York Presbyterian Hospital
Dr. Neugut is a medical oncologist with a particular interest in gastroIntestinal tract cancers, especially of colorectal and gasteric cancers. Under the auspices of Columbia's MD/PhD program, he received his MD and a Ph.D. in Pathobiology in 1977. He did his training in Internal Medicine at the Albert Einstein College of Medicine and fellowship in Medical Oncology at Memorial Sloan-Kettering Cancer Center. He returned to Columbia University as an Andrew Mellon Fellow in Epidemiology and Medicine to obtain an M.P.H. in Epidemiology in 1983. Dr. Neugut then joined the faculty at Columbia University with appointments in Medicine and Epidemiology.
Academic Titles
Myron M. Studner Professor of Cancer Research (in Medicine)
Professor of Epidemiology at CUMC
Hospital Affiliations
NewYork-Presbyterian/Columbia
Insurance Accepted
Aetna
EPO
HMO
Medicare Managed Care
NY Signature
POS
PPO
Signature Administrators
Student Health
Affinity
Access (Exchange)
Essential Plan
Medicaid Managed Care
Cigna
EPO
Great West
HMO
POS
PPO
Emblem/HIP
ConnectiCare
EPO
Essential Plan
HMO
Medicaid Managed Care
POS
PPO
Select Care (Exchange)
Vytra
Empire Blue Cross Blue Shield
Blue Priority
EPO
HMO
Medicare (Mediblue)
NYP Employee Plan
Pathway (Exchange)
POS
PPO
Empire Blue Cross Blue Shield HealthPlus
Child/Family Health Plus
Essential Plan
Medicaid Managed Care
Fidelis Care
Child/Family Health Plus
Medicaid Managed Care
Healthfirst
Child/Family Health Plus
Medicaid Managed Care
Local 1199
MagnaCare
Medicare
Multiplan
POMCO
UnitedHealthcare
Columbia University Employee Plan
Compass (Exchange)
EPO
HMO
Medicaid (Community Plan)
POS
PPO
*Please contact the provider's office directly to verify that your particular insurance is accepted.
Contact & Locations
1
161 Fort Washington Avenue
New York, New York 10032
Research
Dr. Neugut's research has centered on cancer epidemiology and prevention. He initiated a series of important studies focused on risk factors for the occurrence and recurrence of colorectal adenomatous polyps (adenomas). These studies have extended into the use and yield of colonoscopy and fecal occult blood testing for routine screening and diagnosis. An editorial by Dr. Neugut in 1988 was the first to suggest the use of colonoscopy for routine screening of asymptomatic adults, a common practice now.
Dr. Neugut's second major research focus was the occurrence of second malignancies, especially the impact of radiation therapy. For example, he has found elevated risks of lung cancer and esophageal cancer following breast cancer radiotherapy and of bladder cancer following prostate cancer radiotherapy. Other areas of cancer epidemiology to which he has contributed include cancers of the small bowel, gallbladder, and biliary tree. Dr. Neugut serves as co-principal Investigator of the Long Island Breast Cancer Study Project.
At the present time, a significant amount of Dr. Neugut's research is centered on studying the quality of care in the use of chemotherapy and radiotherapy for cancer in the elderly and others. Racial/ethnic variations in quality of cancer care and outcomes are also research interests as are adherence to treatment and long-term sequelae of cancer therapies.
For the past 15 years Dr. Neugut has served as principal investigator of an NCI-funded Training Program in Cancer Epidemiology, Biostatistics, and Environmental Health Sciences. He is the former President of the American Society of Preventive Oncology, probably the leading U.S. organization for research ion cancer epidemiology and prevention. He has served on numerous study sections and review committees, both at NIH and elsewhere.
Research Interests
Cancer epidemiology and prevention, mainly focused on the epidemiology of GI tract cancers and second malignancies. Also cancer treatment in the elderly and access to care in underserved populations and health disparities for the underserved. Health outcomes research and quality of care in cancer.
Grants
DIETARY INTAKE AND OBESITY IN CHILDREN WITH ACUTE LYMPHOBLASTIC LEUKEMIA (Private)

Jan 1 2015 - Dec 31 2019
COLUMBIA UNIVERSITY MINORITY/UNDERSERVED SITE NCI COMMUNITY ONCOLOGY RESEARCH PROGRAM (Federal Gov)

Aug 1 2014 - Jul 31 2019
CANCER CENTER SUPPORT GRANT (Federal Gov)

Jul 1 2014 - Jun 30 2019
USING SWOG-MEDICARE DATABASE TO EVALUATE LONG-TERM TOXICITIES OF CANCER SURVIVORS (Federal Gov)

Feb 15 2013 - Jan 31 2018
THE INFLUENCE OF HOSPITAL VARIABILITY ON THE MANAGEMENT OF CANCER-ASSOCIATED COMPLICATIONS (Federal Gov)

Jan 1 2013 - Dec 31 2017
INNOVATIONS IN PROSTATE CANCER (Federal Gov)

Nov 1 2015 - Oct 31 2017
BRAIN TUMOR EARLY DETECTION STUDY (Private)

Sep 1 2014 - Aug 31 2017
TRAINING PROGRAM IN CANCER-RELATED POPULATION SCIENCES (Federal Gov)

Jul 1 2002 - Aug 31 2017
IMPACT OF HIV ON BREAST CANCER TREATMENT AND OUTCOMES IN SOUTH AFRICA (Federal Gov)

Jul 15 2015 - Jun 30 2016
THE RELATIONSHIP BETWEEN INSURANCE AND CANCER-RELATED PRESCRIPTION DRUG USE (Private)

Jul 1 2012 - Jun 30 2015
RACIAL DISPARITIES IN THE INITIATION AND INTENSITY OF ADJUVANT THERAPY FOR BREAST CANCER (Federal Gov)

May 20 2005 - May 19 2015
GLUCOSE REGULATION OF HYPERTRIGLYCEDEMIA (Private)

Aug 1 2013 - Dec 31 2014
A PHASE 2,RANDOMIZED,DOUBLE-BLIND,PLACEBO-CONTROLLED STUDY EVALUATING THE SAFETY AND EFFICACY OF FOLFIRI IN COMBINATION (P&S Industry Clinical Trial)

Oct 22 2009 - Oct 22 2014
COMPARATIVE EFFECTIVENESS OF SURGICAL TREATMENTS FOR LUNG CA NCER IN THE ELDERLY (Federal Gov)

Sep 30 2010 - Jul 31 2014
COMPARATIVE EFFECTIVENESS OF SURGICAL TREATMENTS FOR LUNG CANCER IN THE ELDERLY (Federal Gov)

Sep 30 2010 - Jul 31 2014
COLUMBIA-SOUTH AFRICA TRAINING PROGRAM FOR RESEARCH ON HIV-ASSOCIATED MALIGNANCIES (Federal Gov)

Aug 27 2010 - Jul 31 2014
CANCER EPIDEMIOLOGY, BIOSTATISTICS AND ENVIRONMENTAL SCIENCES (Federal Gov)

Jul 1 1985 - Jul 31 2014
RANDOMIZED TRIAL OF TEXT-MESSAGING INVENTION TO REDUCE EARLY DICONTINUATION OF ADJUVANT ANASTROZOLE HORMONAL THERAPY IN WOMEN WITH BREAST CANCER (Private)

Jul 1 2011 - Jun 30 2014
RACIAL DISPARITIES IN PALLIATIVE CARE FOR PROSTATE CANCER (Federal Gov)

Sep 30 2010 - Oct 29 2013
DETERMINANTS AND RISKS OF USE OF OVERUSE OF EXPENSIVE ONCOLO GY DRUGS (Federal Gov)

Sep 1 2008 - Jul 31 2013
HEALTH RESEARCH INC (Federal Gov)

Jun 30 2008 - Jun 29 2013
INTEGRATED CANCER SERVICES PROGRAM BREAST, CERVICAL AND COLORECTAL CANCER SCREENING PARTNERSHIPS (NY State Gov)

Apr 1 2008 - Mar 31 2013
INTEGRATED CANCER SERVICES PROGRAM BREAST, CERVICAL AND COLORECTAL CANCER SCREENING PARTNERSHIPS II (CSP PARTNERSHIPS) (NY State Gov)

Apr 1 2008 - Mar 31 2013
HEALTH RESEARCH INC (Federal Gov)

Jun 30 2008 - Jun 29 2012
HEALTH RESEARCH INC (Federal Gov)

Jun 30 2008 - Jun 29 2012
EARLY THERAPEUTICS DEVELOPMENT WITH PHASE 2 EMPHASIS (Federal Gov)

Jan 1 2003 - Sep 30 2011
CANCERS IN OLDER MINORITY POPULATIONS - CARIBBEAN AMERICAN E MPHASIS (Federal Gov)

Sep 26 2003 - Aug 31 2011
TOBACCO-RELATED CANCER RISKS IN RELATION TO MENTHOL CIGARETT ES: A CASE-CONTROL STUDY (Federal Gov)

Oct 1 2010 - Nov 30 2010
EFFECTIVENESS OF CANCER CARE IN THE ELDERLY (Private)

Jan 1 2004 - Dec 31 2008
BRONX COLORECTAL CANCER SCREENING COALITION WITH COLUMBIA UN IVERSITY MEDICAL CENTER CPI PROGRAM (NY State Gov)

Jan 1 2007 - Mar 31 2008
COLUMBIA UNIVERSITY / HARLEM HOSPITAL CENTER / CHARLES B WANG CENTER COLORECTAL SCREENING AND PROSTATE CANCER ... (NY Local Gov)

Apr 1 2002 - Mar 31 2008
DESCRIPTIVE EPIDEMIOLOGY AND COST-EFFECTIVENESS ANALYSIS OF TESTING FOR BREAST CANCER SUSCEPTIBILITY IN THE UNITED .... (Private)

Jul 1 2006 - Jun 30 2007
EFFECTIVENESS OF CANCER CARE IN THE ELDERLY (Private)

Jan 1 2001 - Dec 31 2004