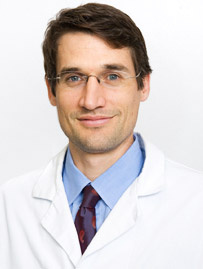 Appointments
Phone Appointments
New and Existing Patients:
For existing patients, login to make an appointment, view documentation or contact your care provider.
Credentials & Experience
Clinical Expertise
Lower Back Pain
Spondylolisthesis
Lumbar Disc Herniation
Stenosis
Microsurgery of the Spine
Surgery
Minimally Invasive Spine Techniques
Tethered Cords
Minimally Invasive Surgery
Trauma
Spine Surgery
Neck and Lumbar Spine Problems
Trauma Surgery
Neck Pain
Traumatic Spine Stabilization
Neck Surgery
Vascular Malformation
Neck/Cervical Spine Surgery
Neurosurgery
Radiculopathy
Arachnoid Cyst
Reconstructive Spine Surgery
Arthritis of Spine
Revision Spine Surgery
Artificial Disc
Sciatica
Artificial Disc Replacement
Spinal Arthritis
Back Pain
Spinal Cord Tumor
Cervical and Lumbar Spine Surgery
Spinal Decompression
Cervical Disc Herniation
Spinal Disorder
Cervical Fusion
Spinal Fusion
Cervical Neck Pain
Spinal Neurosurgery
Cervical Spinal Disorders
Spinal Stenosis
Cervical Spine Surgery
Spine (all aspects)
Chiari Malformation
Spine Cancer
Complex Spine Surgery
Spine Care
Congenital Spinal Malformation
Spine Deformity
Degenerative Spinal Disorder
Spine Disorders
Degenerative Spine Disease
Spine Injuries
Disc Disorder
Spine Instrumentation Surgery
Disc Replacement
Spine Pain
Herniated Disc
Spine Problems
Herniated Disc Surgery
Spine Trauma
Kyphosis
Spine Tumors
Complex Spinal Surgery
Minimally Invasive Spine Surgery
Radiosurgery
Complex Spine Instrumentation
Spinal Tumors
Specialties
Education & Training
Columbia University College of Physicians and Surgeons
Residency: NewYork-Presbyterian Hospital/Columbia University Medical Center
Fellowship: Northwestern Memorial Hospital
About Alfred Ogden
Dr. Ogden received a BS in biology from Yale University in 1993 and MD from Columbia University in 2000. Prior to medical school, he pursued basic research in developmental biology at New York University. He completed an internship in General Surgery in 2001 and residency in Neurological Surgery at Columbia University and New York Presbyterian Hospital in 2007. He received additional fellowship training in minimally-invasive spine surgery under Dr. Richard G. Fessler at the University of Chicago and Northwestern University and is the only area neurosurgeon with this specific fellowship training.
As a resident, Dr. Ogden pursued research in central nervous system tumor immunology and the relationship between neural stem cells and central nervous system tumors, for which he received the American Academy of Neurological Surgeons' annual award for research in 2006. In 2007, He received the American Association of Neurological Surgeons/Congress of Neurological Surgeon's Cloward Award to support research in computer modeling of spine biomechanics.
Upon completion of his fellowship in 2008, Dr. Ogden joined the faculty of Columbia University to direct its program in minimally invasive spine surgery. His clinical interests include minimally invasive spine surgery, spinal tumors, complex spine, and spinal radiosurgery. His current research involves clinical trials of minimally-invasive spine surgery, development of new minimally invasive spine surgeries, study of the relationship between stem cells and spinal tumors, and comparisons of traditional and minimally invasive spine surgery using computer modeling.
Academic Titles
Assistant Professor of Neurological Surgery
Hospital Affiliations
NewYork-Presbyterian/Columbia
Contact & Locations
1
710 West 168th Street
New York, New York 10032
2
1200 East Ridgewood Avenue
Ridgewood, New Jersey 07450
Research
Research Interests
Minimally-invasive spine surgery
Relationship between stem cells and spinal tumors
Minimally invasive spine surgery using computer modeling