Andrew F. Teich, MD
Board Certifications:
Anatomic Pathology, Neuropathology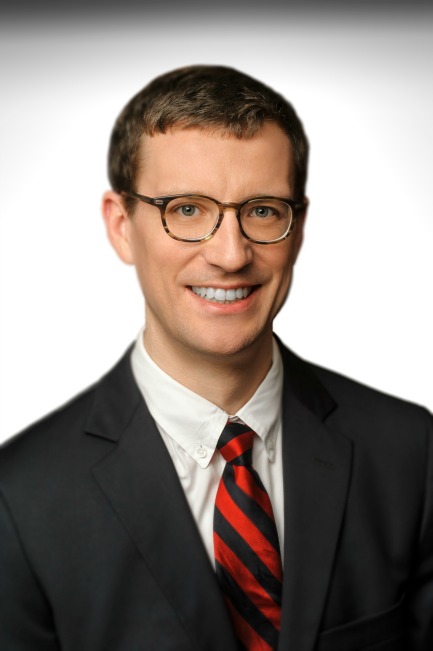 Appointments
For existing patients, login to make an appointment, view documentation or contact your care provider.
Credentials & Experience
Board Certifications
Anatomic Pathology
Neuropathology
Specialties
Education & Training
Columbia University College of Physicians and Surgeons
Residency: NewYork-Presbyterian Hospital/Columbia University Medical Center
Fellowship: NewYork-Presbyterian Hospital/Columbia University Medical Center
Honors & Awards
 2016    Paul B. Beeson Emerging Leaders Career Development Award in Aging, NIH-NIA
           2014    Margaret M. Cahn Research Award, Alzheimer's Association
           2011    Louis V. Gerstner, Jr. Scholar Award,  Louis V. Gerstner, Jr. Scholar Foundation/Columbia University
About Andrew Teich
Academic Titles
Assistant Professor of Pathology & Cell Biology
Administrative Positions
Co-Director New York Brain Bank
Hospital Affiliations
NewYork-Presbyterian/Columbia
Insurance Accepted
Aetna
EPO
HMO
Medicare Managed Care
NY Signature
POS
PPO
Signature Administrators
Student Health
Cigna
EPO
Great West
HMO
POS
PPO
Emblem/GHI
HMO
Medicare Managed Care
PPO
Emblem/HIP
ConnectiCare
EPO
Essential Plan
HMO
Medicaid Managed Care
Medicare Managed Care
POS
PPO
Select Care (Exchange)
Vytra
Empire Blue Cross Blue Shield
Blue Priority
EPO
HMO
Medicare (Mediblue)
NYP Employee Plan
Pathway (Exchange)
POS
PPO
Oxford Health Plans
Freedom
Liberty
Medicare Managed Care
UnitedHealthcare
Columbia University Employee Plan
Compass (Exchange)
EPO
Essential Plan
HMO
Medicaid (Community Plan)
Medicare Managed Care
POS
PPO
*Please contact the provider's office directly to verify that your particular insurance is accepted.
Research
Our research focuses on how synaptic plasticity is impaired in neurodegenerative disease, with an emphasis on Alzheimer's disease. We are interested both in studying mechanisms of synaptic dysfunction as well as in identifying targets for therapeutic intervention. Specific issues we are currently focused on are:
1) I am interested in what beta-amyloid is normally doing in the brains of people without Alzheimer's disease. Beta-amyloid is present at low levels in the brain throughout life, and may have an important role in normal brain physiology. Ironically, there is some evidence that beta-amyloid actually facilitates neuronal connectivity and memory in people when it is present at low (normal) concentrations, and becomes toxic to neurons at higher concentrations. By studying its normal function and how it is regulated, we hope to understand better how it may accumulate in the brains of Alzheimer's patients.
2) We are using computational techniques to analyze genome expression data from neurons of Alzheimer's patients to determine whether there are any transcription factors that are primarily responsible for driving synaptic dysfunction in Alzheimer's disease. Transcription factors identified through this effort will be further studied as possible targets for therapeutic intervention.
Grants
A TRANSLATIONAL BIOINFORMATICS APPROACH TO RESCUING SYNAPTIC AND NEUROPHYSIOLOGIC DYSFUNCTION IN ALZHEIMER S DISEASE (Federal Gov)

Sep 15 2018 - May 31 2023
ALZHEIMER S DISEASE RESEARCH CENTER - OVERALL (Federal Gov)

Jun 15 2015 - May 31 2020
A SYSTEMS APPROACH TO DNA METHYLATION, GENE EXPRESSION, AND COGNITIVE DYSFUNCTION IN ALZHEIMER S DISEASE (Federal Gov)

May 1 2015 - Jan 31 2020
AN INTEGRATIVE ANALYSIS OF DNA METHYLATION, TRANSCRIPTOMIC CHANGES, AND COGNITIVE DYSFUNCTION IN ALZHEIMER S DISEASE (Federal Gov)

Sep 30 2016 - May 31 2019
A CROSS-SPECIES STUDY OF DNA METHYLATION IN ALZHEIMER S DISEASE DEMENTIA (Private)

Jun 1 2016 - May 31 2018
A STUDY OF ZCCHC17 REGULATION OF SYNAPTIC GENES IN ALZHEIMERS DISEASE (Federal Gov)

Sep 1 2014 - May 31 2017
A THERAPEUTIC APPROACH TO SYNAPTIC DYSFUNCTION IN ALZHEIMER S DISEASE (Private)

Jan 1 2014 - Dec 31 2015
BETA-AMYLOID42 POSITIVELY REGULATES ALPHA7-CHOLINERGIC RECEPTORS (Private)

Sep 1 2011 - Aug 31 2013
Selected Publications
Peter Koppensteiner, Fabrizio Trinchese, Mauro Fà, Daniela Puzzo, Walter Gulisano, Shijun Yan, Arthur Poussin, Shumin Liu, Ian Orozco, Elena Dale, Andrew F. Teich, Agostino Palmeri, Ipe Ninan, Stefan Boehm & Ottavio Arancio. Scientific Reports, 2016 Sep 1;6:32553. doi: 10.1038/srep32553.
M. Fá, D. Puzzo, R. Piacentini, A. Staniszewski, H. Zhang, M. A. Baltrons, D. D. Li Puma, I. Chatterjee, J. Li1, F. Saeed, H. L. Berman, C. Ripoli, W. Gulisano, J. Gonzalez, H. Tian, J. A. Costa, P. Lopez, E. Davidowitz, W. H. Yu, V. Haroutunian, L. M. Brown, A. Palmeri, E. M. Sigurdsson, K. E. Duff, A. F. Teich, L. S. Honig, M. Sierks, J. G. Moe, L. D'Adamio, C. Grassi, N. M. Kanaan, P. E. Fraser & O. Arancio. Extracellular Tau Oligomers Produce an Immediate Impairment of LTP and Memory. Scientific Reports, 2016 Jan 20;6:19393.
A. F. Teich, Sakurai M., Patel M., Holman C., Saeed F., Fiorito J., Arancio O. PDE5 Exists in Human Neurons and is a Viable Therapeutic Target for Neurologic Disease. Journal of Alzheimer's Disease, 2016 9;52(1): 295-302.
Gill BJ, Pisapia DJ, Malone HR, Goldstein H, Lei L, Sonabend A, Yun J, Samanamud J, Sims JS, Banu M, Dovas A, Teich AF, Sheth SA, McKhann GM, Sisti MB, Bruce JN, Sims PA, Canoll P. MRI-localized biopsies reveal subtype-specific differences in molecular and cellular composition at the margins of glioblastoma. Proceedings of the National Academy of Sciences of the United States of America. (2014)26;111(34):12550-5.
Teich AF, Patel M, Arancio O. A Reliable Way to Detect Endogenous Murine β-Amyloid. PLoSOne. (2013) 8(2):e55647.
Teich AF and Qian N. V1 orientation plasticity is explained by broadly tuned feedforward inputs and intracortical sharpening. Visual Neuroscience 27:57-73, 2010.
Teich AF and Qian N. Comparison Among Some Models of V1 Orientation Selectivity. Journal of Neurophysiology 96:404-419, 2006.
Teich AF and Qian N. Learning and adaptation in a recurrent model of V1 orientation selectivity. Journal of Neurophysiology 89:2086-2100, 2003.