Anthony Puliafico, PhD
Expertise in:
Anxiety Disorders, Child Psychiatry / Psychology, Psychology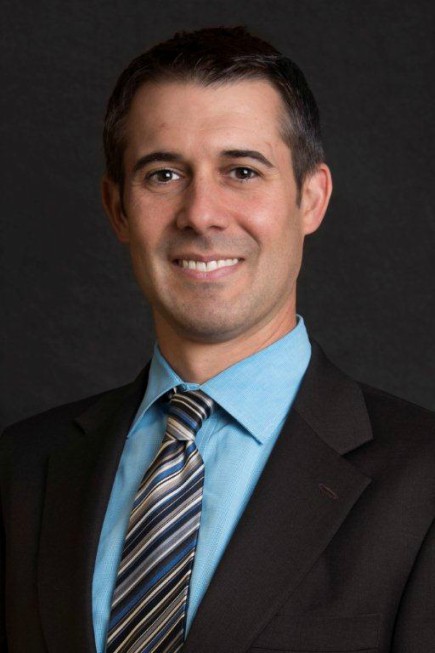 Appointments
For existing patients, login to make an appointment, view documentation or contact your care provider.
Credentials & Experience
Clinical Expertise
Adjustment Disorder
Anxiety
Child Psychotherapy
Cognitive/Behavioral Therapy
Depression
Generalized Anxiety Disorder
Mental Health
Obsessive-Compulsive Disorder
Panic Disorder
Phobias
Psychotherapy
Relationship Problems
School & Learning Problems
Separation Anxiety
Social Anxiety Disorder
Social Phobia
Stress Management
Tic Disorder
Trichotillomania
Work-Related Stress
Specialties
Education & Training
PhD, Temple University
Internship: Bellevue Hospital Center - New York University
Fellowship: NewYork-Presbyterian Hospital/Columbia University Medical Center
Honors & Awards
Elected President of the Association for Behavioral and Cognitive Therapies (ABCT) Child and Adolescent Anxiety Special Interest Group (2013)
About Anthony Puliafico
Anthony Puliafico, Ph.D. is an assistant professor of clinical psychology in the Division of Child and Adolescent Psychiatry at Columbia University. He serves as Director of the Columbia University Clinic for Anxiety and Related Disorders (CUCARD) -Westchester, an outpatient clinic in Columbia University's Child and Adolescent Division that specializes in the treatment of anxiety disorders, obsessive-compulsive disorder (OCD) and related disorders in children, adolescents and adults. Dr. Puliafico specializes in the assessment and cognitive-behavioral treatment of anxiety, mood and externalizing disorders. His clinical work and research have focused on the treatment of pediatric OCD, school refusal, and adapting treatments for young children with anxiety.
Dr. Puliafico received his Ph.D. in clinical psychology from Temple University. He completed his clinical psychology internship at Bellevue Hospital Center/NYU Medical Center and his post-doctoral fellowship at the Columbia University Clinic for Anxiety and Related Disorders (CUCARD). Dr. Puliafico has published his work in numerous peer-reviewed journals and regularly lectures on the treatment of pediatric anxiety disorders. He is the co-author of "The OCD Workbook for Kids".
Academic Titles
Associate Professor of Medical Psychology (in Psychiatry) at CUMC
Administrative Positions
Director, Columbia University Clinic for Anxiety and Related Disorders (CUCARD)-Westchester
Committee/Societies/Council Memberships
Association of Behavioral and Cognitive Therapies (ABCT)
ABCT Child and Adolescent Anxiety Special Interest Group
American Psychological Association Division 53 - Society of Clinical Child and Adolescent Psychology
International OCD Foundation
Hospital Affiliations
NewYork-Presbyterian / Columbia University Irving Medical Center
NewYork-Presbyterian Morgan Stanley Children's Hospital
Insurance Accepted
For billing questions, please call (212) 305-2600.
UnitedHealthcare
Behavioral Health Columbia University Employee Plan
*Please contact the provider's office directly to verify that your particular insurance is accepted.
Contact & Locations
1
155 White Plains Road
Tarrytown, New York 10591
2
1051 Riverside Drive
PAMRC clinic
New York, New York 10032
Research
Research Interests
OCD
Pediatric Anxiety Disorders
Selected Publications
Puliafico, AC, Comer, JS, & Albano, AM. Coaching Approach Behavior and Leading by Modeling: Rationale, Principles, and a Session-by-Session Description of the CALM Program, Cognitive and Behavioral Practice 2013: 517-528.
Puliafico, AC, Comer, JS, & Pincus, DB. Adapting Parent-Child Interaction Therapy to treat anxiety disorders in young children. Child and Adolescent Clinics of North America 2012: 607-619.
Comer, JS, Puliafico, AC, Aschenbrand, SG, McKnight, K, Robin, JA, Goldfine, ME, & Albano, AM. A pilot feasibility evaluation of the CALM Program for anxiety disorders in early childhood. Journal of Anxiety Disorders 2012: 26, 40-49.
Rynn,M, Puliafico,A, Heleniak,C, Rikhi, P, Ghalib,K, & Vidair,H. Advances in pharmacotherapy for pediatric anxiety disorders. Depression and Anxiety 2011; 28: 76-87.
Puliafici, AC, Comer, JS, & Kendall, PC: Social phobia in youth: The diagnostic utility of feared social situations. Psychological Assessment 2007; 19: 152-158.
Puliafici, AC, & Kendall, PC: Threat-related attentional bias in anxiety-disordered youth: A review. Clinical Child and Family Psychology Review 2006; 9:162-180.