Charles A. Popkin, MD
Board Certifications:
Orthopedic Sports Medicine, Orthopedic Surgery
Expertise in:
Pediatric Orthopedics, Shoulder, Elbow & Sports Medicine
Virtual Visits/Telehealth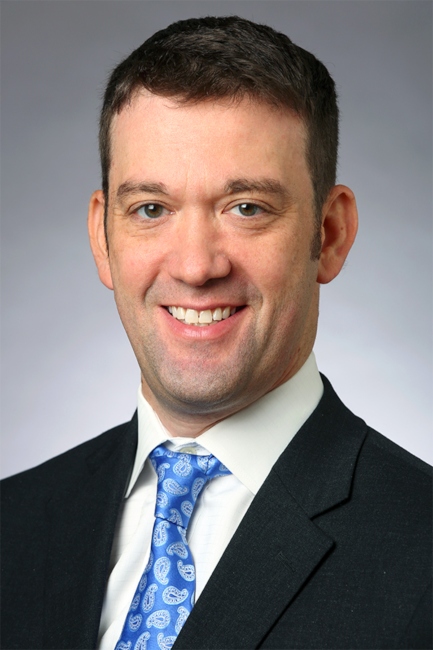 Credentials & Experience
Board Certifications
Orthopedic Sports Medicine
Orthopedic Surgery
Clinical Expertise
Adolescent Sports Injuries
Arthroscopic Knee Surgery
Knee Ligament Reconstructions
Orthopedic Surgery
Orthopedic Trauma
Pediatric Orthopedics
Pediatric Orthopedic Surgery
Pediatric Sports Medicine
Sports Injury
Sports Medicine
Specialties
Education & Training
Internship: Jackson Memorial Hospital
Residency: Jackson Memorial Hospital
Fellowship: Minnesota Orthopaedic Sports Medicine Institute
Fellowship: Hospital for Sick Children
About Charles Popkin
Dr. Charles A. Popkin specializes in pediatric, adolescent, and collegiate sports medicine, with an emphasis on the operative and non-operative treatment of complex knee disorders. His specific clinical interests involve primary and revision ACL reconstruction, patellar instability, cartilage injuries and disorders, meniscal tears, and recalcitrant patellar tendinopathy.
With dual fellowships in Pediatric Orthopedics and Sports Medicine, Dr. Popkin has dedicated his career to the comprehensive treatment and prevention of injury in developing athletes. He has a particular interest in the management of ice hockey injuries, serving as a team physician for USA Hockey, and on the USA Hockey National Safety and Protective Equipment Committee. Dr. Popkin is also the head team physician for the Mercy College Mavericks in Dobbs Ferry, and the Hackley School in Tarrytown.
In addition to his academic practice, Dr. Popkin conducts research on ACL injury prevention, ACL reconstruction techniques in the pediatric athlete, overuse injuries in youth sports, refractory patellar tendonitis, and shoulder instability in ice hockey. He lives in Westchester and enjoys spending time with his wife and two sons.
Academic Titles
Associate Professor of Orthopedic Surgery at CUMC
Hospital Affiliations
NewYork-Presbyterian / Columbia University Irving Medical Center
NewYork-Presbyterian Lawrence Hospital
NewYork-Presbyterian Morgan Stanley Children's Hospital
NewYork-Presbyterian Allen Hospital
Insurance Accepted
Aetna
Aetna Signature Administrators
EPO
HMO
Medicare Managed Care
NYP Employee Plan
NY Signature
POS
PPO
Student Health
Affinity Health Plan
Essential Plan
Medicaid Managed Care
AgeWell
Medicare Managed Care
Special Needs
Capital District Physician Health Plan
Capital District Physician Health Plan
Cigna
EPO
Great West (National)
HMO
POS
PPO
Empire Blue Cross/Blue Shield
EPO
Medicare Managed Care
PPO
Fidelis Care
Child/Family Health Plus
Medicaid Managed Care
Medicare Managed Care
Health First
Child/Family Health Plus
Leaf (Exchange)
Medicaid Managed Care
Medicare Managed Care
Health Plus - Amerigroup
Child/Family Health Plus
Essential Plan
Medicaid Managed Care
Horizon Traditional
Horizon Blue Cross Blue Shield
MVP Health Care
Child/Family Health Plus
Essential Plan
HMO
Medicaid Managed Care
United Health Care
Columbia Employee POS
Compass (Exchange)
HMO
Medicaid (Community Plan)
Medicare Managed Care
POS
PPO
VNSNY CHOICE SelectHealth
Medicare Managed Care
Select Health
Special Needs
WellCare
Medicaid Managed Care
Medicare Managed Care
Workers Compensation
Workers Comp-ACS Dept. of Labor
*Please contact the provider's office directly to verify that your particular insurance is accepted.
Research
Selected Publications
Popkin CA, Gundry C, Larson CM, Murnaghan ML. Remembering our roots: Eponyms in sports medicine. American Journal of Sports Medicine:Online Dec 2012. Epub ahead of print.
Ellis, HB, Popkin CA and Howard A.Treatment of Supracondylar fractures in Children. Orthopaedia (online). Added February 2012.
Moktassi A, Popkin CA, Murnaghan ML. Imaging in Osteochondritis Dissecans. Orthopedic Clinics of North America. April 2012; 43(2):201-211. EPub 2012 Feb 21
Popkin CA, Murnaghan ML. Knee injuries in growing athletes. Orthopaedics and Trauma. February 2012: 12-19.
Hechtman KS, Zvijac JE, Popkin CA, Zych G, Botto-Van Bemden A. A Minimally Disruptive Surgical Technique for the treatment of Osteitis Pubis. Sports Health 2010: May June; 2: 211-215.
Kaplan LD, Lu, Y, Snitzer S, Nemke B, Hao Z, Biro S, Albiero W, Stamplfi HF, Markel M, Popkin C, Baum SZ. The effect of early hyaluronic acid delivery on the development of an acute articular cartilage lesion in a sheep model. American Journal of Sports Medicine 2009: Dec; 37(12):2323-7. Epub 2009 Aug 31.
Zvijac JE, Botto-Van Bemden A, Popkin CA. Salvage procedure for chronic acromioclavicular dislocation subsequent to overzealous distal clavicle resection. Orthopedics 2008: Dec; 31:1235.
Popkin CA, Posada A, Clifford P. Little Leaguer's Shoulder. Clinical Imaging 2006: Sep-Oct; 30(5): 365-367.
Hameed SM, Popkin CA, Cohn SM, EW Johnson. The epidemic of pediatric traffic injuries in South Florida: A review of the problem and initial results of a prospective surveillance strategy. American Journal of Public Health Apr 2004;94:554-556.
Hotz GA, Cohn SM, Mishkin D, Castelblanco A, Li P, Popkin C, Duncan R. Outcome of motorcycle riders at one year post-injury. Traffic Injury Prevention Mar 2004; 5(1): 87-89.
Ginzburg E, Cohn SM, Lopez J, Jackowski J, Brown M, Hameed SM, Miami Deep Vein Thrombosis Study Group (Popkin C). Randomized clinical trial of intermittent pneumatic compression and low molecular weight heparin in trauma. British Journal of Surgery Nov 2003; 90(11):1338-44.
Lopez PP, Leblang S, Popkin CA, Byers PM. Blunt duodenal trauma. Journal of Trauma Dec 2002; 53(6): 1195.
Lynn M, Jerokhimov I, Jewelewicz D, Popkin C, Johnson EW, Rashid QN, Brown M, Martinowitz U, Cohn SM. Early use of recombinant factor VIIa improves mean arterial pressure and may potentially decrease mortality in experimental hemorrhagic shock: a pilot study. Journal of Trauma Apr 2002; 52(4): 703-707.
Hotz GA, Cohn SM, Popkin C, Ekeh P, Duncan R, Johnson EW, Pernas F, Selem J. The impact of a repealed motorcycle helmet law in Miami-Dade County. Journal of Trauma Mar 2002; 52(3): 469-474.
Popkin CA, Lopez PP, Cohn SM, Brown M, Lynn M. The incision of choice for pregnant women with appendicitis is through McBurney's Point. The American Journal of Surgery Jan 2002; 183(1): 20-22.