Christopher J. Visco, MD
Board Certifications:
Physical Medicine and Rehabilitation, Sports Medicine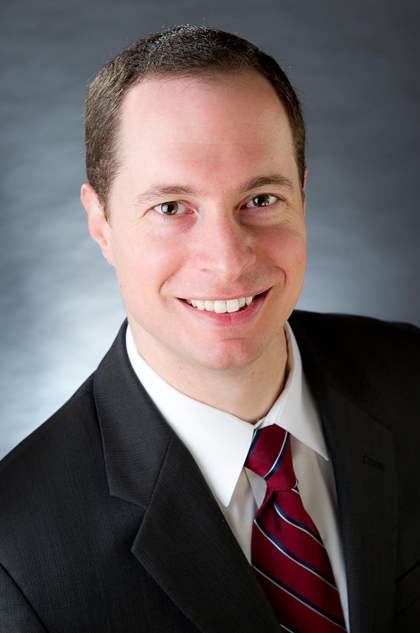 Appointments
Phone Appointments
New and Existing Patients:
For existing patients, login to make an appointment, view documentation or contact your care provider.
Credentials & Experience
Board Certifications
Physical Medicine and Rehabilitation
Sports Medicine
Clinical Expertise
Executive Health
Sports Injuries
Neuro Electrodiagnostic Test
Heel Pain
Disorder of Ligament
Spinal Injury
Spondylosis
Nerve Pain Due to Spinal Stenosis
Hamstring Tear
Adolescent Sports Injuries
Lumbar Spinal Disorders
Spondyloarthritis
Nerve Injury
Functional Exercise
Kinetic Chain Approach
Lumbar Herniated Disc
Spondylitis
Nerve Disorder
Exercise Medicine
Tennis Elbow
Knee Injuries
Spondylisthesis
Nerve Conduction Study
Exercise
Sprain
Ankle Injuries
Spine Problems
Nerve Conduction Studies
Epidural Injection into Lumbar Spine
Foot and Ankle Injuries
Shoulder Pain
Ankle Disorder
Spine Disorder
Nerve Conduction
Epidual and Facet Injections
Rotator Cuff Injury
Sports Injury
Arthritis
Spine Care
Nerve Blocks
EMG (Electromyography)
Runner's Knee
Trigger Finger Therapy
Trigger Point Injections
Spinal Stenosis of Thoracic Region
Nerve Block
Electromyography
Strain
Cortisone Injection
Osteoporosis
Spinal Stenosis of Lumbar Region
Neck and Lumbar Spine Problems
Electrodiagnostic Testing
Ankylosing Spondylitis
Muscle Injury
Bursitis
Spinal Nerve Root Block
Neck and Back Pain
Electrodiagnostic Medicine
Carpal Tunnel Syndrome
Musculoskeletal Pain
Osteoarthritis
Spinal Injection
Musculoskeletal Imaging
Elbow Pain
Foot Pain
Neck Pain
Tendonitis
Shoulder Joint Instability
Musculoskeletal Disease
Elbow Joint Pain
Hand and Wrist Problems
Soft Tissue Injury
Back Pain
Shoulder Instability
Muscle/Ligament Disorder
Elbow Disorder
Herniated Disc
Musculoskeletal Ultrasound
Prolapsed Cervical Intervertebral Disc
Shoulder Disorder
Muscle Weakness
Disorder of Ligament of Shoulder
Patellar Tendonitis
Spinal Block
Joint Pain
Shoulder Arthritis
Muscle Strain
Discogram
Iliotibial Band Syndrome
Spinal Arthritis
Hip Problem
Second Opinions
Muscle Stiffness
Diet/Exercise
Tear of Meniscus of Knee
Shoulder Tendinitis
Hand Disorder
Second Opinion
Muscle Pain
Degenerative Spinal Disorder
Acute Pain Management
Shoulder Injury
Fractures
Sacroiliac Joint Pain
Morton's Neuroma
Degenerative Lumbar Spinal Stenosis
Knee Pain
Disorder of Shoulder Joint
Electromyography (EMG)
Elbow Problem
Rotator Cuff Tendonitis
Meniscus Tear
Degenerative Cervical Spinal Stenosis
Arthritic Rehabilitation
Rotator Cuff Tear
Degenerative Spine Disease
Resident Education
Lumbar Disc Herniation
Consultations and Second Opinions
Shin Splints
Radiculopathy
Cervical Spinal Disorders
Repetitive Stress Injury
Low Back Pain
Consultation
Non-Surgical Approach to Back Pain
Platelet Rich Plasma (PRP)
Scoliosis
Rehabilitation Medicine
Knee Injury
Cervical Spine Disease
Shoulder Problem
Occupational Injuries
Ultrasound
Rehabilitation
Joint Ache
Cervical Spinal Stenosis
Golfer's Elbow
Spinal Injections
Trigger Finger
Radiofrequency
Injury to Nerves
Cervical Pain (Neck)
Knee Problem
Spinal Stenosis
Stress Fracture
Platelet Rich Plasma Therapy
Injury of Muscle
Cervical Herniated Disc
Peripheral Neuropathy
Musculoskeletal Disorder
Stenosis of Lumbosacral Spine
Physical Medicine and Rehabilitation
Injection, Steroid, Spine
Cervical Disc Herniation
Sciatica
Exercise Physiology
Stenosis
Physiatry Consult
Hip Pain
Back Pain In Pregnancy
Lower Back Pain
Hamstring Tendonitis/Injury
Sprains and Strains
Peripheral Nerve Disorder
Herniated Lumbar Intervertebral Disc
Arthritis of Spine
Low Back and Neck Pain
Spine Rehabilitation
Sports Medicine Rehabilitation
Peripheral Nerve Disease
Herniated Disc, Cervical
Ankle Pain
Musculoskeletal Rehabilitation
Stress Fracture of Tibia
Sports Medicine
Patellar Tendinitis
Herniated Cervical Disc
Ankle Injury
Overuse Injuries (Athletes)
Stress Fracture of Hip
Sports Injury Rehabilitation
Orthopedic Rehabilitation
Heel Spur
ACL Injury Tear
Neuropathy
Stress Fracture of Femur
Specialties
Education & Training
UMDNJ - New Jersey Medical School
Internship: Atlantic Health System - Overlook Hospital
Residency: Kessler Institute for Rehabilitation Medicine -UMDNJ
Fellowship: Northwestern Memorial Hospital - Rehabilitation Institute of Chicago
Honors & Awards
Alumnus of the Year Award Rutgers/Kessler PM&R Residency Program
Pioneer Certificate for registered musculoskeletal ultrasound credentialing
Teacher of the Year Award NYP – Columbia/Cornell PM&R Residency
Baskin Award for Fellow Researcher
James P. McLean Teaching Award
About Christopher Visco
Care for every level of activity, to help you live your best possible life.
Christopher J. Visco, MD, FAAPMR, RMSK is an Assistant Professor at Columbia University Medical Center's Department of Rehabilitation and Regenerative Medicine, an Assistant Attending Physician at NewYork-Presbyterian Hospital, Sports Medicine Fellowship Director, and Associate Residency Program Director. He specializes in treating patients with sports and spine injuries.
He completed his residency in PM&R at Kessler/UMDNJ and his Spine and Sports Fellowship at the Rehabilitation Institute of Chicago/Northwestern University. His main areas of interest are in sports and musculoskeletal medicine, applications of diagnostic and interventional musculoskeletal ultrasound, preventative and regenerative musculoskeletal care, and medical education. He is board certified in Physical Medicine and Rehabilitation and Sports Medicine, and is a registered musculoskeletal sonographer.
He is an award-winning teacher, has been an invited lecturer internationally, edited a textbook, is a peer-reviewer for multiple journals and has been a regional, national and international course director multiple times.
Dr. Visco sees patients at both CUMC's main campus at 180 Ft. Washington Ave., Suite 199, and at CUMC's midtown campus at 51 W. 51st Street. Call 212-305-3535 for an appointment.
Academic Titles
Ursula Corning Associate Professor of Rehabilitation Research (in Rehabilitation and Regenerative Medicine) at the Columbia University Medical Center
Administrative Positions
Sports Medicine Fellowship Director
Residency Program Director
Vice-Chair of Education, Department of Rehabilitation and Regenerative Medicine, Columbia University College of Physicians and Surgeons
Hospital Affiliations
NewYork-Presbyterian/Columbia
Insurance Accepted
Aetna
EPO
HMO
Medicare
NY Signature
POS
PPO
Signature Administrators
Student Health
Affinity
Access (Exchange)
Essential Plan
Medicaid Managed Care
Medicare Managed Care
Amida Care
Cigna
EPO
Great West
HMO
POS
PPO
Emblem/HIP
ConnectiCare
EPO
Essential Plan
HMO
Medicaid Managed Care
Medicare Managed Care
POS
PPO
Select Care (Exchange)
Vytra
Empire Blue Cross Blue Shield
Blue Priority
EPO
HMO
Medicare (Mediblue)
NYP Employee Plan
Pathway (Exchange)
POS
PPO
Empire Blue Cross Blue Shield HealthPlus
Child/Family Health Plus
Essential Plan
Medicaid Managed Care
Fidelis Care
Child/Family Health Plus
Medicaid Managed Care
Medicare Managed Care
Healthfirst
Child/Family Health Plus
Medicaid Managed Care
Medicare Managed Care
Local 1199
MagnaCare
Multiplan
Oxford Health Plans
Freedom
Liberty
Medicare Managed Care
POMCO
UnitedHealthcare
Columbia University Employee Plan
EPO
HMO
Medicaid (Community Plan)
Medicare Managed Care
POS
PPO
*Please contact the provider's office directly to verify that your particular insurance is accepted.
Contact & Locations
1
180 Fort Washington Avenue
United States
2
New Patient Appointments:
Research
Selected Publications
• Visco CJ, Plastaras C. A Programmatic Design for Teaching the Fundamentals of Spinal Procedures in a Two-Day Course. A Prospective Multi-year Study. American Journal of Physical Medicine and Rehabilitation. 2012
• Cheng D, Visco CJ. Pharmaceutical Therapy for Osteoarthritis. PM&R supplement. 2012.
• Visco CJ, Cheng D, Kennedy DJ. Pharmaceutical Therapy for Radiculopathy. Physical Medicine and Rehabilitation Clinics of North America. 2011;22(1):127-139.
• Kennedy DJ, Shokat M, Visco CJ. Sacroiliac joint and lumbar zygapophysial joint corticosteroid injections. Physical Medicine and Rehabilitation Clinics of North America. 2010;21(4):835-842.
• Kennedy DJ, Visco CJ, Press J. Current concepts for shoulder training in the overhead athlete. Current Sports Medicine Reports. 2009;8(3):154-160.