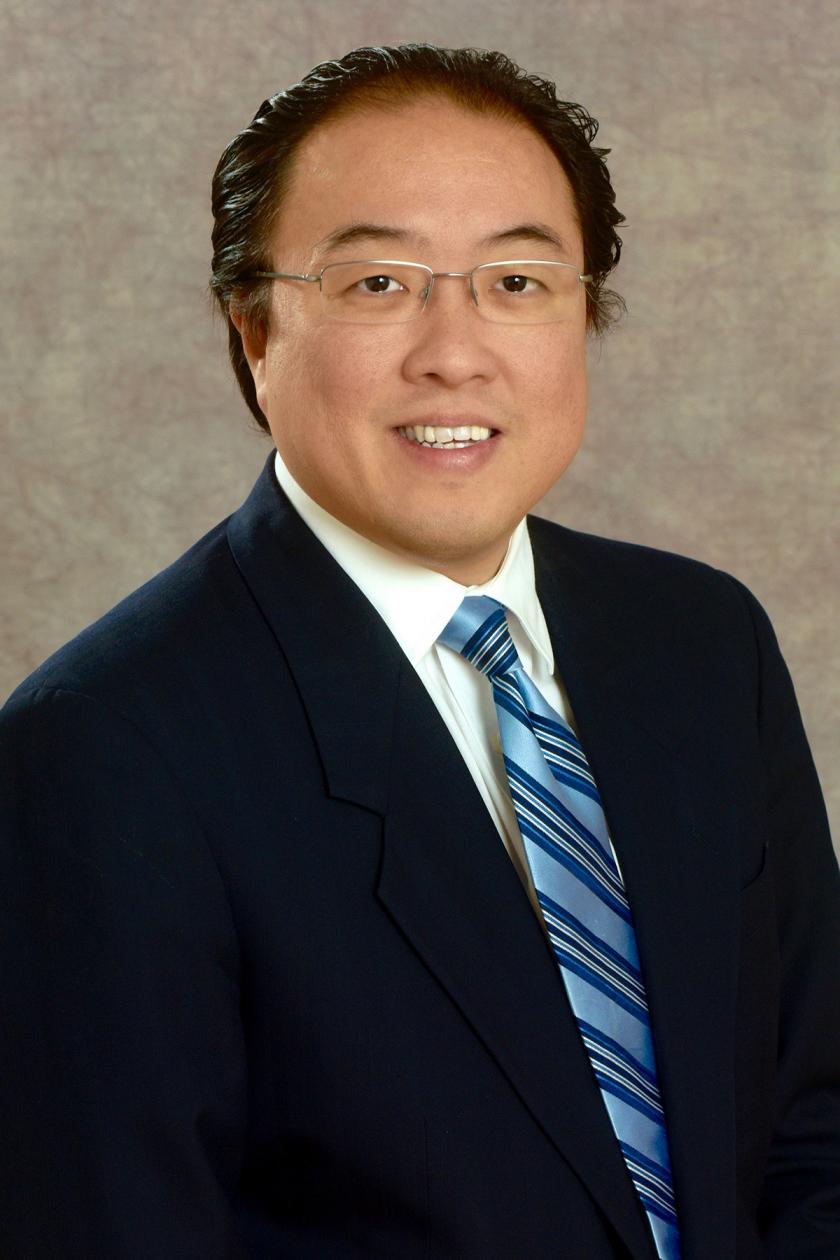 Appointments
Phone Appointments
New and Existing Patients:
For existing patients, login to make an appointment, view documentation or contact your care provider.
Credentials & Experience
Clinical Expertise
Preventive Cardiology
Hypertension
Cardiovascular Disease
Behavioral Medicine
Advanced Cardiac Imaging
Specialties
Education & Training
Albany Medical College-Union University, NY
Internship: Mount Sinai Medical Center
Residency: Mount Sinai Medical Center
Fellowship: Mount Sinai Medical Center
Honors & Awards
Alpha Omega Alpha Medical Society
Albany Medical College Alumni Scholarship
The Richard A. Barnett Internal Medicine Award
Best Intern Physician Award, Mount Sinai Best Teaching Fellow Award, Mount Sinai
Mount Sinai Department of Medicine Outstanding Research Award
Daniel V. Kimberg Memorial Junior Faculty Teaching Award, Columbia University
Medical Housestaff Teaching Award, Columbia University
Ewig Clinical Scholar Award, Columbia University
About Daichi Shimbo
Dr. Shimbo received a B.S. from the Johns Hopkins University in Biomedical Engineering and a M.D. from Albany Medical College. He then completed a residency in Internal Medicine at Mount Sinai Hospital, and was selected as Chief Resident. He subsequently completed a fellowship in Cardiovascular Medicine, also at the Mount Sinai Hospital, before joining the faculty at Columbia University in September 2003.
Currently, Dr. Shimbo is a board-certified cardiologist and Associate Professor of Medicine in the Division of Cardiology in the Department of Medicine at Columbia University Medical Center. He co-directs the ColumbiaDoctors Hypertension Center, a multi-disciplinary center of excellence that provides high quality care and state-of-the-art diagnostic testing for patients with hypertension.
Dr. Shimbo's clinical interests include the accurate diagnosis and treatment of hypertension, and evaluating the cardiovascular manifestations of hypertension. Dr. Shimbo conducts rigorous, innovative, interdisciplinary research that increases the understanding of the behavioral, psychosocial and biological processes in the pathogenesis of the increased cardiovascular disease risk associated with hypertension.
Academic Titles
Associate Professor of Medicine
Administrative Positions
Co-Director, ColumbiaDoctors Hypertension Center
Director, Translational Lab at the Center of Behavioral Cardiovascular Health, Division of Cardiology
Director of Cardiovascular Physiology Research, Cardiovascular Ultrasound Laboratories, Division of Cardiology
Co-Director of the Patient-oriented Research (POR) Development Colloquium
CTSA, Irving Institute for Clinical and Translational Research
Co-Director of the TRANSFORM KL2 Scholars Mentored Career Development program
CTSA, Irving Institute for Clinical and Translational Research
Committee/Societies/Council Memberships
American Heart Association

American Heart Association Council on Hypertension
Academy of Behavioral Medicine Research
American Psychosomatic Society 
Hospital Affiliations
NewYork-Presbyterian/Columbia
Insurance Accepted
Aetna
EPO
HMO
Medicare Managed Care
NY Signature
NYP Employee Plan
POS
PPO
Signature Administrators
Student Health
AgeWell
Medicare Managed Care
Special Needs Plan
Capital District Physician Health Plan
Capital District Physician Health Plan
Cigna
EPO
Great West
HMO
POS
PPO
Emblem/GHI
Medicare Managed Care
PPO
Emblem/HIP
ConnectiCare
EPO
Essential Plan
HMO
Medicaid Managed Care
Medicare Managed Care
POS
PPO
Select Care (Exchange)
Vytra
Empire Blue Cross Blue Shield
EPO
Medicare Managed Care
PPO
Medicare
Traditional Medicare (NY)
MVP Health Care
Child/Family Health Plus
Essential Plan
HMO
Medicaid Managed Care
UnitedHealthcare
Columbia University Employee Plan
Compass (Exchange)
HMO
Medicaid (Community Plan)
Medicare Managed Care
POS
PPO
*Please contact the provider's office directly to verify that your particular insurance is accepted.
Contact & Locations
1
622 West 168th Street
PH 9E
New York, New York 10032
Research
As the Director of the Translational Laboratory at the Center for Behavioral Cardiovascular Health at Columbia University, Dr. Shimbo conducts translational research into the behavioral, psychosocial, and biological mechanisms that underlie hypertension and cardiovascular disease (CVD). He has expertise in ambulatory blood pressure (BP) monitoring (ABPM) in the characterization of several BP phenotypic measures including awake, 24-hour and sleep BP. He has expertise in BP phenotypes that represent a clinic-ambulatory hypertension mismatch (white coat hypertension and masked hypertension). Further, Dr. Shimbo has expertise in uncontrolled and treatment resistant hypertension and in BP variability. As a non-invasive cardiologist, he also has training in 2D and 3D-echocardiography for the assessment of cardiac structure and ventricular function. Dr. Shimbo is a Principal Investigator (PI) of a Hypertension Working Group (Multi-PI R01) within the Jackson Heart Study that examines four key areas related to hypertension: BP phenotypes on ABPM and their association with CVD and renal outcomes; risk factors for incident hypertension; uncontrolled hypertension and treatment resistant hypertension; and antihypertensive medication adherence. He is site-PI and Leader of the ABPM Reading Center for an American Heart Association Strategically Focused Hypertension Research Network that is conducting ABPM at University of Alabama at Birmingham and Northwestern University. This study examines racial differences in BP phenotypes assessed using ABPM. Dr. Shimbo was awarded a K24 from NHLBI, which provides protected time to mentor early career investigators in hypertension. His K24 project examines the role of stress on salt excretion and sleep BP assessed on ABPM. Dr. Shimbo was PI of a Program Project Grant (PPG) subproject that examined the cost-effective strategies for the diagnosis of masked hypertension, defined as non-elevated clinic BP and elevated ambulatory BP. Finally, he has investigated important research questions related to BP control, antihypertensive medication use, and falls in older adults. 
Research Interests
Identifying novel coronary artery disease risk factors
Hypertension diagnosis and treatment
Preventive cardiology
Cardiac sonography (Echocardiogram) for assessment of left ventricular structure and function
Exploring the biological processes underlying the link between psychological factors, heart disease
Grants
INCORPORATION OF A HYPERTENSION WORKING GROUP INTO THE JACKSON HEART STUDY (Multi-PI)
07/01/2017-06/30/2021
TRANSLATIONAL RESEARCH OF NEGATIVE EMOTIONS AND ACUTE ENDOTHELIAL DYSFUNCTION (PI)
02/01/2013-01/31/2018  
MIDCAREER INVESTIGATOR AWARD IN PATIENT ORIENTED RESEARCH IN HUMAN HYPERTENSION (PI)
02/01/2015-01/31/2020    
UAB STRATEGICALLY FOCUSED HYPERTENSION RESEARCH NETWORK (Site PI)
04/01/2015-03/31/2019
IMPACT OF PROLONGED SEDENTARY BEHAVIOR ON CARDIAC OUTCOMES AND MORTALITY IN ACUTE CORONARY SYNDROME PATIENTS (Co-I)
01/01/2017-12/31/2020
MODEL BASED APPROACH TO IMPROVING HYPERTENSION CONTROL IN POPULATIONS (Co-I)
09/01/2016-05/31/2020
Increasing the Uptake of the USPSTF Hypertension Screening Guidelines in Primary Care (Co-I)
09/01/2015-08/31/2020
CHILDHOOD ADVERSITY AND CARDIOVASCULAR HEALTH AMONG PUERTO RICAN YOUTH (Co-I)
12/01/2014-11/30/2019                            
CLINICAL AND TRANSLATIONAL SCIENCE AWARD (Co-I)
07/01/2016-06/30/2021
AUTOMATED CLINIC BLOOD PRESSURE ASSESSMENT AND DETECTION OF WHITE COAT AND MASKED HYPERTENSION STUDY IN AFRICAN AMERICANS (Federal Gov)

Feb 10 2020 - Jan 31 2025
JACKSON HEART STUDY COORDINATING CENTER (Federal Gov)

Aug 13 2018 - Aug 12 2023
IDENTIFYING EARLY INTERVENTION TARGETS FOR REDUCING CARDIOVASCULAR RISK IN POSTTRAUMATIC STRESS (Federal Gov)

Aug 1 2018 - Jun 30 2023
AMBULATORY BLOOD PRESSURE AND FALLS IN OLDER TREATED PATIENTS WITH HYPERTENSION (Federal Gov)

Jul 1 2018 - May 31 2022
EVALUATING NOVEL APPROACHES FORESTIMATING AWAKE AND SLEEP BLOOD PRESSURE (Federal Gov)

Jul 15 2018 - Apr 30 2022
PSYCHOLOGICAL STRESS, AND CIRCADIAN PATTERNS OF SODIUM EXCRETION AND BLOOD PRESSURE (Federal Gov)

May 1 2018 - Mar 31 2022
INCORPORATION OF A HYPERTENSION WORKING GROUP INTO THE JACKSON HEART STUDY (Federal Gov)

Jul 1 2017 - Jun 30 2021
MODEL BASED APPROACH TO IMPROVING HYPERTENSION CONTROL IN POPULATIONS (Federal Gov)

Sep 1 2016 - May 31 2021
CLINICAL AND TRANSLATIONAL SCIENCE AWARD (Federal Gov)

Jul 1 2016 - May 31 2021
INSTITUTIONAL CAREER DEVELOPMENT CORE (Federal Gov)

Jul 1 2016 - May 31 2021
MIDCAREER INVESTIGATOR AWARD IN PATIENT-ORIENTED RESEARCH IN HUMAN HYPERTENSION (Federal Gov)

Feb 1 2015 - Jan 31 2021
IMPACT OF PROLONGED SEDENTARY BEHAVIOR ON CARDIAC OUTCOMES AND MORTALITY IN ACUTE CORONARY SYNDROME PATIENTS (Federal Gov)

Jan 1 2017 - Dec 31 2020
TRANSLATIONAL RESEARCH OF NEGATIVE EMOTIONS AND ACUTE ENDOTHELIAL DYSFUNCTION (Federal Gov)

Feb 1 2013 - Jan 31 2020
CHILDHOOD ADVERSITY AND CARDIOVASCULAR HEALTH AMONG PUERTO RICAN YOUTH (Federal Gov)

Dec 1 2014 - Nov 30 2019
IMPACT OF SOCIAL-INTERPERSONAL FACTORS IN THE ER ON PTSD/CARDIAC OUTCOMES (Federal Gov)

Aug 8 2013 - Jul 31 2019
DEPRESSING SCREENING RCT IN ACS PATIENTS: QUALITY OF LIFE AND COST OUTCOMES (Federal Gov)

Aug 1 2013 - Jul 31 2018
TARGETING PULMONARY PERFUSION IN 1- ANTITRYPSIN DEFICIENCY (Private)

Jul 1 2015 - Jun 30 2017
PSYCHOSOCIAL FACTORS AND CARDIOVASCULAR DISEASE (Federal Gov)

Sep 1 1994 - Feb 28 2017
MIDCAREER MENTORING IN BEHAVIORAL CARDIOLOGY: DEPRESSSION & CARDIOVASCULAR (Federal Gov)

Sep 1 2006 - Jul 31 2016
INCORPORATION OF A HYPERTENSION WORKING GROUP INTO THE JACKSON HEART STUDY (Federal Gov)

Jul 15 2013 - Jun 30 2016
CLINICAL AND TRANSLATIONAL SCIENCE AWARD (UL1) (Federal Gov)

Sep 30 2006 - Jun 30 2016
RACIAL DIFFERENCES AND US POPULATION ESTIMATES OF NOCTURNAL HYPERTENSION AND NON-DIPPING (Private)

Apr 1 2015 - Mar 31 2016
CARDIOVASCULAR DISEASE, PREVENTION, TREATMENT AND OUTCOMES (Private)

Jul 1 2014 - Dec 31 2015
EXERCISE AND INFLAMMATION: AUTONOMIC, AFFECTIVE & CELLULAR MECHANISMS (Federal Gov)

Sep 15 2009 - May 31 2015
DEPRESSION, BIOBEHAVIORAL MECHANISMS, & CHD/MORTALITY OUTCOMES (Federal Gov)

Sep 22 2008 - Nov 30 2014
PULMONARY VASCULAR CHANGES IN EARLY CHRONIC OBSTRUCTIVE PULMONARY DISEASE (COPD) (Federal Gov)

Aug 28 2008 - Jul 31 2014
RHEOS PIVOTAL TRIAL (P&S Industry Clinical Trial)

Jun 4 2007 - Jun 30 2014
EFFECTS OF EXERCISING ON CELL AGING (Federal Gov)

Sep 1 2011 - May 31 2014
CARDIOVASCULAR DISEASES: DEPRESSION AND TELOMERE LENGTH (Federal Gov)

Sep 1 2008 - May 31 2013
COMPARISON OF DEPRESSION INTERVENTION AFTER ACUTE CORONARY SYNDROME (CODIACS) (Federal Gov)

Sep 30 2009 - Jul 31 2012
Selected Publications