Daniel S. Tsze, MD
Board Certifications:
Pediatric Emergency Medicine, Pediatrics
Not Accepting New Patients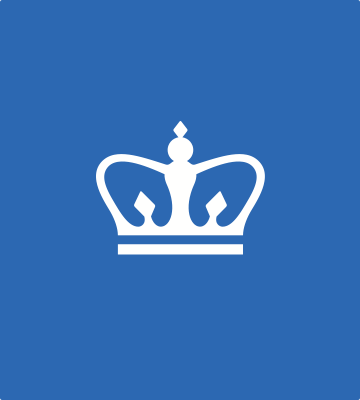 Appointments
For existing patients, login to make an appointment, view documentation or contact your care provider.
Credentials & Experience
Board Certifications
Pediatric Emergency Medicine
Pediatrics
Specialties
Education & Training
University of British Columbia Faculty of Medicine (Canada)
Residency: British Columbia Children's Hospital
Fellowship: Hasbro Children's Hospital
About Daniel Tsze
Academic Titles
Assistant Professor of Pediatrics at CUMC
Hospital Affiliations
NewYork-Presbyterian/Columbia
NewYork-Presbyterian/Morgan Stanley Children's Hospital
Insurance Accepted
Aetna
EPO
HMO
Medicare Managed Care
NY Signature
POS
PPO
Signature Administrators
Student Health
Cigna
EPO
Great West
HMO
POS
PPO
Emblem/GHI
HMO
Medicare Managed Care
PPO
Emblem/HIP
ConnectiCare
EPO
Essential Plan
HMO
Medicaid Managed Care
Medicare Managed Care
POS
PPO
Select Care (Exchange)
Vytra
Empire Blue Cross Blue Shield
Blue Priority
EPO
HMO
Medicare (Mediblue)
NYP Employee Plan
Pathway (Exchange)
POS
PPO
Oxford Health Plans
Freedom
Liberty
Medicare Managed Care
UnitedHealthcare
Columbia University Employee Plan
Compass (Exchange)
EPO
Essential Plan
HMO
Medicaid (Community Plan)
Medicare Managed Care
POS
PPO
*Please contact the provider's office directly to verify that your particular insurance is accepted.
Research
Dr. Tsze's research aims to improve and optimize the treatment of pain and provision of procedural sedation for children in the emergency department.  To achieve this goal, he is studying the psychometric properties and clinical interpretation of self-report measures of pain in children.  He is also studying a number of different intranasal medications as safe, effective, and painless means of providing analgesia and sedation to children. Dr. Tsze is also studying the acute treatment of headaches in children presenting to the emegency department, and is developing a risk stratification model for identifying emergent intracranial abnormalities in children presenting to the emergency department with non-traumatic headaches.
Research Interests
Pediatric pain management and procedural sedation in the emergency department
Intranasal analgesics and sedatives
Headache evaluation and treatment in the emergency department
Pain assessment, self-report measures of pain, in children
Clinical Trials
NCT02358681 Intranasal Ketorolac Versus Intravenous Ketorolac for Treatment of Migraine Headaches in Children
NCT03054844 PREMIX vs PREMED Intranasal Lidocaine and Midazolam
NCT03220880 Intranasal Dexmedetomidine Sedation in Children for Non-Painful Procedures
NCT02437669 Intranasal Hydromorphone for the Treatment of Acute Pain in Children: A Pilot Study
NCT01891812 Nitrous Oxide for Analgesia in Sickle Cell Vaso-occlusive Crisis
NCT03004456 Distraction for Reduction of Pain Associated With Venipuncture in the Pediatric Post-Transplant Population  
Grants
INTRANASAL KETOROLAC VERSUS INTRAVENOUS KETOROLAC FOR TREATMENT OF MIGRAINE HEADACHES IN CHILDREN: A RANDOMIZED NON-INFERIORITY CLINICAL TRIAL (Private)

Feb 13 2015 - Jun 1 2016
DETERMINATION OF OPTIMAL OF ADMINISTRATION OF INTRANASAL MIDAZOLAM IN CHILDREN (Private)

Jul 1 2013 - Jun 30 2014
Selected Publications
Cravero JP, Askins N, Sriswasdi P, Tsze DS, Zurakowski D, Sinnott S. Pediatrics. Validation of the Pediatric Sedation State Scale. 2017 May;139(5). pii: e20162897. doi: 10.1542/peds.2016-2897. PMID:28557732.
Tsze DS, Woodward HA. The "Facemask Blinder": A Technique for Optimizing Anxiolysis in Children Undergoing Facial Laceration Repair. Pediatr Emerg Care. 2016 Dec 9. [Epub ahead of print] PMID: 27941503.
Tsze DS, Ieni M, Fenster DB, Babineau J, Kriger J, Levin B, Dayan PS. Optimal Volume of Administration of Intranasal Midazolam in Children: A Randomized Clinical Trial. Ann Emerg Med. 2017 May;69(5):600-609. doi: 10.1016/j.annemergmed.2016.08.450. Epub 2016 Nov 4. PMID: 27823876.
Fenster DB, Dayan PS, Babineau J, Aponte-Patel L, Tsze DS. Randomized Trial of Intranasal Fentanyl Versus Intravenous Morphine for Abscess Incision and Drainage. Pediatr Emerg Care. 2016 Jul 12. [Epub ahead of print] PMID: 27387971.
Tsze DS, Hirschfeld G, Dayan PS, Bulloch B, von Baeyer CL. Defining No Pain, Mild, Moderate, and Severe Pain Based on the Faces Pain Scale-Revised and Color Analog Scale in Children With Acute Pain. Pediatr Emerg Care. 2016 May 25. [Epub ahead of print] PMID: 27228146.
Tsze DS, Mallory MD, Cravero JP. Practice Patterns and Adverse Events of Nitrous Oxide Sedation and Analgesia: A Report from the Pediatric Sedation Research Consortium. J Pediatr. 2016 Feb;169:260-5.e2. doi: 10.1016/j.jpeds.2015.10.019. Epub 2015 Nov 5. PMID: 26547401.
Tsze DS, Hirschfeld G, von Baeyer CL, Bulloch B, Dayan PS. Clinically significant differences in acute pain measured on self-report pain scales in children. Acad Emerg Med. 2015 Apr;22(4):415-22. doi: 10.1111/acem.12620. Epub 2015 Mar 13. PMID: 25773461.
Musey PI Jr, Linnstaedt SD, Platts-Mills TF, Miner JR, Bortsov AV, Safdar B, Bijur P, Rosenau A, Tsze DS, Chang AK, Dorai S, Engel KG, Feldman JA, Fusaro AM, Lee DC, Rosenberg M, Keefe FJ, Peak DA, Nam CS, Patel RG, Fillingim RB, McLean SA. Gender differences in acute and chronic pain in the emergency department: results of the 2014 Academic Emergency Medicine consensus conference pain section. Acad Emerg Med. 2014 Dec;21(12):1421-30. doi: 10.1111/acem.12529. Epub 2014 Nov 24. PMID: 25422152.
Constantine E, Tsze DS, Machan JT, Eberson CP, Linakis JG, Steele DW. Evaluating the hematoma block as an adjunct to procedural sedation for closed reduction of distal forearm fractures. Pediatr Emerg Care. 2014 Jul;30(7):474-8. doi: 10.1097/PEC.0000000000000164. PMID: 24977996.
Tsze DS, Vitberg YM, Berezow J, Starc TJ, Dayan PS. Treatment of tetralogy of Fallot hypoxic spell with intranasal fentanyl. Pediatrics. 2014 Jul;134(1):e266-9. doi: 10.1542/peds.2013-3183. Epub 2014 Jun 16. PMID: 24936003
Tsze DS, von Baeyer CL, Bulloch B, Dayan PS. Validation of self-report pain scales in children. Pediatrics. 2013 Oct;132(4):e971-9. doi: 10.1542/peds.2013-1509. Epub 2013 Sep 2. PMID:23999954
Tsze DS, Steele DW, Machan JT, Akhlaghi F, Linakis JG. Intranasal ketamine for procedural sedation in pediatric laceration repair: a preliminary report. Pediatr Emerg Care. 2012 Aug;28(8):767-70. PMID: 22858745
Tsze DS, Asnis LM, Merchant RC, Amanullah S, Linakis JG. Increasing computed tomography use for patients with appendicitis and discrepancies in pain management between adults and children: an analysis of the NHAMCS. Ann Emerg Med. 2012 May;59(5):395-403. doi: 10.1016/j.annemergmed.2011.06.010. Epub 2011 Jul 29. PMID: 21802777