David C. Park, MD
Board Certifications:
Pathology-Anatomic/Pathology-Clinical, Pathology - Hematology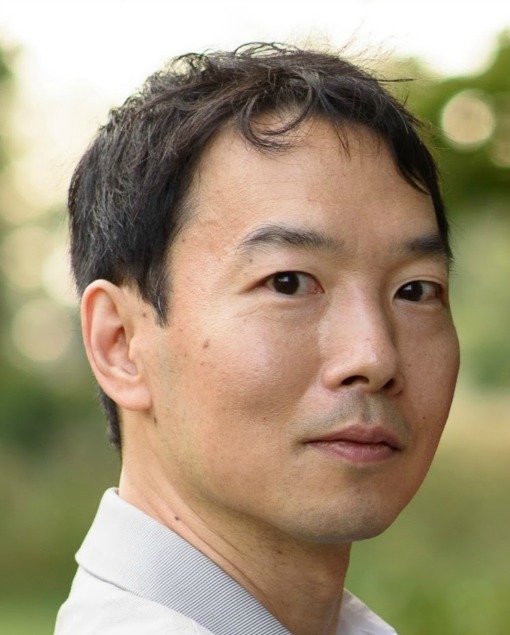 Appointments
For existing patients, login to make an appointment, view documentation or contact your care provider.
Credentials & Experience
Board Certifications
Pathology-Anatomic/Pathology-Clinical
Pathology - Hematology
Clinical Expertise
Non-Hodgkin's Lymphoma
Hodgkin's Lymphoma
Multiple Myeloma
Myelodysplastic Syndrome
Acute Myelogenous Leukemia/AML
Acute Lymphoblastic Leukemia
Chronic Myelogenous Leukemia
Polycythemia Vera
Essential Thrombocythemia
Myelofibrosis
CMML (Chronic Myelomonocytic Leukemia)
Specialties
Education & Training
MD, University of Illinois College of Medicine at Chicago
Residency: Brigham and Women's Hospital
Residency: Brigham & Women's Hospital
Fellowship: Brigham and Women's Hospital
About David Park
I am a board-certified pathologist with subspecialty expertise in hematopathology who joined the Division of Hematopathology in the Department of Pathology and Cell Biology at Columbia University Medical Center as an assistant professor in July 2017. It is an honor and a privilege to work alongside colleagues at CUMC within the Division of Hematopathology, and the Division of Hematology/Oncology in the Department of Medicine to provide an accurate and timely diagnosis on every sample so that all patients receive the best treatment possible.
My expertise is in diagnosing common and uncommon/rare hematologic conditions, which can be either benign or malignant, using morphology, immunohistochemistry/in situ hybridization, flow cytometry, cytogenetics and molecular genetics based studies at CUMC. Malignant (cancerous) neoplasms are usually classified as either myeloid or lymphoid in nature such as acute myeloid leukemia or diffuse large B-cell lymphoma, respectively. My research interests are focused primarily on aggressive myeloid neoplasms, particularly those arising from bipotent megakaryocyte-erythroid progenitors (MEPs). As MEP malignancies are particularly difficult to diagnose and associated with very poor survival due to lack of effective therapies, my research goals are to identify useful and novel diagnostic, prognostic and therapeutic biomarkers of disease. 
Prior to joining CUMC, I was a faculty member of the Division of Hematopathology in the Department of Pathology at Memorial Sloan Kettering Cancer Center for 5 years. I completed residency and fellowship training at Brigham and Women's Hospital, a major teaching hospital of Harvard Medical School, in Boston, Massachusetts, after graduating from the University of Illinois College of Medicine.
Email: dcp2137@cumc.columbia.edu
Academic Titles
Assistant Professor of Pathology & Cell Biology at CUMC
Committee/Societies/Council Memberships
Society for Hematopathology (Membership committee member)
College of American Pathologists
Alpha Omega Alpha Honor Medical Society
Hospital Affiliations
NewYork-Presbyterian/Columbia
Insurance Accepted
Aetna
EPO
HMO
Medicare Managed Care
NY Signature
POS
PPO
Signature Administrators
Student Health
Cigna
EPO
Great West
HMO
POS
PPO
Emblem/GHI
HMO
Medicare Managed Care
PPO
Emblem/HIP
ConnectiCare
EPO
Essential Plan
HMO
Medicaid Managed Care
Medicare Managed Care
POS
PPO
Select Care (Exchange)
Vytra
Empire Blue Cross Blue Shield
Blue Priority
EPO
HMO
Medicare (Mediblue)
NYP Employee Plan
Pathway (Exchange)
POS
PPO
Oxford Health Plans
Freedom
Liberty
Medicare Managed Care
UnitedHealthcare
Columbia University Employee Plan
Compass (Exchange)
EPO
Essential Plan
HMO
Medicaid (Community Plan)
Medicare Managed Care
POS
PPO
*Please contact the provider's office directly to verify that your particular insurance is accepted.
Research
Selected Publications
Xiao W, Rampal R, Zhang Y, Cimera R, Jungbluth A, Arcila M, Roshal M, and Park D. JAK/MAP kinase pathway activation and TP53 mutations in acute leukemia with megakaryocytic and erythroid differentiation. Leukemia 2018 Epub ahead of print
Park D, Ozkaya N, Lovitch SB. Acute leukaemia with a pure erythroid phenotype: under-recognized morphologic and cytogenetic signatures associated universally with primary refractory disease and a dismal clinical outcome. Histopathology 2017;71(2): 316-321.
Park D, Ozkaya N, Hariharan A. Novel insights into the early histopathogenesis of immunodeficiency-associated Burkitt lymphoma: A case report of Burkitt microlymphoma arising within HIV lymphadenitis. Histopathology 2016;69(3): 516-521.
Krevvata M, Silva BC, Manavalan JS, Galan-Diez M, Kode A, Matthews BG, Park D, Zhang CA, Galili N, Nickolas TL, Dempster DW, Dougall W, Teruya-Feldstein J, Economides AN, Kalajzic I, Raza A, Berman E, Mukherjee S, Bhagat G, Kousteni S. Inhibition of leukemia cell engraftment and disease progression in mice by osteoblasts. Blood 2014;124(18): 2834-2846.
Kode A, Manavalan JS, Mosialou I, Bhagat G, Rathinam CV, Luo N, Khiabanian H, Lee A, Murty VV, Friedman R, Brum A, Park D, Galili N, Mukherjee S, Teruya-Feldstein J, Raza A, Rabadan R, Berman E, Kousteni S. Leukaemogenesis induced by an activating β-catenin mutation in osteoblasts. Nature 2014;506(7487): 240-244.
Giardino A, O'Regan KN, Hargreaves J, Jagannathan J, Park D, Ramaiya N, and Fisher D. Primary pleural lymphoma without associated pyothorax. J. Clin. Oncol. 2011;29(14): 413-415.
Chen A, Liu S, Park D, Kang Y, and Zheng G. Depleting intratumoral CD4+CD25+ regulatory T cells via FasL protein transfer enhances the therapeutic efficacy of adoptive T cell transfer. Cancer Res. 2007;67(3): 1291-1298.
Sheppard GS, Wang J, Kawai M, Fidanze SD, BaMaung NY, Erickson SA, Barnes DM, Tedrow JS, Kolaczkowski L, Vasudevan A, Park D, Wang GT, Sanders WJ, Mantei RA, Palazzo F, Tucker-Garcia L, Lou P, Zhang Q, Park CH, Kim KH, Petros A, Olejniczak E, Nettesheim D, Hajduk P, Henkin J, Lesniewski R, Davidsen SK, Bell RL. Discovery and optimization of anthranilic acid sulfonamides as inhibitors of methionine aminopeptidase-2: a structural basis for the reduction of albumin binding. J. Med. Chem. 2006;49(13): 3832-49.
Wang L, Wang GT, Wang X, Tong Y, Sullivan G, Park D, Leonard NM, Li Q, Cohen J, Gu WZ, Zhang H, Bauch JL, Jakob CG, Hutchins CW, Stoll VS, Marsh K, Rosenberg SH, Sham HL, Lin NH. Design, synthesis, and biological activity of 4-[(4-cyano-2-arylbenzyloxy)-(3-methyl-3H-imidazol-4-yl)methyl]benzonitriles as potent and selective farnesyltransferase inhibitors. J. Med. Chem. 2004;47(3): 612-26.
Gentles RG, Wodka D, Park D, Vasudevan A. Standardization protocols and optimized precursor sets for the efficient application of automated parallel synthesis to lead optimization: a Mitsunobu example. J. Comb. Chem. 2002;4(5): 442-56.