E. David Leonardo, MD, PhD
Expertise in:
General Psychiatry / Psychology, Depression, Anxiety Disorders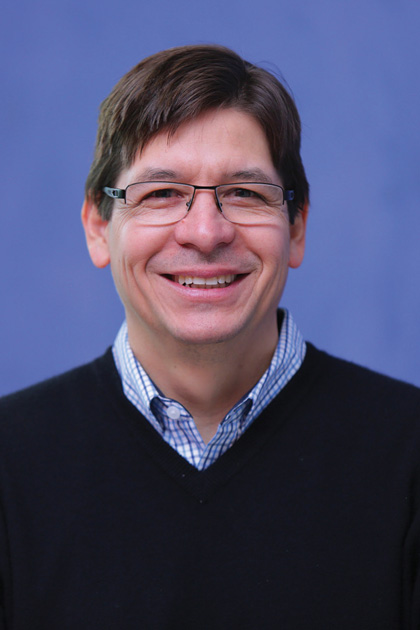 Appointments
Phone Appointments
New and Existing Patients:
For existing patients, login to make an appointment, view documentation or contact your care provider.
Credentials & Experience
Clinical Expertise
General Psychiatry / Psychology
Depression
Anxiety Disorders
Adult Psychopharmacology
Psychopharmacology of Anxiety and Depression
Psychopharmacology
Anxiety and Depression
Adult Psychiatry
Psychiatry
Adjustment Disorder
Generalized Anxiety Disorder
Social Anxiety Disorder
Attention Deficit Hyperactivity Disorder (ADHD)
Bipolar Disorder
Insomnia
Mental Health
Mood Disorders
Obsessive Compulsive Disorder (OCD)
Panic Disorder
Psychosis
Psychotherapy
Specialties
Education & Training
1999 University of California San Francisco School of Medicine
Internship: 2001 New York State Psychiatric Institute
Residency: 2003 NewYork-Presbyterian Hospital/Columbia University Medical Center
About E. David Leonardo
Dr. Leonardo graduated from Yale University and received his M.D. and Ph.D. from the University of California at San Francisco.
He completed residency training at NYSPI/Columbia University, College of Physicians & Surgeons. He completed a Research Fellowship in Anxiety, Mood and related disorders in 2006 and has been on the faculty since then. He is currently an Associate Residency training director and director of Neuroscience Education and Research training for the Department of Psychiatry residency program at Columbia.
Academic Titles
Assistant Professor of Psychiatry at CUMC
Administrative Positions
Associate Director, Residency Training Department of Psychiatry
Hospital Affiliations
NewYork-Presbyterian/Columbia
Contact & Locations
1
119 West 57th Street
Suite 620
New York, New York 10019
2
1051 Riverside Drive
New York, New York 10032
Research
Our primary interest is in understanding how temporal factors, genetic risk, and environmental milieu interact to impact on the expression of mental illness.  As the brain develops, distinct neural circuits develop within narrowly defined time periods. These precisely defined time windows provide the opportunity for short-lived gene X environment interactions that ultimately determine the functioning of mature circuitry and the behaviors that they mediate. In a longstanding collaboration with Alex Dranovsky, we are examining the effects of stressful and enriching experiences on mature and immature brain circuitry in the mouse, with the aim of understanding how such effects produce alterations in behavior.
In another area of investigation, we use novel, regulatable, serotonin-1A receptor mutant mice to disrupt normal serotonergic signaling in early development.  Using this system, we can independently manipulate either specific cortical 5-HT1A medicated signaling by selectively removing cortical receptors, or globally disrupt serotonergic signaling by removing 5-HT1A receptors in the raphe, which provide negative feedback for serotonergic neurons.  Using this model system, we have already identified distinct effects of cortical receptors on depression related behavior and raphe receptors on anxiety related behavior.  We are currently investigating the time course during which the distinct circuits mediating these behaviors are vulnerable to disruption.
Research Interests
Neurogenetics
Synapses and Circuits
Models of Psychiatric Disorders
Neurobiology of Disease
Mood Disorder
Grants
DECONSTRUCTING THE CELLULAR CONTROL OF HIPPOCAMPAL FUNCTIONS RELATED TO MENTAL HEALTH: A ROLE FOR BIRTH ORDER. (Federal Gov)

Jan 1 2019 - Nov 30 2023
EXPLORING THE PATHOPHYSIOLOGY OF ANXIETY: THE ROLE OF THE HIPPOCAMPUS, AMYGDALA AND MEDIAL PREFRONTAL CORTEX (Federal Gov)

Jul 1 2013 - Mar 31 2019
TEMPORAL SPECIFICATION OF NEURONAL FUNCTION AND ITS RELEVANCE TO MENTAL HEALTH (Federal Gov)

Jun 20 2016 - Dec 31 2016
DEVELOPMENTAL REGULATION OF MOOD STATES BY 5-HT1A HETERORECEPTORS (Federal Gov)

Sep 4 2015 - May 31 2016
DEVELOPMENTAL REGULATION OF MOOD STATES BY 5-HT1A HETERORECEPTORS (Federal Gov)

Sep 4 2015 - May 31 2016
A LATE SENSITIVE PERIOD FOR THE DEVELOPMENT OF ANXIETY DISORDERS (Federal Gov)

Jul 5 2010 - Feb 29 2016
A LATE SENSITIVE PERIOD FOR THE DEVELOPMENT OF ANXIETY DISORDERS (Federal Gov)

Jul 5 2010 - Feb 28 2015
MECHANISMS AND SIGNIFICANCE OF NEURAL STEM CELL FATE PLASTICITY IN THE ADULT HIPPOCAMPUS (Federal Gov)

Jul 21 2010 - Dec 31 2014
ELUDICATING THE ROLE OF 5-HT1A PARTIAL AGONISM IN VILAZODONE EFICACY (Private)

Oct 10 2012 - Oct 9 2014
HIPPOCAMPAL NEUROGENESIS: MECHANISMS OF ANTIDEPRESSANT ACTIO N (Federal Gov)

Aug 1 2006 - Jul 31 2012
EXPLORING THE NEUROBIOLOGY OF ANTIDEPRESSANT RESPONSIVENESS - PRECLINICAL AND CLINICAL ACTIONS OF AN (Federal Gov)

Jun 30 2008 - Dec 31 2010
RESEARCH TRAINING: AFFECTIVE AND RELATED DISORDERS (Federal Gov)

Jul 1 1978 - Jun 30 2004
Selected Publications
Garcia-Garcia, A.L., Meng, Q., Canetta, S., Gardier, A.M., Guiard, B.P., Kellendonk, C., Dranovsky, A., *Leonardo, E.D. Serotonin signaling through Prefrontal Cortex 5-HT1A receptors during adolescence can determine baseline mood-related behaviors. (2017) Cell Reports. Jan 31;18(5) 1144-1156.
Garcia-Garcia, A.L., Meng, Q., Richardson-Jones, J., Dranovsky, A., Leonardo, E.D. (2015) Disruption of 5-HT1A function in adolescence but not early adulthood leads to sustained increases of anxiety. doi:10.1016/j.neuroscience.2015.05.076.
Kirshenbaum GS, Lieberman SR, Briner TJ, Leonardo ED, Dranovsky A. (2014) Adolescent but not adult-born neurons are critical for susceptibility to chronic social defeat. Front Behav Neurosci. 8:289.
Richardson-Jones JW1, Craige CP, Guiard BP, Stephen A, Metzger KL, Kung HF, Gardier AM, Dranovsky A, David DJ, Beck SG, Hen R, Leonardo ED. (2010) 5-HT1A autoreceptor levels determine vulnerability to stress and response to antidepressants. Neuron. 65:40-52. doi: 10.1016/j.neuron.2009.12.003.
Leonardo, E.D. (2010). 5-HT1A autoreceptors determine vulnerability to stress and response to antidepressants. Neuron 65: 40-52.
Leonardo, E. D., and Hen, R.  (2007) Anxiety as a Developmental Disorder. Neuropsychopharmacology reviews  2007: 1: 1-7.