Edward V. Nunes, MD
Board Certifications:
Addiction Psychiatry, Psychiatry
Expertise in:
General Psychiatry / Psychology, Depression, Anxiety Disorders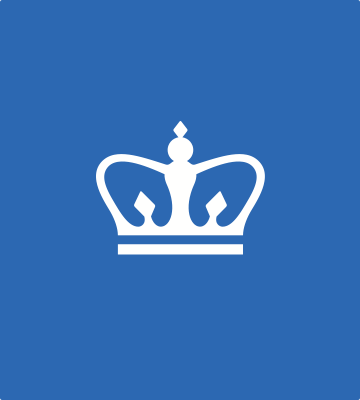 Appointments
Phone Appointments
New and Existing Patients:
For existing patients, login to make an appointment, view documentation or contact your care provider.
Credentials & Experience
Board Certifications
Addiction Psychiatry
Psychiatry
Clinical Expertise
General Psychiatry / Psychology
Depression
Anxiety Disorders
Alcoholism
Substance Use
Depression
Alcohol Use Disorders
Opioid Use Disorders
Specialties
Education & Training
University of Connecticut School of Medicine
Internship: St. Elizabeth's Medical Center, Boston
Residency: Columbia Presbyterian Medical Center, NY
Fellowship: New York State Psychiatric Institute
About Edward Nunes
Dr. Nunes is a Professor of Psychiatry, and Principal Investigator of the Greater New York Node of the National Institute on Drug Abuse (NIDA) clinical Trials Network as well as other NIDA funded studies on behavioral and medication treatments for substance dependence and related psychiatric disorders. Interests and ongoing studies include treatments for cocaine dependence in general, heroin and other opioid dependence, for nicotine dependence in general, and for addicted patients with co-occurring psychiatric disorders including depression, and post-traumatic stress disorder. Types of treatment under study include medication treatments (naltrexone, buprenorphine, mirtazapine) as well as behavioral and psychotherapeutic approaches and computer-delivered treatments. Dr. Nunes also studies the challenges involved in implementing evidence-based treatments for substance use disorders in real-world community-based treatments settings. Dr. Nunes also serves on the American Board of Addiction Medicine, Co-Chair of the Columbia/ New York State Psychiatric Institute's Institutional Review Board, and has been appointed to the National Advisory Council on Drug Abuse.
Academic Titles
Professor of Psychiatry at CUMC
Hospital Affiliations
NewYork-Presbyterian/Columbia
Contact & Locations
1
617 West End Avenue
Apartment 1B
New York, New York 10024
Research
Grants
FACILITATING OPIOID CARE CONNECTIONS: SYSTEM LEVEL STRATEGIES TO IMPROVE USE OF MAT AND MOVEMENT THROUGH THE OPIOID CARE CASCADE FOR DEFENDANTS IN A NEW OPIOID COURT SYSTEM (Federal Gov)

Jul 15 2019 - Apr 30 2024
EVALUATION OF SAFETY AND PHARMACOKINETICS OF NALTREXONE IMPLANT (Federal Gov)

Sep 15 2018 - Aug 31 2023
COORDINATED MEDICAL TREATMENT OF OPIOID USE DISORDER AND INFECTIOUS DISEASE (Federal Gov)

Jul 18 2019 - Jun 30 2023
INVESTIGATION OF THE NMDA ANTAGONIST KETAMINE AS A TREATMENT FOR TINNITUS (Federal Gov)

Jan 1 2019 - Jun 14 2022
COMPREHENSIVE CBT VIA RESET FOR A HUB AND SPOKE MAT SYSTEM OF CARE (Federal Gov)

Sep 20 2018 - Sep 19 2021
MISSING DATA MATTERS: SUBSTANCE USE DISORDER CLINICAL TRIALS (Federal Gov)

Aug 15 2018 - Apr 30 2021
FY 2018 OPIOID STATE TARGETED RESPONSE TECHNICAL ASSISTANCE (STR TA) (Federal Gov)

Feb 1 2018 - Jan 31 2021
PHASE 1A/1B CLINICAL TRIALS OF MULTIVALENT OPIOID VACCINE (Federal Gov)

Sep 1 2019 - Aug 31 2020
RISK AND BENEFITS OF OVERDOSE EDUCATION AND NALOXONE PRESCRIBING TO HEROIN USERS (Federal Gov)

Sep 15 2014 - Aug 31 2020
INDIVIDUAL LEVEL PREDICTIVE MODELING OF OPIOID USE DISORDER TREATMENT RESPONSE USING AGGREGATE CTN DATASETS (Federal Gov)

Jun 1 2019 - May 31 2020
CLINICAL TRIALS NETWORK: GREATER NEW YORK NODE (CTN-0097: SWIFT (NALTREXONE INDUCTION) (Federal Gov)

Mar 29 2019 - May 31 2020
FY 2018 OPIOID STATE TARGETED RESPONSE TECHNICAL ASSISTANCE (STR TA) (Federal Gov)

Feb 1 2018 - Apr 30 2020
FY 2018 OPIOID STATE TARGETED RESPONSE TECHNICAL ASSISTANCE (STR TA) (Federal Gov)

Feb 1 2018 - Jan 31 2020
FY 2018 OPIOID STATE TARGETED RESPONSE TECHNICAL ASSISTANCE (STR TA) (Federal Gov)

Feb 1 2018 - Jan 31 2020
TRAINING MEDICAL AND DENTAL STUDENTS IN SBIRT (Federal Gov)

Sep 30 2015 - Sep 29 2019
PROVIDERS CLINICAL SUPPORT SYSTEM FOR MEDICATION ASSISTED TREATMENT (PCSS-MAT) - TRAINING AND IMPLEMENTATION (Federal Gov)

Aug 1 2016 - Jul 31 2019
RISK AND BENEFITS OF OVERDOSE EDUCATION AND NALOXONE PRESCRIBING TO HEROIN USERS (Federal Gov)

Sep 15 2014 - Aug 31 2018
CLINICAL TRIALS NETWORK: GREATER NEW YORK NODE (CTN-0051) (Federal Gov)

Jun 1 2017 - May 31 2018
CLINICAL TRIALS NETWORK: GREATER NEW YORK NODE (CTN-0068) (Federal Gov)

Jun 1 2017 - May 31 2018
DRUG ABUSE TREATMENT DEVELOPMENT AND RESEARCH MENTORING (Federal Gov)

May 1 2007 - Apr 30 2018
RISK AND BENEFITS OF OVERDOSE EDUCATION AND NALOXONE PRESCRIBING TO HEROIN USERS (Federal Gov)

Sep 15 2014 - Feb 28 2018
A GAME-BASED INTERVENTION FOR OPIOID USE DISORDER (Private)

Jul 1 2017 - Dec 31 2017
RISK AND BENEFITS OF OVERDOSE EDUCATION AND NALOXONE PRESCRIBING TO HEROIN USERS (Federal Gov)

Sep 15 2014 - Aug 31 2017
SHARED PHARMACOTHERAPEUTIC STRATEGIES FOR CANNABINOID & OPIOID USE DISORDERS (Federal Gov)

Sep 1 2014 - Jun 30 2017
RISK AND BENEFITS OF OVERDOSE EDUCATION AND NALOXONE PRESCRIBING TO HEROIN USERS (Federal Gov)

Sep 15 2014 - Aug 31 2016