Frank (Francis) G. Gress, MD
Expertise in:
Pancreatic Cancer, Cancer Care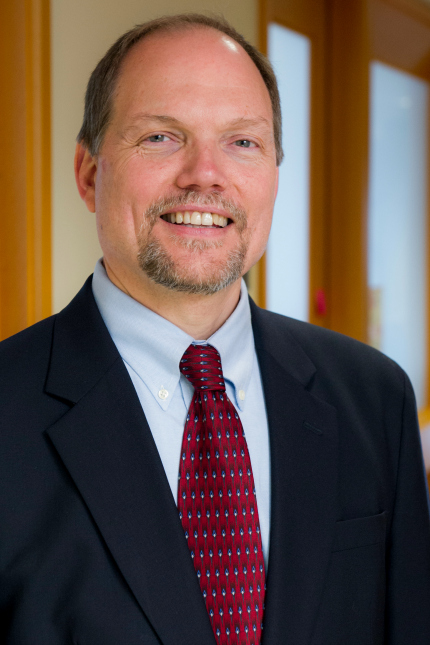 Appointments
Phone Appointments
New and Existing Patients:
For existing patients, login to make an appointment, view documentation or contact your care provider.
Credentials & Experience
Clinical Expertise
Pancreatic Cancer
Cancer Care
Biliary Stenting
Cryotherapy
Diagnostic ERCP
Endocrine Tumor
Endoscopic Retrograde Cholangiopancreatography (ERCP)
Endoscopic Ultrasound (EUS)
ERCP with Spincterotomy
ERCP With Stent Insertion into Bile Duct
Gall Stone Pancreatitis
Pancreas and Spleen Surgery
Pancreas Cancer
Pancreatic Cyst
Pancreatic Disease
Pancreatic Tract Disorders
Pancreatitis
Gastroenterology
Barrett Esophagus
Specialties
Education & Training
MD, Mount Sinai School of Medicine
Internship: New York Hospital Queens
Residency: Montefiore Medical Center
Fellowship: The Brooklyn Hospital Center
Honors & Awards
Fellow, American College of Gastroenterology 1997
Fellow, American College of Physicians 1997
Fellow, American Society of Gastrointestinal Endoscopy (ASGE)  2003
Fellow, American Gastroenterological Association (AGA) 2008
Fellow, New York Society of Gastrointestinal Endoscopy 2013
Professional Honors
"Advanced Endoscopic Training Scholarship" Award by the American Society for Gastrointestinal Endoscopy, 1993
Recent Committee Memberships and Professional Societies
American College of Gastroenterology
American College of Physicians
American Gastroenterology Association
American Medical Association
American Society of Gastrointestinal Endoscopy
Long Island Gastrointestinal Association
New York Society of Gastrointestinal Endoscopy
About Frank (Francis) Gress
Dr. Gress is one of the prominent endoscopists in the country, known for his expertise in ERCP and EUS as well as thermal ablation for Barrett's esophagus. He has made important advances in endoscopy training, pioneered new endoscopic techniques, and is widely regarded for his broad clinical expertise in the management of the most challenging and complex digestive and endoscopic conditions.
As chief of our internationally recognized Therapeutic Endoscopy Program, Dr. Gress has built upon our great tradition of innovation in digestive care with our state of the art endoscopy program, now the largest and most distinguished in the New York region, performing over 12,000 procedures annually. He has spearheaded improvements to streamline the referral process, offer same-day appointments for office visits and procedures and provide prompt response to our referring physicians. The endoscopy program offers the latest advancements and highest quality GI treatment, and applies a multidisciplinary team approach toward patient care. In addition, access to clinical trials are offered - some of which are available only at the nation's leading medical centers.
Dr. Gress previously served as Professor of Medicine and Chief of the Division of Gastroenterology and Hepatology at the State University of New York, Downstate Medical Center, Brooklyn. He also served as Associate Professor of Medicine at Duke University and was Director of Endoscopic Research. While at Duke, Dr. Gress was a clinical faculty member on the Pancreatobiliary Service and The Comprehensive Cancer Center at Duke University Medical Center. He also served as Clinical Chief for the Gastroenterology Section at the Durham VA Medical Center. Dr. Gress completed his residency in internal medicine at Montefiore Medical Center, Bronx, NY, and a gastroenterology fellowship at the Brooklyn Hospital Center and State University of New York, Health Sciences Center, Brooklyn, NY.
He was subsequently awarded the prestigious American Society for Gastrointestinal Endoscopy (ASGE) Advanced Endoscopy Scholarship, which supported further training in therapeutic endoscopy at Indiana University Medical Center, where he joined the faculty as Assistant Professor of Medicine and Director of Endoscopic Ultrasound. Dr. Gress has also served as Director of Endoscopy and Chief of Endoscopy Services at Winthrop University Hospital, a major teaching affiliate of the State University of New York and Stony Brook University Hospital.
Dr. Gress has published more than 70 articles on original research, review articles and contributed to textbooks on clinical gastroenterology, pancreatitis, pancreatic cancer, advanced endoscopy, training simulators for endoscopy, and the clinical applications of EUS. He is also the co-author of several textbooks: Endoscopic Ultrasonography, a popular teaching text for EUS, The Atlas of Endoscopic Ultrasonography, and Curbside Consultation of the Pancreas.
Academic Titles
Professor of Medicine at CUMC
Administrative Positions
Chief, Division of Digestive Diseases
Hospital Affiliations
NewYork-Presbyterian/Columbia
NewYork-Presbyterian/Weill Cornell
Contact & Locations
1
161 Fort Washington Avenue
Room 852A
New York, New York 10032
Research
Endoscopic ultrasound (EUS)
High-intensity focused ultrasound (HIFU)
Acute and chronic pancreatitis and pancreatic cancer
Endoscopy training simulators
New endoscopic technology for treating pancreatic cancer
Developmental endoscopy
Ablation therapy for Barrett's and early esophageal cancer
Endoscopic mucosal resection (EMR) of ampullary lesions
Grants
HIGH RESOLUTION OPTICAL IMAGING OF ESOPHAGEAL TISSUE USING THE NVISIONVLE IMAGING SYSTEM REGISTRY (P&S Industry Clinical Trial)

Mar 12 2015 - Mar 12 2020
Selected Publications
Koezka CP, Hindy P, Goodman A, Gress F F. Strongyloidiasis: A diagnosis more common than we think. Eur J Gastroenterol Hepatol. 2012 Jul; 24(7):860-2.
Hindy P, Parvin R, Hanna K, Andrawes S, Gress F F, Goodman A. An isolated neurofibromal polyp of the colon. Case Rep Gastoenterol. 2012 Jan; 6(1):58-62.

Hindy P, Parvin R, Hanna K, Gress F F. Strongyloidiasis presenting as duodenal obstruction in a patient infected with human T-cell lymphotropic virus type 1. Gastrointest Edosc. 2011 Aug; 74(2):439-41.

Nguyen KD, Blain SW, Gress F F, Treem WR. Inflammatory Mediators of Esophagitis Alter p27 Kip1 Expression in Esophageal Epithelial Cells. J Pediatr Gastroenterol Nutr. 2010 Nov; 51(5):556-62.

Nayar DS, Guthrie WG, Goodman A, Lee Y, Feuerman M, Scheinberg L, Gress F F. Comparison of propofol deep sedation versus moderate sedation during endosonography. Dig Dis Sci. 2010 Sep; 55(9):2537-44.

Reviews, Chapters and Editorials

Azarm A, Lukolic I, Shukla M, Concha-Parra R, Gress F F. Endoscopic Management of Barrett's Esophagus: advances in Endoscopic Techniques. Dig Dis Sci. 2012 Sep; (4).

Goodman A, Gress F F. Invited Review: The endoscopic management of pain in chronic pancreatitis. Gastroenterol Res Pract., 2012. Mar; 5.

Goodman A, Gress F F. Invited Editorial: Endoscopic Ultrasound Guided Enthanol Therapy for Pancreatic Cyst Ablation – Not ready for Prime Time? Gastrointest Endosc, 2010. Oct; 72(4): 867-869.

Gress F F. Endoscopic Management of Barrett's Esophagus. Clinical Update, American Society of Gastrointestinal Endoscopy, 2009; Vol. 16, No. 3.

Gress F F. Endoscopic ultrasound-guided celiac plexus neurolysis. Gastroenterol Hepatol (N Y). 2007 Apr; 3(4):279-81