Joan M. Bathon, MD
Board Certifications:
Rheumatology, Internal Medicine
Expertise in:
Gout, Rheumatoid Arthritis, Spondylitis & Psoriatic Arthritis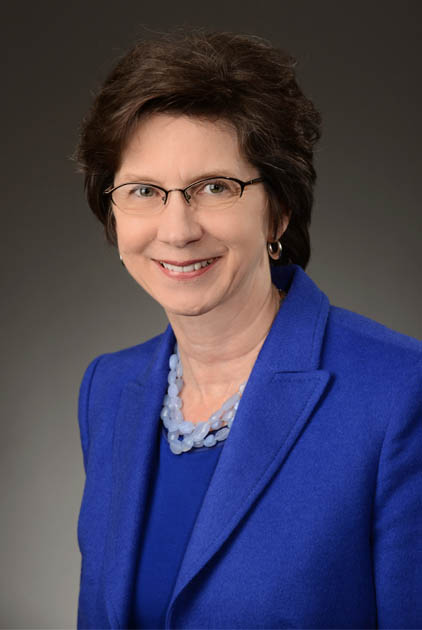 Schedule an Appointment
New and Existing Patients:
Connect Patient Portal
For existing patients, login to make an appointment, view documentation or contact your care provider.
Credentials & Experience
Board Certifications
Rheumatology
Internal Medicine
Clinical Expertise
Ankylosing Spondylitis
Inflammatory Arthritis
Pseudo-Gout
Psoriatic Arthritis
Specialties
Education & Training
University of Maryland School of Medicine
Internship: University of Maryland Medical Center
Residency: University of Maryland Medical Center
Fellowship: Johns Hopkins Hopital
About Joan Bathon
Dr. Bathon is the Director of the Division of Rheumatology at NewYork-Presbyterian Hospital/Columbia University Medical Center and Professor of Medicine at Columbia University College of Physicians and Surgeons. Previously, she was Deputy Director of the Division of Rheumatology and Director of the Arthritis Center at Johns Hopkins. Dr. Bathon is the Editor-in-Chief of the American College of Rheumatology journal, Arthritis and Rheumatism.
Administrative Positions
Director, Division of Rheumatology
Hospital Affiliations
NewYork-Presbyterian / Columbia University Irving Medical Center
Insurance Accepted
Aetna
EPO
HMO
Medicare Managed Care
NYP Employee Plan
NY Signature
POS
PPO
Signature Administrators
Student Health
AgeWell
Medicare Managed Care
Special Needs Plan
Capital District Physician Health Plan
Capital District Physician Health Plan
Cigna
EPO
Great West
HMO
POS
PPO
Empire Blue Cross Blue Shield
EPO
Medicare Managed Care
PPO
MVP Health Care
Child/Family Health Plus
Essential Plan
HMO
Medicaid Managed Care
UnitedHealthcare
Columbia University Employee Plan
HMO
Medicare Managed Care
POS
PPO
*Please contact the provider's office directly to verify that your particular insurance is accepted.
Contact & Locations
1
161 Fort Washington Avenue
Room 206
New York, New York 10032
Research
Dr. Bathon's career has focused on understanding the pathogenesis and functional consequences of inflammation in Rheumatoid Arthritis (RA). Her group is particularly interested in understanding the effects of chronic rheumatoid inflammation on the extra-articular clinical phenotype of RA, as manifested by accelerated atherosclerosis and myocardial dysfunction. They have taken a combined epidemiological/ translational approach to address these questions, by establishing and following two RA cohorts over a prolonged period of time, and by combining sensitive imaging techniques with biomarker studies and clinical outcome assessments. In these studies they have comprehensively phenotyped the vascular beds (coronary, carotid, peripheral) of RA patients compared to controls, and identified risk factors for atherosclerosis and its progression. Current work focuses on defining prevalence and risk factors associated with vascular (aortic) inflammation, as well as myocardial inflammation, using state-of-the-art cardiac PET/CT scanning. Dr. Bathon is the PI on a longstanding R01 and co-PI on a current U01, and PI on several foundation grants. In addition, she has been the PI or co-investigator on many pivotal RA clinical trials, both industry and NIH sponsored. Dr. Bathon has authored over 160 manuscripts and book chapters. She served as Editor-in-Chief of Arthritis and Rheumatology from 2010-15. She is a standing member of the NIH-NIAMS Arthritis Musculoskeletal and Skin Diseases Clinical Trial Review Committee (AMSCT) study section, and has served on a variety of other NIH and foundation grant review study sections and as chair or member of several NIH sponsored DSMBs. She was a member of the Board of Directors of the American College of Rheumatology (ACR), and she is a past member of the FDA Arthritis Advisory Committee.
Grants
IDENTIFICATION OF IMMUNOLOGICAL MECHANISMS TARGETING THE MYOCARDIUM IN RHEUMATOID ARTHRITIS (Private)

Jul 1 2019 - Jun 30 2022
EARLY IMMUNE EVENTS ASSOCIATED WITH VASCULAR INFLAMMATION IN RHEUMATOID ARTHRITIS (Private)

Aug 8 2018 - Aug 7 2020
BIOMARKERS CONSORTIUM TREATMENTS AGAINST RA AND EFFECT ON FDG PET-CT (TARGET BIOMARKER STUDY) (Private)

Sep 1 2017 - Aug 31 2018
INFLAMMATION AND CARDIOVASCULAR DISEASE IN RHEUMATOID ARTHRITIS (Federal Gov)

Jun 1 2017 - May 31 2018
PREDICTORS OF PROGRESSION OF ATHEROSCLEROSIS IN RA (Private)

Jul 1 2015 - Jun 30 2017
EVOLVING ADAPTIVE AND EFFECTOR MECHANISMS FROM PRE-RA THROUGH ESTABLISHED DISEASE (Federal Gov)

Jun 1 2016 - May 31 2017
INFLAMMATION AND CARDIOVASCULAR DISEASE IN RA (Federal Gov)

Sep 27 2003 - Nov 30 2016
TREATMENTS AGAINST RA AND EFFECT ON FDG PET/CT: THE TARGET TRIAL (Federal Gov)

Sep 28 2015 - Jun 30 2016
RHEUMATOID ARTHRITIS SYNOVIAL TISSUE NETWORK (REASON) (Federal Gov)

Sep 26 2014 - Aug 31 2015
EDITORIAL AGREEMENT WITH ACR TO SERVE AS EDITOR OF ARTHRITIS & RHEUMATISM (THE JOURNAL ) (Private)

Oct 1 2010 - Jun 30 2015
PATHWAYS AND BIOMARKERS OF MYOCARDIAL DYSFUNCTION IN RHEUMATOID ARTHRITIS (Private)

Jul 1 2013 - Jun 30 2015
TREAT TO TARGET TO REDUCE ATHEROSCLEROSIS IN RHEUMATOID ARTHRITIS (Federal Gov)

Apr 1 2013 - Mar 31 2015
BIOMARKERS OF ENHANCED CARDIOVASCULAR RISK IN RHEUMATOID ARTHRITIS (Private)

Oct 1 2010 - Jun 30 2014
THE OMERAC RA BIODAM STUDY: PROSPECTIVE VALIDATION OF SOLUBL E BIOMARKERS AS PREDICTORS OF SRUCTURAL DAMAGE IN RHEUMATOID (Private)

Nov 10 2011 - Oct 31 2013
RA-ASSOCIATED LUNG DISEASE: USING QUANTITATIVE (Private)

Oct 1 2010 - Jun 30 2013
MECHANISMS OF MYOCARDIAL DYSFUNCTION IN RHEUMATOID ARTHRITIS (Private)

Dec 1 2010 - Jun 30 2012