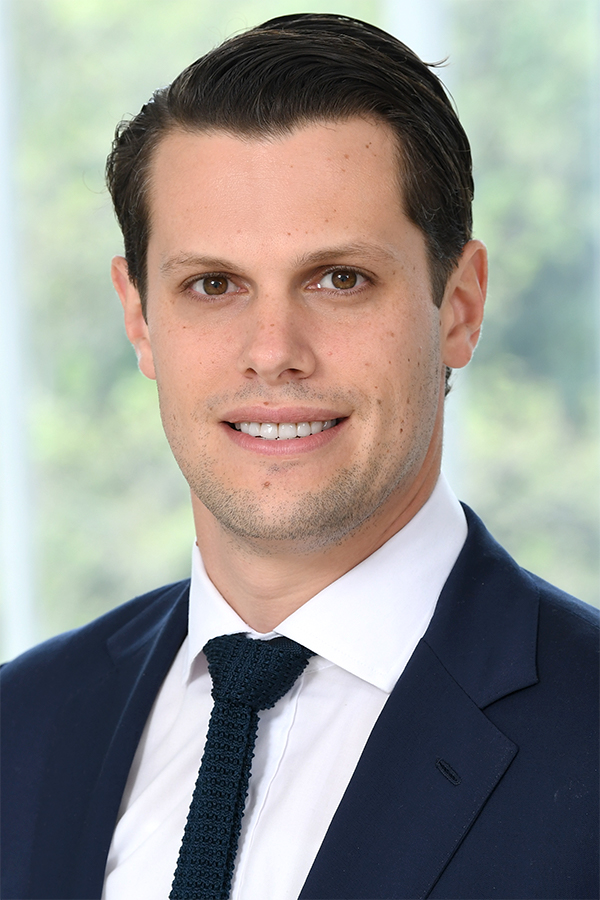 Schedule an Appointment
Connect Patient Portal
For existing patients, login to make an appointment, view documentation or contact your care provider.
Credentials & Experience
Clinical Expertise
Adult Scoliosis Surgery
Ankylosing Spondylitis
Artificial Disc Replacement
Cervical Spinal Disorders
Cervical Spinal Stenosis
Complex Spine Surgery
Degenerative Spine Disease
Disc Replacement
Herniated Cervical Disc
Herniated Disc
Juvenile Scoliosis
Kyphosis
Microdiscectomy
Minimally Invasive Spine Surgery
Neck/Cervical Spine Surgery
Pediatric Spine Deformities
Pediatric Spine Surgery
Reconstructive Spine Surgery
Scoliosis
Scoliosis Fusion
Spinal Fracture
Spinal Fusion
Spinal Stenosis
Spine Deformity
Spine Disorder
Spine Fractures
Spine Injury
Spine Surgery
Spine Trauma
Spondylolisthesis
Spondylosis
Specialties
Education & Training
2013 George Washington University School of Medicine
Residency: 2019 NewYork-Presbyterian/Columbia University Medical C
Fellowship: 2020 NewYork-Presbyterian/Columbia University Medical C
About Joseph Lombardi
Joseph Lombardi, MD, is an orthopedic spine surgeon specializing in the operative management of spinal disorders in adult and adolescent patients. His practice is focused on minimally invasive surgical treatments for both common and complex spinal conditions, including disc herniation, spinal stenosis, spondylolisthesis, and spinal deformity. Dr. Lombardi leverages the latest surgical technology – robotics, guided navigation, and advanced instrumentation – to provide patients with tailored surgical procedures, accelerated recovery times, and superior outcomes.
After receiving his undergraduate and medical degrees from The George Washington University in Washington, DC, Dr. Lombardi went on to complete his post-doctoral residency training in orthopedic surgery at Columbia University Irving Medical Center where he served as chief resident. Dr. Lombardi remained at Columbia and the NewYork-Presbyterian Och Spine Hospital for fellowship training in advanced adult and pediatric spine surgery.
In addition to his clinical practice, Dr. Lombardi is involved in training future surgeons, and is an active member of the academic orthopedic spine community. His research interests are focused on the application of new technologies to complex spinal conditions with the goal of improving patient outcomes. To date, Dr. Lombardi has published over 15 book chapters, authored over 30 peer-reviewed journal articles, and has received numerous academic awards, including: the Alpha Omega Alpha honors society, Julius S. Neviaser Award in Orthopedic Surgery, Harold M. Dick Award for Excellence in Orthopedic Surgery, and the Alexander Garcia Award for Excellence in Clinical Orthopedic Surgery. In his free time, Dr. Lombardi enjoys hiking, jogging, fishing and traveling
Contact & Locations
1
5141 Broadway
Floor 3 FW
New York, New York 10034
2
51 West 51st Street
Suite 370
New York, New York 10019