Kiran T. Thakur, MD
Not Accepting New Patients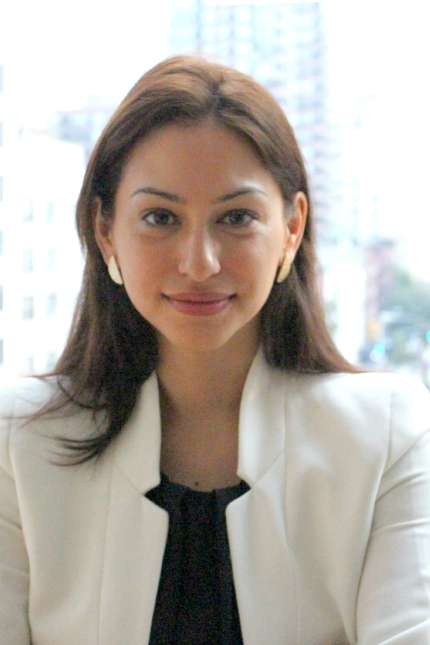 Appointments
For existing patients, login to make an appointment, view documentation or contact your care provider.
Credentials & Experience
Clinical Expertise
Hospitalist
Central Nervous System Infection
Global Health
Meningitis
Encephalitis
Tropical Diseases
HIV Related Diseases
Transplant Related Infections
Travel Related Infections
Transverse Myelitis
Neurosarcoid
Multiple Sclerosis
Specialties
Education & Training
MD, Tufts University School of Medicine
Internship: Osler Medical Service at Johns Hopkins Hospital
Residency: Brigham & Women's Hospital - Harvard Medical School
Fellowship: Johns Hopkins Hospital
About Kiran Thakur
Dr. Kiran Thakur cares for inpatients with neurological conditions at the New York-Presbyterian Hospital. She is an expert in neuroinfectious diseases and neuroimmunology, and works globally treating patients and performing clinical research.
Dr. Thakur completed post-doctoral fellowship training in neuroinfectious diseases and neuroimmunology at the Johns Hopkins Hospital. Her neurology residency training was at the Harvard Neurology Residency Program of Massachusetts General Hospital and the Brigham and Women's Hospital, where she served as chief resident. She completed internal medicine training in the Osler Housestaff training program at the Johns Hopkins Hospital.
Dr. Thakur's research focuses on clinical and translational studies in neuroinfectious diseases. She is involved in scientific and public health efforts around the Zika virus outbreak. Additionally, she serves as a consultant for the World Health Organization. Her clinical areas of expertise include neuroinfectious diseases, neuroimmunology, and community and global health. 
Academic Titles
Assistant Professor of Neurology
Hospital Affiliations
NewYork-Presbyterian/Columbia
Insurance Accepted
For billing questions, please call (212) 342-4432.
Aetna
EPO
HMO
Medicare Managed Care
NY Signature
POS
PPO
Signature Administrators
Student Health
Cigna
EPO
Great West
HMO
POS
PPO
Emblem/GHI
HMO
Medicare Managed Care
PPO
Emblem/HIP
ConnectiCare
EPO
Essential Plan
HMO
Medicaid Managed Care
Medicare Managed Care
POS
PPO
Select Care (Exchange)
Vytra
Empire Blue Cross Blue Shield
Blue Priority
EPO
HMO
Medicare (Mediblue)
NYP Employee Plan
Pathway (Exchange)
POS
PPO
Oxford Health Plans
Freedom
Liberty
Medicare Managed Care
UnitedHealthcare
Columbia University Employee Plan
Compass (Exchange)
EPO
Essential Plan
HMO
Medicaid (Community Plan)
Medicare Managed Care
POS
PPO
*Please contact the provider's office directly to verify that your particular insurance is accepted.
Research
Dr. Thakur is a co-investigator of the NIH-funded study evaluating the optimal antituberculosis medication regimen to improve tuberculous meningitis outcomes in children, and is the principal investigator of a study evaluating the feasability of an intervention to improve outcomes in survivors of cerebral malaria in Malawi, Africa. Dr. Thakur serves on the neurology collaborative science group of the AIDS clinical trials group. She is also co-president of the applied research group in neuroinfectious diseases of the World Federation of Neurology, and performs epidemiological studies with the World Health Organization. Dr. Thakur received her science of clinical investigation certification from the Johns Hopkins School of Public Health in 2014 and is currently receiving her Masters in Science in clinical trials through the London School of Tropical Medicine and Hygiene.
Research Interests
CNS infections
Tuberculous meningitis
Cerebral malaria
Global epidemiological studies on neurological diseases
Grants
FEASIBILITY OF AN INTERVENTION TO IMPROVE NEUROREHABILITATION IN PEDIATRIC SURVIVORS OF CEREBRAL MALARIA IN MALAWI (Private)

Sep 1 2015 - Aug 31 2017
GUILLAIN-BARRE SYNDROME IN THE CONTEXT OF ZIKA SYNDROME (Private)

May 15 2017 - Jun 30 2017
GUILLAIN-BARRE SYNDROME IN THE CONTEXT OF ZIKA SYNDROME (Private)

Jan 5 2017 - Feb 28 2017
INNOVATIVE PK/PD APPROACHES TO OPTIMIZE TBM TREATMENT IN CHILDREN (PATCH STUDY) (Federal Gov)

Jul 1 2015 - Jun 30 2016
SYSTEMATIC REVIEWS ON GUILLAIN-BARR SYNDROME (Private)

Mar 1 2016 - Mar 31 2016
ICD-11 CHAPTER ON DISEASES OF THE NERVOUS SYSTEMS (Private)

Aug 27 2015 - Dec 19 2015
Selected Publications
Savic RM, Ruslami R, Hibma JE, Hesseling A, Ramachandran G, Ganiem AR, Swaminathan S, McIlleron H, Gupta A, Thakur K, van Crevel R, Aarnoutse R, Dooley KE. Pediatric tuberculous meningitis: model-based approach to determining optimal doses of the anti-tuberculosis drugs rifampin and levofloxacin for children. Clin Pharmacol Ther. 2015 Aug 11.
Thakur KT, Lyons JL, Smith BR, Shinohara RT, Mateen FJ. Stroke in HIV-infected African Americans: a retrospective cohort study. J Neurovirol. 2015 Jul 9
Saylor D, Thakur K, Venkatesan A. Acute encephalitis in the immunocompromised individual. Curr Opin Infect Dis. 2015;28(4):330-6
Hardy SJ, Benavides DR, Thakur KT, Probasco JC, Pardo CA. A longitudinally extensive myelopathy in a patient with AIDS. Pract Neurol. 2015 Jun 2
Thakur KT, Mateyo K, Hachaambwa L, et al. Lumbar puncture refusal in sub-Saharan Africa: a call for further understanding and intervention. Neurology 2015;84(19):1988-90.
Thakur KT, Zunt J. Approach to the International Traveler with Neurological Symptoms. Future Neurology 2015. In press.
Thakur KT, McArthur JC, Venkatesan A. CNS Infections in 2014: guns, germs, and will. Lancet Neurology 2015;14(1):20-2.
Sutter R, Kaplan PW, Cervenka MC, Thakur KT, Asemota AO, Venkatesan A, Geocadin RG. Electroencephalography for diagnosis and prognosis of acute encephalitis. Clin Neurophysiol. 2014 Nov 15.
Lyons JL, Thakur KT, Lee R, et al. Utility of measuring (1,3) β-D-glucan in cerebrospinal fluid for the diagnosis of fungal central nervous system infection. J Clin Microbiol. 2014;53(1):319-22
Mikita K, Thakur K, Anstey N, et al. Quantification of Plasmodium Falciparum histidine-rich protein 2 in the cerebrospinal fluid from cerebral malaria patients. American Journal of Tropical Medicine and Hygiene 2014;91(3):486-92
Sweeney E, Thakur K, Lyons J, et al. Outcomes of IV-Tissue Plasminogen Activator for Acute Ischemic Stroke in HIV-Infected Adults. European Journal of Neurology 2014.
Nelson G, Fermo O, Thakur K, et al. Resolution of a fungal mycotic aneurysm after a contaminated steroid injection: a case report. BMC Research Notes 2014;7:327
Fugate JE, Lyons JL, Thakur KT, et al. Infectious causes of stroke-a review. Lancet Infectious Diseases 2014. S1473-3099(14);70755-8
Thakur K, Probasco JC, Hocker SE, et al. Ketogenic Diet for Adults in Super-Refractory Status Epilepticus. Neurology 2014;82(8):665-70
Berkowitz A, Thakur K. Acute Inflammatory Demyelinating Polyradiculoneuropathy Following Malaria: Case Report and Review of the Literature. Journal of Clinical Neurosciences 2014;21(4):704-6.
Kirsch H, Thakur K, Birbeck G. Central Nervous System infections in returning travelers. Current Infectious Disease Reports 2013.15(6):600-11
Litvintseva AP, Lindsley MD, Gade L, Smith R, Chiller T, Lyons JL, Thakur KT, Zhang SX, Grgurich DE, Kerkering TM, Brandt ME, Park BJ. Utility of (1-3)-β-D-glucan testing for diagnostics and monitoring response to treatment during the multistate outbreak of fungal meningitis and other infections. Clinical Infectious Diseases 2013;58(5):622-30
Thakur K, Motta M, Asemota A, et al. Predictors of Outcome in Acute Encephalitis. Neurology 2013;81(9):793-800
Maynard BF, Bass C, Katanski C, Thakur K, Manoogian B, Leader M, Nichols R. Structure-Activity Relationships of FMRF-NH2 Peptides Demonstrate A Role for the Conserved C Terminus and Unique N-Terminal Extension in Modulating Cardiac Contractility. PLoS One 2013;8(9):e75502
Lyons J, Roos K, Marr K, Neumann H, Trivedi J, Kimbrough D, Steiner L, Thakur K, Harrison D, and Zhang S. Cerebrospinal fluid (1,3) β-D-glucan detection as an aid to diagnose iatrogenic fungal meningitis. J Clin Microbiol. 2013;51(4):1285-7
Thakur K, Westover BM. Cerebral infarction due to smoker's polycythemia. BMJ Case Rep. 2011
Thakur K, Zunt J. Neurologic parasitic infections in immigrants and travelers. Semin Neuro. 2011;31(3):231-44
Thakur K, Ropper A. Transient global amnesia during a professional cello concert. J. Clin Neurosci. 2011;18(9):1260-1
Ropper A, Thakur K. Thoracoabdominal paralysis after walking in the brush. J Clin. Neurosci. 2010;17(12):1541, 1608
Franceschini MA, Radhakrishnan H, Thakur K, et al. The effect of different anesthetics on neurovascular coupling. Neuroimage 2010;51(4):1367-77
Ho D, Thakur K, Gorson K, et al. Influence of critical illness on axonal loss in Guillain-Barré syndrome. Muscle Nerve 2009;39(1):10-5
Mispelon M, Thakur K, Chinn L, et al. A nonpeptide provides insight into mechanisms that regulate Drosophila melanogaster heart contraction. Peptides 2003;24(10):1599-605
Book chapters/non-peer reviewed articles:
Thakur K. Re-emergence of measles in the United States: A warning to neurologists. World Neurology 2014.
Thakur K, Lawal T, Zunt J. Poliomyelitis. Medlink neurology 2015. In press.
Mallum C, Thakur K, Zunt J. Neurological complications of hepatitis viruses. Medlink neurology 2015. In press.
Nwazor E, Thakur K, Zunt J. Neuroschistosomiasis. Medlink neurology 2015. In press.
Thakur K, Sacktor N, Britton CB, Koppel BS. Human Immunodeficiency Virus (HIV) and Acquired Immunodeficiency Syndrome (AIDS). Merritts Neurology 2014. In press.
Thakur K. Malaria. Neurobiology of Disease 2014. In press.
Lyons J, Tovar-y-Romo L, Thakur K, McArthur J, Haughey N. Neurobiology of Central Nervous System HIV infection. Neurobiology of Brain Disease 2014.
Creutzfeldt C, Thakur K, Zunt JR, HIV Clinical Manual: Headache in HIV. www.antimicrobe.com 2012