Lisa B. Dixon, MD, MPH
Expertise in:
Depression, Psychotic Disorders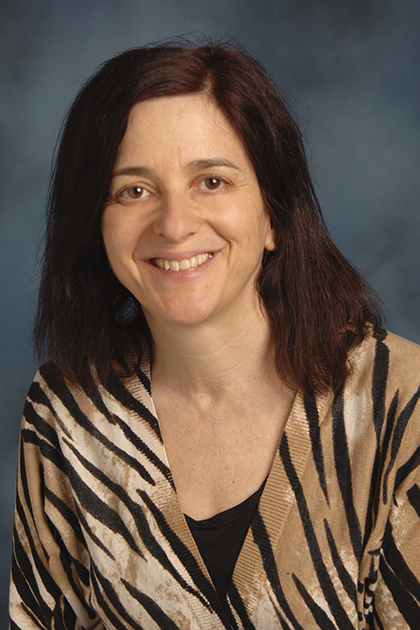 Appointments
For existing patients, login to make an appointment, view documentation or contact your care provider.
Credentials & Experience
Clinical Expertise
Bipolar Disorder
Mood Disorders
Obsessive Compulsive Disorder (OCD)
Psychopharmacology
Specialties
Education & Training
Cornell University Medical College, NY
Residency: NewYork-Presbyterian Hospital/Weill Cornell Medical Center
Fellowship: Maryland Psychiatric Research Center
About Lisa Dixon
Lisa Dixon, M.D., M.P.H. is a Professor of Psychiatry at the Columbia University Medical Center and the director of the Division of Behavioral Health Services and Policy Research within the Department of Psychiatry. She also directs the Center for Practice Innovations (CPI) at the New York State Psychiatric Institute.
Dr. Dixon is an internationally recognized health services researcher with over 25 years of continuous funding from the National Institute of Mental Health and the VA. As CPI director, she oversees activities for the New York State Office of Mental Health in implementing evidenced based practices for persons diagnosed with serious mental illness. She is leading the innovative program, OnTrackNY, a statewide initiative designed to improve outcomes and reduce disability for the population of individuals experiencing their first episode of psychosis.
Dr. Dixon's grants have focused on improving the quality of care for individuals with serious mental disorders with a particular emphasis on services that include families, reducing the negative impact of co-occurring addictions and medical problems, and improving treatment engagement and adherence. Dr. Dixon's work has joined individuals engaged in self-help, outpatient psychiatric care, as well as clinicians and policy makers in collaborative research endeavors. Dr. Dixon assumed the role of editor in chief of the journal, Psychiatric Services in January, 2017. She has published more than 250 articles in peer-reviewed journals and has received numerous awards including the 2009 American Psychiatric Association Health Services Senior Scholar Award and the Wayne Fenton Award for Exceptional Clinical Care. In 2014, the National Alliance on Mental Illness (NAMI) Metro NYC recognized her with the Adele Anshien Volunteer of the Year Award, and NAMI national recognized her with its annual Scientific Research Award. In 2016, the Mental Health Section of the American Public Health Association recognized her work with the Carl A. Taube Award.
Academic Titles
Professor of Psychiatry at CUMC
Administrative Positions
Director, Division of Behavioral Health Services and Policy Research
Hospital Affiliations
NewYork-Presbyterian / Columbia University Irving Medical Center
Insurance Accepted
Aetna
EPO
HMO
Medicare Managed Care
NYP Employee Plan
NY Signature
POS
PPO
Signature Administrators
Student Health
UnitedHealthcare
Behavioral Health
Behavioral Health Columbia University Employee Plan
*Please contact the provider's office directly to verify that your particular insurance is accepted.
Contact & Locations
1
1051 Riverside Drive
Room 2702
New York, New York 10032
2
51 West 51st Street
Suite 340
New York, New York 10019
Research
Dr. Dixon's research focuses on improving the quality of care for individuals diagnosed with serious mental illnesses.
Grants
AN INFORMATION TECHNOLOGY APPROACH TO IMPLEMENTING DEPRESSION TREATMENT IN CARDIAC PATIENTS: IHEART TRIAL (Federal Gov)

Apr 1 2018 - Mar 31 2023
MENTAL DISORDERS PREVALENCE STUDY (Federal Gov)

Oct 10 2019 - Sep 29 2022
EARLY INTERVENTION MENTAL HEALTH DEMONSTRATION STUDY (Federal Gov)

Aug 29 2016 - Aug 28 2022
THE NEUROBIOLOGY OF VIOLENCE IN A PSYCHOSIS RISK COHORT (Federal Gov)

Sep 1 2017 - May 31 2022
OPTIMIZING AND PERSONALIZING INTERVENTIONS FOR SCHIZOPHRENIA ACROSS THE LIFESPAN (OPAL) (Federal Gov)

Apr 1 2018 - Dec 31 2021
DEVELOPING CLINICAL TRANSLATIONAL TOOLS TO COMMUNICATE GENETIC RISK TO INDIVIDUALS WHO ARE AT CLINICAL HIGH RISK FOR PSYCHOSIS (Federal Gov)

Aug 13 2019 - Jul 31 2021
ZERO SUICIDE IMPLEMENTATION AND EVALUATION IN OUTPATIENT MENTAL HEALTH CLINICS (Federal Gov)

Sep 15 2016 - Jun 30 2021
ADDRESSING PSYCHIATRIST WORKFORCE SHORTAGES IN THE U.S. WITH PSYCHIATRIC ADVANCED PRACTICE REGISTERED NURSES (Federal Gov)

Sep 5 2017 - Jun 30 2021
VISN 5 MIRECC (Federal Gov)

Oct 1 2016 - Sep 30 2020
A TRIAL OF OPENING DOORS TO RECOVERY FOR PERSONS WITH SERIOUS MENTAL ILLNESSES (Federal Gov)

Dec 5 2016 - May 31 2020
HOSPITAL DISCHARGE PLANNING AND TRANSITION TO OUTPATIENT PSYCHIATRIC CARE (Federal Gov)

Jul 1 2016 - Apr 30 2020
ONTRACKCHILE FOR FIRST EPISODE PSYCHOSIS (Federal Gov)

Aug 7 2018 - Jun 30 2019
A TRIAL OF (Federal Gov)

Dec 5 2016 - May 31 2019
TRANSLATIONAL RESEARCH TO INCREASE SERVICE ACCESS FOR NYS JUVENILE PROBATIONERS (Federal Gov)

Jul 1 2013 - Jun 30 2018
TRANSLATIONAL RESEARCH TO INCREASE SERVICE ACCESS FOR NYS JUVENILE PROBATIONERS (Federal Gov)

Jul 1 2013 - Jun 30 2018
COMPARATIVE EFFECTIVENESS OF ADAPTIVE PHARMACOTHERAPY STRATEGIES FOR SCHIZOPHRENIA (Private)

Jul 1 2015 - Jun 30 2018
FAMILY PSYCHOEDUCATION FOR ADULTS WITH PSYCHOTIC DISORDERS IN TANZANIA (STUDY) (Federal Gov)

May 15 2017 - Feb 28 2018
VISN 3 MIRECC (Federal Gov)

Aug 1 2016 - Jul 31 2017
LIFE IS PRECIOUS: FIDELITY AND TRAINING DEVELOPMENT (Private)

Mar 1 2016 - Feb 28 2017
IPA FOR LISA DIXON - VISN 5 MIRECC (Federal Gov)

Oct 1 2012 - Sep 30 2015
SELF-DIRECTED CARE: TRANSFORMATION TRANSFER INITIATIVE (Federal Gov)

Feb 23 2014 - Sep 1 2014
HEART TO HAART: SMARTPHONE INTERVENTION TO IMPROVE HAART ADHERENCE FOR DRUG USERS (Federal Gov)

Apr 1 2012 - Jul 31 2014
A SMARTPHONE INTERVENTION TO IMPROVE ADHERENCE TO ANTIPSYCHOTIC MEDICATIONS (Federal Gov)

Apr 1 2012 - Jul 31 2014
IPA FOR LISA DIXON - VISN 3 MIRECC (Federal Gov)

Jul 1 2012 - Jun 30 2014
RECOVERY AFTER AN INITIAL SCHIZOPHRENIC EPISODE (RAISE) (Federal Gov)

Jul 13 2009 - Dec 31 2013
ESTIMATING MENTAL HEALTH EXPENDITURES USING NATIONAL HOUSEHOLD DATA (Federal Gov)

Apr 1 2012 - Aug 31 2013