Loren M. Gianini, PhD
Expertise in:
Psychology, Eating Disorders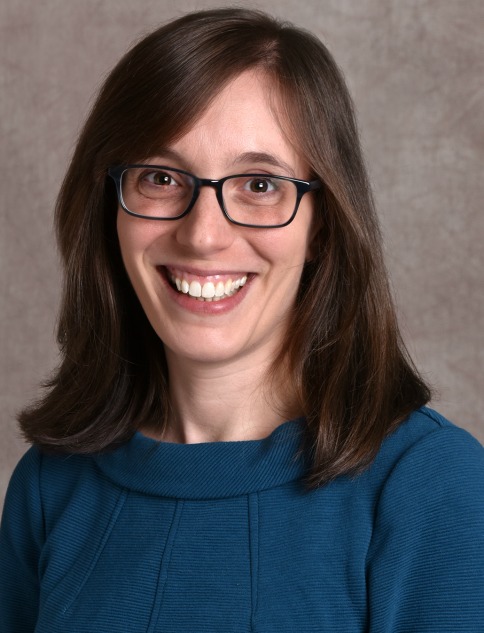 Appointments
For existing patients, login to make an appointment, view documentation or contact your care provider.
Credentials & Experience
Clinical Expertise
Psychology
Eating Disorders
Depression
Bulimia
Adult Psychotherapy
Cognitive Behavioral Therapy
Psychology
Anorexia
Social Anxiety Disorder
Generalized Anxiety Disorder
Anxiety
Eating Disorder
Psychotherapy
Specialties
Education & Training
PhD, University of New Mexico
About Loren Gianini
Dr. Gianini is an Assistant Professor of Medical Psychology in Psychiatry at the Columbia University Medical Center and a researcher at the Columbia Center for Eating Disorders at the New York State Psychiatric Institute. Dr. Gianini received a B.A. from Wesleyan University and her Ph.D. in clinical psychology from the University of New Mexico. Dr. Gianini completed postdoctoral fellowships at the Yale University Medical School and Columbia University Medical Center before joining the Columbia faculty.
Dr. Gianini's research interests include the study of individuals with eating disorders. Most recently she has received an Irving Institute/Clinical Trials Office Pilot Award from the National Center for Advancing Translational Sciences, National Institutes of Health for her study entitled "Cognitive Neuroscience of Weight Loss Maintenance."
Academic Titles
Assistant Professor of Medical Psychology (in Psychiatry) at CUMC
Committee/Societies/Council Memberships
Academy for Eating Disorders (member)
Association for Behavioral and Cognitive Therapies (member)
Hospital Affiliations
NewYork-Presbyterian/Columbia
Insurance Accepted
For billing questions, please call (212) 305-2600.
UnitedHealthcare
Behavioral Health Columbia University Employee Plan
*Please contact the provider's office directly to verify that your particular insurance is accepted.
Contact & Locations
1
710 West 168th Street
New York, New York 10032
Research
Selected Publications
Gianini, L., Klein, D., Call, C., Mayer, L., Foltin, R.W., Walsh, B.T., Wang, Y., Wu, P., & Attia, E. (2016). The reinforcing effect of exercise in anorexia nervosa: Clinical correlates and relationship to outcome. Eating Disorders: Journal of Treatment and Prevention, 24(5), 412-423.
Gianini, L.,  Klein, D., Call, C., Walsh, B.T., Wang, Y., Wu, P., & Attia, E. (2016). Physical activity and post-treatment weight trajectory in anorexia nervosa. International Journal of Eating Disorders, 49(5), 482-489.
Gianini, L., Liu, Y., Wang, Y., Attia, E., Walsh, B.T., & Steinglass, J. (2015). Abnormal eating behavior in video-recorded meals in anorexia nervosa. Eating Behaviors, 19, 28-32.
Sonneville, K., Grilo, C., Richmond, T., Thurston, I., Jernigan, M., Gianini, L., Field, A. (2015). Prospective association between overvaluation of weight and binge eating among overweight adolescent girls. Journal of Adolescent Health, 56(1), 25-29.
Gianini, L., White, M., & Masheb, R. (2013). Eating pathology, emotion regulation, and emotional overeating in obese adults with binge eating disorder.  Eating Behaviors, 14, 309-313.