Paul J. Gaglio, MD, FACP
Board Certifications:
Transplant Hepatology, Gastroenterology, Internal Medicine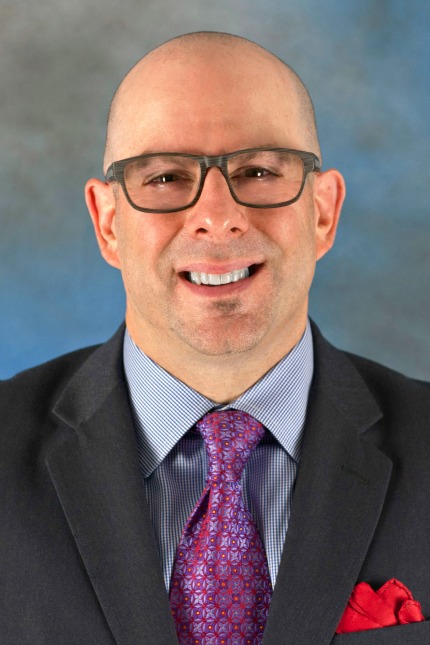 Appointments
Phone Appointments
New and Existing Patients:
For existing patients, login to make an appointment, view documentation or contact your care provider.
Credentials & Experience
Board Certifications
Transplant Hepatology
Gastroenterology
Internal Medicine
Clinical Expertise
Hepatology
Liver Disease
Viral Hepatitis
Transplant Hepatology
Liver Transplant
Cirrhosis
Fatty Liver
Portal Hypertension
Specialties
Education & Training
UMDNJ - New Jersey School of Medicine
Internship: Mount Sinai Hospital
Residency: Mount Sinai Hospital
Fellowship: UMDNJ New Jersey Medical School
Honors & Awards
Phi Beta Kappa 1984
Alpha Omega Alpha 1988
Fellow American College of Physicians 2001
Fellow American Gastroenterological Association 2008
Fellow American Association for the Study of Liver Disease 2014
"Best Doctors® in America" 2009-2015
Castle Connolly Top Doctors; New York Metro Area 2012-2015
Physician of the Year, New York Chapter, American Liver Foundation 2011
About Paul Gaglio
Paul J. Gaglio, MD FACP, AGAF, FAASLD is the newly appointed director of Hepatology Outreach at NY-Presbyterian Hospital, Columbia University Medical Center. He is the former medical director of Adult Liver Transplantation at The Montefiore Medical Center. Dr Gaglio received his bachelor's in Biology/Physiology from Rutgers College in New Brunswick, NJ, and his M.D. from UMDNJ-New Jersey Medical School. He completed an internship and residency at Mount Sinai Medical Center in New York City, and a digestive disease/liver transplantation fellowship at New Jersey Medical School. Dr. Gaglio has published multiple manuscripts, book chapters, and abstracts, and has participated in numerous research trials related to the therapy of hepatitis B and C, liver transplantation, and treatment of liver failure. Dr. Gaglio has lectured nationally and internationally on these topics. He is a Fellow of the American College of Physicians, the American Gastroenterological Association, and the American Association for the Study of Liver Diseases. His research interests include treatment of hepatitis B and C, the natural history of hepatitis C in liver transplant recipients, and non alcoholic fatty liver disease.
Academic Titles
Professor of Medicine (in Surgery) at CUMC
Administrative Positions
Director, Hepatology Outreach
Committee/Societies/Council Memberships
American Association for the Study of Liver Disease
European Association for the Study of the Liver
American Society of Transplantation
American Liver Foundation
American Gastroenterology Association
International Liver Transplantation Society
International Hepatitis Society
American College of Physicians
Hospital Affiliations
NewYork-Presbyterian/Columbia
Insurance Accepted
For billing questions, please call (212) 305-8582.
Aetna
EPO
HMO
Medicare Managed Care
NY Signature
NYP Employee Plan
POS
PPO
Signature Administrators
Student Health
Affinity
Essential Plan
Medicaid Managed Care
Cigna
EPO
Great West
HMO
POS
PPO
Emblem/GHI
Medicare Managed Care
PPO
Emblem/HIP
ConnectiCare
EPO
Essential Plan
HMO
Medicaid Managed Care
Medicare Managed Care
POS
PPO
Select Care (Exchange)
Vytra
Empire Blue Cross Blue Shield
Blue Access (Exchange)
EPO
Gatekeeper (Exchange)
HMO
Medicare Managed Care
Pathway (Exchange)
POS
PPO
Empire Blue Cross Blue Shield HealthPlus
Child/Family Health Plus
Essential Plan
Medicaid Managed Care
Fidelis Care
Child/Family Health Plus
Medicaid Managed Care
Medicare Managed Care
Healthfirst
Child/Family Health Plus
Leaf (Exchange)
Medicaid Managed Care
Medicare Managed Care
MVP Health Care
MVP Health Care-Hudson Health Plan
Oxford Health Plans
Freedom
Liberty
Medicare Managed Care
UnitedHealthcare
Columbia University Employee Plan
Compass (Exchange)
Essential Plan
HMO
Medicaid (Community Plan)
Medicare Managed Care
POS
PPO
VNSNY CHOICE
Medicare Managed Care
SelectHealth
WellCare
Medicaid Managed Care
Medicare Managed Care
*Please contact the provider's office directly to verify that your particular insurance is accepted.
Contact & Locations
1
622 West 168th Street
New York, New York 10032
2
685 White Plains Road
Eastchester, New York 10709
3
26 Indian Rock
Suite 302
Suffern, New York 10901
Research
Selected Publications
• Krane NK, Gaglio PJ Viral Hepatitis as a cause of Renal Disease S Med Journal 1999;92:353-360
• Gaglio PJ, Dash S, Liu HJ, Cheng S, Dunne B, Baskin G, Bohm R, Blanchard J. Partial hepatectomy and laparoscopic-guided liver biopsy in rhesus macaques (Macaca mulatta): novel approach for study of liver regeneration. Comparative Medicine 2000;50:363-368
• Gaglio PJ, Baskin G, Raterree M, Blanchard J, Cheng S, Dunne B, Liu H, Dash S, Theise N, LaBrecque D. Liver Regeneration Investigated in a non-human primate model J Hepatol. 2002;37:625-32.
• Gaglio PJ, Malireddy S, Levitt BS, Russo MW, Lapointe-Rudow D, Kinkhabwala M , Lefkowitch J, Emond JC, and Brown RS., Jr. Increased Risk of Cholestatic Hepatitis C in Recipients of Grafts from Living versus Cadaveric Donors Liver Transpl. 2003;9:1028-35.
• Gaglio PJ, Brown RS, Scope of Worldwide Hepatitis C Problem Liver Transpl 2003;9:S10-13
• Gaglio PJ, Rodriguez-Torres M, Herring R, Anand B, Box T, Rabinovitz M, Brown RS; Infergen Study Group. Racial differences in response rates to consensus interferon in HCV infected patients naive to previous therapy. J Clin Gastroenterol. 2004;38:599-604.
• Gaglio PJ, Brown RS. Who should treat the liver transplant patients? The transplant physician, the hepatologist, or the gastroenterologist? Viewpoint: A specialized Transplant Hepatologist provides optimal management of Liver Transplant Patients. J of Hepatology 2006;44:655-657
• Gaglio, PJ Richard Sterling, Eric Daniels, Ellen Tedaldi Hepatitis B-HIV Co-infection: Results of a Survey on Treatment Practices and Recommendations for Therapy Clin Infect Dis. 2007;45:618-23
• Gaglio PJ, Singh S, Degertekin B, Ishitani M, Hussain M, Perrillo R, Lok AS, and the NIH HBV OLT Study Group Impact of the HBV Genotype on Pre- and Post- Liver Transplantation Outcomes Liver Transpl. 2008;14:1420-7.
• Verna EC, De Martin E, Burra P, Neri D, Gaglio PJ, Emond JC, Brown Jr R The Impact of Hepatitis C and Biliary Complications on Patient and Graft Survival Following Liver Transplantation. Am J Transplant. 2009;6:1398-1405
• Feuerstadt P, Bunim AL, Garcia H, Karlitz JJ, Massoumi H, Thosani AJ, Pellecchia A, Wolkoff AW, Gaglio PJ, Reinus JF .Effectiveness of hepatitis C treatment with pegylated interferon and ribavirin in urban minority patients. Hepatology. 2010;51:1137-1143.
• Gaglio PJ, Moss N, McGaw C, Reinus J Direct Acting Antiviral Therapy for Hepatitis C; Attitudes Regarding Future Use. Dig Dis Sci. 2011;56:1509-15.
• Gaglio PJ, Marfo K, Chiodo J. Hyponatremia in Cirrhosis and End Stage Liver Disease; Treatment with the Vasopressin V2 Receptor Antagonist Tolvaptan: Dig Dis Sci. 2012 Nov;57(11):2774-8
• Kinkhabwala M, Lindower J, Principe AL, Reinus J, Gaglio PJ. Expedited Liver Allocation in the US: A Critical Analysis. Liver Transplantation 2013;19(10):1159-65
Books, Chapters in Books, Review Articles
• Gaglio PJ and Steinberg SM: Management of acute liver failure. In Sepsis and Multiple OrganDysfunction, Ed. By Deitch, Vincent and Windsor. Harcourt Publishers, London pp. 410-419, 2002.
• Gaglio PJ, Aron J, and Brown RS. Fulminant Hepatic Failure in "Hepatology, A Practical Approach" Editors Al Knawy, Shiffman, and Weisner. Elsevier, NY pg 315-330, 2004
• Gaglio PJ, Brown RS Jr. Complications of Liver Transplantation. in "Zakim and Boyer's Hepatology, a Textbook of Liver Disease". 5th Edition. Editors Boyer, Wright, Manns. Saunders, Philadelphia, PA pg 961-974, 2006
• Gaglio, PJ, Brown RS, Scott Cotler. Medical Care of the Liver Transplant Recipient. Up to Date 2010-2015
• Fink S, Gaglio PJ: Hepatitis C in Liver Transplant Patients Current Hepatitis Reports 2008;7:81-87
• Gaglio PJ, Treatment of chronic hepatitis C in a slow responder: a case for extended therapy Nature Reviews Gastroenterology and Hepatology 2009;6:372-375
• Gaglio PJ Jr, Gaglio PJ Sr Complications in patients with alcohol-associated liver disease who undergo liver transplantation. Clin Liver Dis. 2012 Nov;16(4):865-75
• Chacko KR, Gaglio PJ. Meet the Classes of Directly Acting Antiviral Agents: Strengths and Weaknesses.Clin Liver Dis. 2015 Nov;19(4):605-17
• Gaglio PJ, Guest Editor: Fatty Liver Disease: Clinics in Liver Disease. In preparation Aug 2015
• Kalia H, Gaglio PJ: The Prevalence and Pathobiology of NAFLD in Patients of Different Races/Ethnicities: Clinics In Liver Disease, in press 3/2016