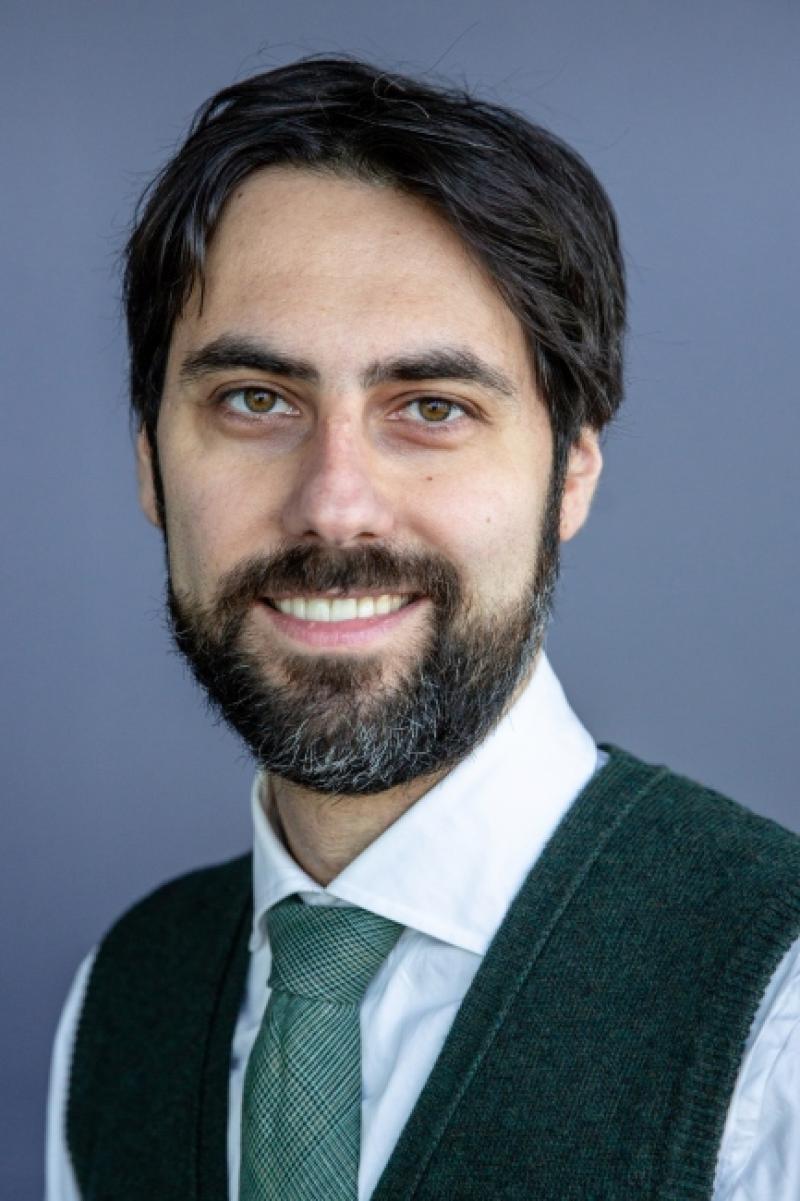 Overview
Areas of Expertise / Conditions Treated
Anxiety Disorder
General Psychiatry
Mood Disorders
Psychiatry
Psychoanalysis
Psychopharmacology
Psychotherapy
Psychotic Disorders
Academic Appointments
Assistant Professor of Psychiatry at CUMC
Hospital Affiliations
NewYork-Presbyterian / Columbia University Irving Medical Center
Schedule an Appointment
Connect Patient Portal
For existing patients, login to make an appointment, view documentation or contact your care provider.
Insurance Accepted
For billing questions, please call (212) 305-2600.
Aetna
Aetna Signature Administrators
EPO
HMO
Medicare Managed Care
NYP Employee Plan
NY Signature
POS
PPO
Student Health
Affinity Health Plan
Beacon Health - Behavioral Health
AgeWell
Medicare Managed Care
Special Needs
Amida Care
Beacon Health - Behavioral Health
Capital District Physician Health Plan
Capital District Physician Health Plan
Empire Blue Cross/Blue Shield
EPO
Medicare Managed Care
PPO
United Health Care
Behavioral Health (Columbia University Employee Plan)
*Please contact the provider's office directly to verify that your particular insurance is accepted.
Credentials & Experience
Education & Training
Vita Salute San Rafaelle School of Medicine
Residency: Mount Sinai Medical Center
Honors & Awards
2016 -Frieda S. Plotkin Prize for Excellence in Psychotherapy, Department of Psychiatry, Icahn School of Medicine at Mount Sinai
Research
Selected Publications
1. Jia M, Travaglia A, Pollonini G, Fedele G, Alberini CM. Developmental changes in plasticity, synaptic, glia, and connectivity protein levels in rat medial prefrontal cortex. Learn Mem. 2018 Sep 17;25(10):533-543
2. Martin NE, Gerke T, Sinnott JA, Stack EC, Andren O, Andersson SO, Johansson JE, Fiorentino M, Finn S, Fedele G, Stampfer M, Kantoff PW, Mucci LA, Loda M. Measuring PI3K Activation: Clinicopathologic, Immunohistochemical, and RNA Expression Analysis in Prostate Cancer. Mol Cancer Res. 2015 Oct;13(10):1431-40
3. Braun IM, Rao SR, Meyer F, Fedele G. Patterns of psychiatric medication use among nationally representative long-term cancer survivors and controls. Cancer. 2015 Jan 1;121(1):132-8. Featured article on the cover of the issue, accompanied by editorial.
4. Zadra G, Photopoulos C, Tyekucheva S, Heidari P, Weng QP, Fedele G, Liu H, Scaglia N, Priolo C, Sicinska E, Mahmood U, Signoretti S, Birnberg N, Loda M. A novel direct activator of AMPK inhibits prostate cancer growth by blocking lipogenesis. EMBO Mol Med. 2014 Apr 1;6(4):519-38
5. Nardella C, Lunardi A, Fedele G, Clohessy JG, Alimonti A, Kozma SC, Thomas G, Loda M, Pandolfi PP. Differential Expression of S6K2 Dictates Tissue-Specific Requirement for S6K1 in Mediating Aberrant mTORC1 Signaling and Tumorigenesis. Cancer Res. 2011 May 15;71(10):3669-75
6. Nguyen PL, Ma J, Chavarro JE, Freedman ML, Lis R, Fedele G, Fiore C, Qiu W, Fiorentino M, Finn S, Penney KL, Eisenstein A, Schumacher FR, Mucci LA, Stampfer MJ, Giovannucci E, Loda M. Fatty Acid Synthase Polymorphisms, Tumor Expression, Body Mass Index, Prostate Cancer Risk, and Survival. J Clin Oncol. 2010 Sep 1; 28(25):3958-64.
7. Vaira V*, Fedele G*, Pyne S, Fasoli E, Zadra G, Bailey D, Snyder E, Faversani A, Coggi G, Flavin R, Bosari S, Loda M. *Equal contribution. Preclinical model of organotypic culture for pharmacodynamic profiling of human tumors. Proc Natl Acad Sci U S A. 2010 May 4;107(18):8352-6.
8. Poliseno L, Salmena L, Riccardi L, Fornari A, Song MS, Hobbs RM, Sportoletti P, Varmeh S, Egia A, Fedele G, Rameh L, Loda M, Pandolfi PP. Identification of the miR-106b~25 microRNA cluster as a proto-oncogenic PTEN-targeting intron that cooperates with its host gene MCM7 in transformation. Sci Signal. 2010 Apr 13;3(117):ra29.
9. Min J, Zaslavsky A, Fedele G, McLaughlin SK, Reczek EE, De Raedt T, Guney I, Strochlic DE, Macconaill LE, Beroukhim R, Bronson RT, Ryeom S, Hahn WC, Loda M, Cichowski K. An oncogene-tumor suppressor cascade drives metastatic prostate cancer by coordinately activating Ras and nuclear factor-kappaB.Nat Med. 2010 Mar;16(3):286-94.
10. Marchesi F, Piemonti L, Fedele G, Destro A, Roncalli M, Albarello L, Doglioni C, Anselmo A, Doni A, Bianchi P, Laghi L, Malesci A, Cervo L, Malosio M, Reni M, Zerbi A, Di Carlo V, Mantovani A, Allavena P. The chemokine receptor CX3CR1 is involved in the neural tropism and malignant behavior of pancreatic ductal adenocarcinoma.Cancer Res. 2008 Nov 1;68(21):9060-9.
11. Fiorentino M, Zadra G, Palescandolo E, Fedele G, Bailey D, Fiore C, Nguyen PL, Migita T, Zamponi R, Di Vizio D, Priolo C, Sharma C, Xie W, Hemler ME, Mucci L, Giovannucci E, Finn S, Loda M. Overexpression of fatty acid synthase is associated with palmitoylation of Wnt1 and cytoplasmic stabilization of beta-catenin in prostate cancer. Lab Invest. 2008 Dec;88(12):1340-8.
12.Majumder PK, Grisanzio C, O'Connell F, Barry M, Brito JM, Xu Q, Guney I, Berger R, Herman P, Bikoff R, Fedele G, Baek WK, Wang S, Ellwood-Yen K, Wu H, Sawyers CL, Signoretti S, Hahn WC, Loda M, Sellers WR. A prostatic intraepithelial neoplasia-dependent p27 Kip1 checkpoint induces senescence and inhibits cell proliferation and cancer progression. Cancer Cell. 2008 Aug 12;14(2):146-55