Ronald J. Wapner, MD
Board Certifications:
Clinical Genetics (MD), Maternal-Fetal Medicine, Obstetrics and Gynecology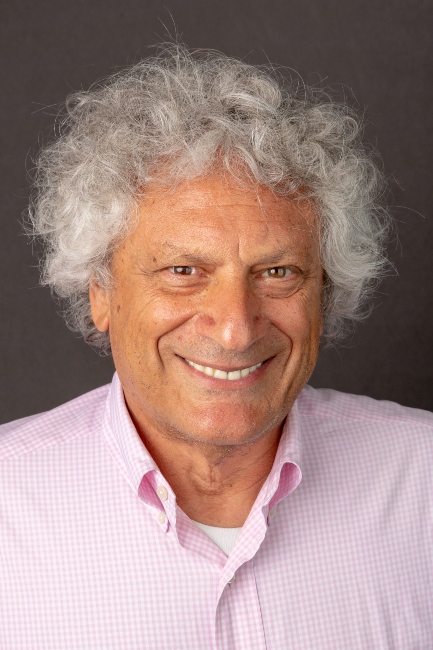 Appointments
Phone Appointments
New and Existing Patients:
For existing patients, login to make an appointment, view documentation or contact your care provider.
Credentials & Experience
Board Certifications
Clinical Genetics (MD)
Maternal-Fetal Medicine
Obstetrics and Gynecology
Clinical Expertise
Fetal Assessment
Consultation
Education & Training
Jefferson Medical College
Residency: Thomas Jefferson University Hospital
Fellowship: Thomas Jefferson University Hospital
Honors & Awards
The Dru Carlson Award for Best Research in Genetics and Ultrasound, Society of Maternal Fetal Medicine 2012
About Ronald Wapner
Wapner was a Professor of Obstetrics and Gynecology at Drexel University College of Medicine. Prior to Drexel, he taught at Thomas Jefferson University for 22 years where he also served as the Director of Maternal Fetal Medicine. Dr. Wapner is a nationally known clinician specializing in first trimester screening and invasive procedures, such as Chorionic Villi Sampling (CVS), Percutaneous umbilical cord blood sampling (PUBS) and amniocentesis. He was instrumental in developing CVS and multi-fetal reduction procedures. He has also authored or co-authored over 120 publications.
Academic Titles
Professor of Obstetrics & Gynecology at CUMC
Hospital Affiliations
NewYork-Presbyterian/Columbia
Insurance Accepted
Aetna
EPO
HMO
Medicare
NY Signature
POS
PPO
Signature Administrators
Student Health
Affinity
Access (Exchange)
Essential Plan
Medicaid Managed Care
Medicare Managed Care
Amida Care
Cigna
EPO
Great West
HMO
POS
PPO
Emblem/HIP
ConnectiCare
EPO
Essential Plan
HMO
Medicaid Managed Care
Medicare Managed Care
POS
PPO
Select Care (Exchange)
Vytra
Empire Blue Cross Blue Shield
Blue Priority
EPO
HMO
Medicare (Mediblue)
NYP Employee Plan
Pathway (Exchange)
POS
PPO
Empire Blue Cross Blue Shield HealthPlus
Child/Family Health Plus
Essential Plan
Medicaid Managed Care
Fidelis Care
Child/Family Health Plus
Medicaid Managed Care
Medicare Managed Care
Healthfirst
Child/Family Health Plus
Medicaid Managed Care
Medicare Managed Care
Local 1199
MagnaCare
Medicaid
Multiplan
Oxford Health Plans
Freedom
Liberty
Medicare Managed Care
POMCO
UnitedHealthcare
Columbia University Employee Plan
Compass (Exchange)
EPO
HMO
Medicare Managed Care
POS
PPO
The Empire Plan (NYSHIP)
*Please contact the provider's office directly to verify that your particular insurance is accepted.
Contact & Locations
1
New Patient Appointments:
2
NewYork-Presbyterian Morgan Stanley Children's Hospital
Research
Dr. Wapner has been an active investigator in the area of Maternal-Fetal Medicine throughout his career and has been, or is, either a Principal Investigator (PI)or Co-Investigator for a number of multi-center studies including much of the original work on chorionic villus sampling and multi-fetal pregnancy reductions. Dr. Wapner has played a significant role in the development of multidisciplinary research studies and clinical research centers for MFM throughout his career. He continues to practice clinical MFM, reserving approximately 25% of his time for research activities. He served as the PI for the Philadelphia Center in the Maternal Fetal Medicine Units Network from more than 8 years and has continued that work at Columbia. He also served as Co- PI of the National Institutes of Child Health and Development (NICHD)-sponsored NIFTY trial investigating the retrieval of fetal cells from maternal circulation. He served as Co-PI of the EATA trial in which 13 centers in the US and Europe performed a randomized comparison of amniocentesis and CVS in weeks 13 and 14 of gestation. This study also evaluated the efficacy of first trimester screening for fetal aneuploidy in a multi-centered fashion, for which Dr. Wapner served as PI.
Grants
MARCH OF DIMES TRANSDISCIPLINARY RESEARCH CENTER FOR PRETERM BIRTH AT THE UNIVERSITY OF PENNSYLVANIA (Private)

Nov 1 2014 - Oct 31 2019
CHRONIC HYPERTENSION AND PREGNANCY (CHAP) (Federal Gov)

Oct 1 2014 - May 31 2019
COLLECTION OF PERIPHERAL WHOLE BLOOD SAMPLES FROM PREGNANT WOMEN AT HIGH RISK FOR FETAL ANEUPLOIDY IN SUPPORT OF MOLECULAR ASSAY DEVELOPMENT (P&S Industry Clinical Trial)

May 14 2014 - May 14 2019
THE MATERNAL FETAL MEDICINE UNIT NETWORK (Federal Gov)

Dec 1 2013 - Nov 30 2018
PRENATAL CYTOGENETIC DIAGNOSIS BY ARRAY-BASED COPY NUMBER ANALYSES: FOLLOW-UP (Federal Gov)

Jun 8 2007 - May 31 2017
PREGENANCY AS A WINDOW TO FUTURE CARDIOVASCULAR HEALTH (Federal Gov)

Aug 24 2013 - Apr 30 2017
DETERMINANTS OF LEUKOCYTE TELOMERE LENGTH AT BIRTH (SUSSER/FACTOR-LITVAK/AVIV) (Federal Gov)

Apr 1 2012 - Feb 28 2017
PRENATAL PYRETHROID EXPOSURE AND CHILD MENTAL, MOTOR AND BEHAVIORAL DVLPMNT (WHYATT/FACTOR-LITVAK) (Federal Gov)

Nov 15 2012 - Oct 31 2016
CLINICAL DIAGNOSTIC SEQUENCING OF STRUCTURAL VARIATION (Federal Gov)

Apr 1 2015 - Mar 31 2016
MATERNAL FETAL MEDICINE UNIT NETWORK AT CUMC (Federal Gov)

Apr 1 2011 - Mar 31 2016
MATERNAL FETAL MEDICINE UNIT NETWORK AT CUMC (Federal Gov)

Apr 1 2001 - Mar 31 2016
INNATE AND ADAPTIVE IMMUNITY TO HCV IN HUMAN PREGNANCY (Federal Gov)

Feb 7 2014 - Jan 31 2016
PREVENTION OF PRETERM BIRTH IN HIGH RISK NULLIPAROUS PATIENTS (Federal Gov)

Jan 10 2010 - Dec 31 2015
A LONGITUDINAL STUDY OF LOSS OF IMPRINTING IN FIRST TRIMESTER CVS SAMPLES COMPARED TO PLACENTAL AT BIRTH (Federal Gov)

Sep 1 2013 - Aug 31 2015
IMPACT OF RETURN OF INCIDENTAL GENETIC TEST RESULTS TO RESEARCH PARTICIPANTS IN THE GENOMIC ERA (Federal Gov)

Sep 23 2011 - Aug 31 2015
MONICA HEALTHCARE (P&S Industry Clinical Trial)

Jun 30 2010 - Jun 30 2015
NUMOM2B HEART HEALTH STUDY (NUMOM2B-HHS) (Federal Gov)

Aug 1 2014 - Apr 30 2015
MATERNAL FETAL MEDICINE UNITS NETWORK - MORE ALPS (Federal Gov)

Apr 1 2014 - Mar 31 2015
THE FETAL ADRENAL GLAND AS A PREDICTOR OF SPONTANEOUS PRETERM BIRTH (Federal Gov)

Sep 5 2011 - Feb 28 2015
THE NATIONAL STANDARD FOR NORMAL FETAL GROWTH - CLINICAL SITE EXPANSION (ARRA) (Federal Gov)

Sep 25 2010 - Sep 25 2014
IMPACT OF RETURN OF INCIDENTAL GENETIC TEST RESULTS TO RESEARCH PARTICIPANTS IN THE GENOMIC ERA (Federal Gov)

Sep 23 2011 - Aug 31 2014
PRENATAL NON-INVASIVE ANEUPLOIDY TESTING UTILIZING SNPS STUDY (PRENATUS) (Private)

Jul 1 2011 - Jul 31 2014
RANDOMIZED TRIAL ANTENATAL LATE PRETERM STEROIDS CLINICAL COORDINATING (Federal Gov)

Aug 5 2010 - Jul 31 2014
SLEEP DISTURBANCE AND RISK FOR ADVERSE PREGNANCY OUTCOMES (Federal Gov)

Jun 1 2011 - Apr 30 2014
NON-INVASIVE CHROMOSOMAL EXAMINATION OF TRISOMY STUDY/PROTOCOL TD-007 (Private)

Feb 18 2012 - Feb 1 2014
NUMOM2B-SLEEP DISORDERED BREATHING SUBSTUDY (Federal Gov)

Dec 1 2010 - Dec 31 2013
NUMOM2B CAPITATION FUNDING - MOU (Federal Gov)

Oct 1 2010 - Dec 31 2013
THE MATERNAL FETAL MEDICINE UNIT NETWORK (Federal Gov)

Apr 1 2009 - Nov 30 2013
NATIONAL CHILDRENS STUDY (PASSAIC SITE) - NCE (Federal Gov)

Sep 28 2008 - Sep 27 2013
A LONGITUDINAL STUDY OF LOSS OF IMPRINTING IN FIRST TRIMESTER CVS SAMPLES COMPARED TO PLACENTAL AT B (Federal Gov)

Sep 25 2011 - Aug 31 2013
AKU GLOBAL NETWORK RESEARCH UNIT (Federal Gov)

Sep 3 2001 - Apr 30 2013
INVESTIGATIONAL STUDY OF A PRENATAL DIAGNOSTIC TEST FOR FETAL ANEUPLOIDY (PROTOCOL TT-001) (Private)

Dec 14 2010 - Dec 31 2012
A--NATIONAL CHILDREN S STUDY VANGUARD CENTER NATIONAL INSTITUTE OF CHILD HEALTH AND HUMAN DEVELOPMENT (NICHD-07) (Federal Gov)

Sep 30 2005 - Sep 27 2012
NATIONAL CHILDREN S STUDY - VANGUARD CENTER (Federal Gov)

Mar 4 2011 - Sep 6 2012
ART-0006: MELISSA STUDY: MATERNAL BLOOD IS SOURCE TO ACCURAT ELY DIAGNOSE FETAL ANEUPLOIDY NESTED CASE:CONTROL ANALYSES T (Private)

Aug 5 2010 - Aug 4 2012
ENDOCRINE DISRUPTION IN PREGNANT WOMEN: THYROID DISRUPTION A ND INFANT DEVELOPMENT (Federal Gov)

Aug 1 2009 - Jul 31 2012
CNV ATLAS OF HUMAN DEVELOPMENT (Federal Gov)

Sep 30 2009 - May 31 2012
GENOMIC AND PROTEOMIC NETWORK FOR PREMATURE BIRTH RESEARCH G PN STUDY (Federal Gov)

Feb 1 2009 - Jan 31 2011
ART-0005: NON-INVASIVE FETAL GENETIC TESTING USING MATERNAL BLOOD SAMPLES (Private)

Nov 12 2009 - Nov 11 2010