Steven Rothenberg, MD
Board Certifications:
Pediatric Surgery, Surgery
Not Accepting New Patients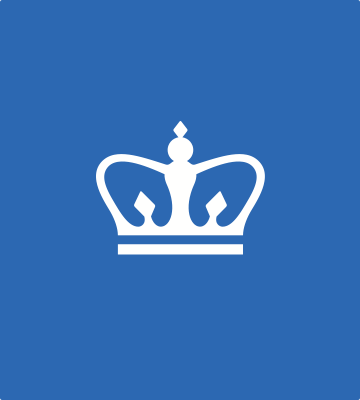 Appointments
For existing patients, login to make an appointment, view documentation or contact your care provider.
Credentials & Experience
Board Certifications
Pediatric Surgery
Surgery
Specialties
Education & Training
University of Colorado Health Sciences Center
Internship: Children's Hospital of the University of Colorado
Residency: Baylor Affiliated Hospitals
Residency: Children's Hospital of the University of Colorado
Fellowship: 1990 Broadgreen Hospital
Honors & Awards
SAGES: Pioneer in Surgical Endoscopy, 2015
Best Doctors in Denver, 1997-2015
Best Doctors in U.S., 1998-2015
Denver Academy of Surgery Award, University of Colorado, 1985
Good Apple Teaching Award, University of Colorado, 1985
Alpha Omega Alpha, University of Colorado, 1984
Graduation with Honors, University of Colorado, 1980
Phi Beta Kappa, University of Colorado, 1979
About Steven Rothenberg
Dr Rothenberg is the Chief of Pediatric Surgery at the Rocky Mountain Hospital for Children at PSL in Denver, Co. He is also a Clinical Professor of Surgery at Columbia University College of Physicians and Surgeons. He is a world leader in the field of endoscopic surgery in infants and children and has pioneered many of the procedures using minimally invasive techniques.
Dr Rothenberg completed medical school and general surgery residency at the University of Colorado in Denver. He then spent a year in England doing a fellowship in General Thoracic Surgery prior to returning to the states where he completed a two year Pediatric Surgery fellowship at Texas Children's Hospital in Houston. He returned to Colorado in 1992 where he has been in practice for over the last 20 years.
Dr Rothenberg was one of the founding members of the International Pediatric Surgical Group (IPEG) and is a past-president. He was also the Chair of the Pediatric Committee and on the Board of Directors for SAGES (The Society of American Gastro-intestinal Endoscopic Surgeons). He has authored over 180 publications on minimally invasive surgery in children and has given over 300 lectures on the subject nationally and internationally. In 2015 He received "The Pioneer in Surgical Endoscopy Award" from SAGES. He is also on the editorial board for the Journal of Laparoendoscopic Surgery and Advanced Surgical Technique, The Journal of Pediatric Surgery, and Pediatric Surgery International.
Dr Rothenberg has been married to his wife Susan for over 30 years and has three children Jessica, Catherine, and Zachary. He is an avid outdoorsman and spends most of his free time in the mountains of Colorado skiing, hiking, biking, and fishing.  
Academic Titles
Professor of Clinical Surgery
Committee/Societies/Council Memberships
American Medical Association, 1980-present
Society of American Gastrointestinal Endoscopic Surgeons, 1989-present
Fellow-American College of Surgeons, 1995-present
British Association of Pediatric Surgeons, 1991-present
International Pediatric Endosurgical Grp, 1996-present
American Pediatric Surgical Association, 1998-present
American Academy of Pediatrics, 2012-present
Hospital Affiliations
NewYork-Presbyterian/Columbia
NewYork-Presbyterian/Morgan Stanley Children's Hospital
Insurance Accepted
Aetna
EPO
HMO
Medicare Managed Care
NY Signature
POS
PPO
Signature Administrators
Student Health
Cigna
EPO
Great West
HMO
POS
PPO
Emblem/GHI
HMO
Medicare Managed Care
PPO
Emblem/HIP
ConnectiCare
EPO
HMO
Medicare Managed Care
POS
PPO
Select Care (Exchange)
Vytra
Empire Blue Cross Blue Shield
Blue Priority
EPO
HMO
Medicare (Mediblue)
NYP Employee Plan
Pathway (Exchange)
POS
PPO
Oxford Health Plans
Freedom
Liberty
Medicare Managed Care
UnitedHealthcare
Columbia University Employee Plan
Compass (Exchange)
EPO
HMO
Medicare Managed Care
POS
PPO
*Please contact the provider's office directly to verify that your particular insurance is accepted.
Contact & Locations
1
3959 Broadway
Room CHN 215
New York, New York 10032
Research
Selected Publications
Bruns NE, Irtan S, Rothenberg SS, Bogen EM, Kotobi H, Ponsky TA. Trans-Atlantic Telementoring with Pediatric Surgeons: Technical Considerations and Lessons Learned. J Laparoendosc Adv Surg Tech A. 2016 Jan;26(1):75-8.
Slater BJ, Rothenberg SS, Tracheoesophageal Fistula. Semin Pediatr Surg. 2016 Jun;25(3):176-8.
Rothenberg S. Thoracoscopic Lobectomy in infants and children and children utilizing a 5 mm stapling device. J Laparoendosc Adv Surg Tech A. 2016 Oct 5
Rothenberg SS. Karl Storz Lecture: Developing Neonatal MIS Surgery, Innovation, Techniques, and Helping An Industry To Change. Accepted J Pediatr Surg 2015 Feb ; 50 (2) 232-235
Rothenberg SS. Presidential Debate IPEG/BAPS 2014: Thoracoscopic vs Open TEF repair.  J Pediatr Surg 2015; Feb (2) 240-246
Rothenberg SS. Esophageal atresia and tracheo-esophageal malformations. In Ashcraft's Pediatric Surgery 6th Edition
Slater BJ, Rothenberg SS. Thoracoscopic Thoracic Duct Ligation for Congenital and Acquired Disease. 2015 J Laparoendosc Adv Surg Tech A. 2015 Jul;25(7):605-7
Two Decades of Experience with Thoracoscopic Lobectomy in Infants and Children: Standardizing Techniques for Advanced Thoracoscopic Surgery Steven S. Rothenberg, William Middlesworth, Angela Kadennhe-Chiweshe, Gudrun Aspelund, Keith Kuenzler, Robert Cowles, Lawrence Bodenstein, Saundra Kay, Kristin Shipman, Cathryn Rothenberg, Charles Stolar, Steven Stylianos.  J Laproendosc Adv Surg Tech A 2015 May; 25(5) 423-8
Rothenberg SS, Ostlie DJ, 25th anniversary discussion with Steven S Rothenberg MD on the evolution of thoracic surgery. J Laproendosc Adv Surg Tech A. 2015 Apr; 25(4):267-71
Ponsky TA, Rothenberg SS. Modern, multimedia, advances in surgical information. Semin Pediatr Surg. 2015 Jun;24(3):124-9
Slater BJ, Rothenberg SS. The management of patent ductus arteriosus and vascular rings in infants and children. J Laparoendosc Adv Surg Tech 2015. In print
Rothenberg SS, Flake AW. Experience with thoracoscopic repair of long gap esophageal atresia in neonates. J Laparoendosc Adv Surg Tech 2015 Nov 25(11) 932-5.
Rothenberg SS, Shipman K, Kay S, Kadenhe-Chiweshe A, Thirumoorthi A, Garcia A, Czauderna P, Kravarusic D, Freud E.. THORACOSCOPIC SEGMENTECTOMY FOR CONGENITAL AND ACQUIRED PULMONARY DISEASE; A CASE FOR LUNG SPARING SURGERY.  J  Laparoendosc Adv Surg Tech. 2014 Jan; 24(1):50-4
Bansal S, Rothenberg SS. EVALUATION OF LAPAROSCOPIC MANAGEMENT OF RECURRENT GASTROESOPHAGEAL REFLUX DISEASE AND HIATAL HERNIA, LONG TERM RESULTS AND EVALUATION OF CHANGING TRENDS. J Pediatr Surg. 2014 Jan;49(1):72-5
Rothenberg SS, Cromblehome TM,  Congenital lung  malformations.. In Operative Pediatric Surgery, second edition. Ziegler, Azizkhan, Weber, Von Allmen. McGraw Hill. 2014.
Ponsky T, Schwachter M,Parry J, Rothenberg S, Augustad K. Telementoring: The surgical tool of the future. Eur J Pediatr Surg. 2014 Aug;24(4):287-94.
Rothenberg SS. Thoracoscopic repair of esophageal atresia and tracheo-esophageal fistula in neonates: The current state of the art. Pediatr Surg Int. 2014 Oct;30(10):979-85
Ponsky TA., Bobanga ID., Schwachter M, Stathos TH., Rosen M, Parry R, Nalugo M, Rothenberg SS. Transcontinental Telementoring with Pediatric Surgeons: Proof of Concept and Technical Considerations. J of Laparoendo & Adv Surg Tech 2014 Dec; 24 (10) 896-896
Rothenberg SS. Thoracoscopic Repair of Esophageal Atresia And Tracheo-Esophageal Fistula in Neonates, First Decade's Experience. Dis Esophagus. 2013 May-Jun;26(4):359-64
Fingeret A, Garcia A, Borczuk AC, Rothenberg SS, Aspelund G. Thoracoscopic lobectomy for type 1 pleuropulmonary blastoma in an infant. Pediatr Surg Int. 2013 Apr 16.
Esposito C, Ghoneimi AE, Yamataka A, Rothenberg S, et al. Work related upper linb musculoskeletal disorders in paediatric laproendoscopic surgery. A multicenter survey.    J Pediatr Surg. 2013 Aug;48(8):1750-6.
Rothenberg SS. Two Decades Experience with Laparoscopic Nissen Fundoplication in Infants and Children; a Critical Evaluation of Indications, Technique , and Results. J Laparoendosc Adv Surg Tech A. 2013 Sep;23(9):791-4
Rothenberg SS. Thoracoscopic Repair of Esophageal Atresia and Tracheo-Esophageal Fistula in Neonates: Evolution of a Technique.. J Laparoendosc Adv Surg Tech A. 2012 March 22 (2) 195-9
Davenport KP, Mollen KP, Rothenberg SS, Kane TD. Experience with endoscopy and endoscopy-assisted management of pediatric surgical problems: results and lessons. Dis Esophagus. 2012 Mar 6 :1442-2050
Rothenberg SS. The effect of laparoscopic Nissen fundoplication on patients with severe GERD and steroid dependant asthma. J Pediatr Surg. 2012 Jun;47 (6): 1101-4
Fraga JC, RothenbergSS, Kiely E, Pierro A. Video-assisted thoracic surgery resection for pediatric mediastinal neurogenic tumors. J Pediatr Surg. 2012 Jul; 47(7): 1349-53