T. Scott Stroup, MD, MPH
Expertise in:
Anxiety Disorders, Depression, Schizophrenia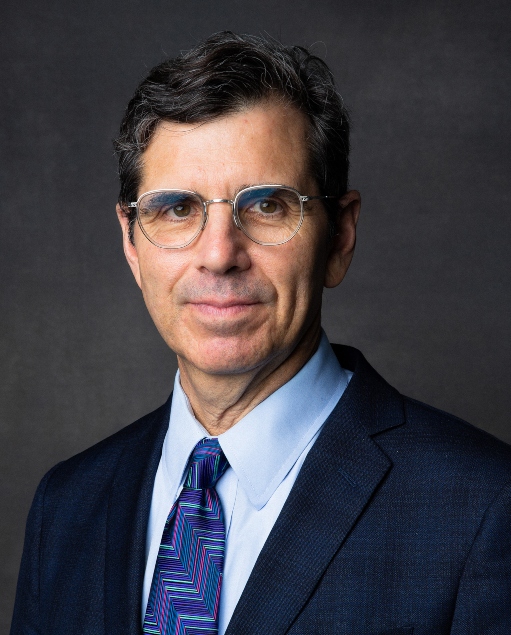 Schedule an Appointment
Connect Patient Portal
For existing patients, login to make an appointment, view documentation or contact your care provider.
Credentials & Experience
Clinical Expertise
Mood Disorders
Psychotic Disorders
Specialties
Education & Training
MD, 1989 University of North Carolina at Chapel Hill School of Medicine
MPH, 1990 University of North Carolina at Chapel Hill
Internship: Cambridge Health Alliance, Harvard Medical School
Residency: Cambridge Health Alliance, Harvard Medical School
About T. Stroup
T. Scott Stroup, MD, MPH, is a Professor of Psychiatry at Columbia University Vagelos College of Physicians and Surgeons. Dr. Stroup's research focuses on the effectiveness of interventions and services for people diagnosed with schizophrenia and related illnesses. He was co-principal investigator of the Clinical Antipsychotic Trials of Intervention Effectiveness (CATIE) study and director of the Schizophrenia Trials Network. He conducts research examining treatment strategies for schizophrenia.
He is principal investigator of the OPAL Center, a National Institute of Mental Health supported center that focuses on examining interventions for schizophrenia that have real-world applications. His other interests include global mental health and the dissemination of evidence-based practices.
Administrative Positions
Vice Chair for Academic Affairs and Faculty Development, Department of Psychiatry
Director, Optimizing and Personalizing Interventions for Schizophrenia Across the Lifespan (OPAL) Center
Hospital Affiliations
NewYork-Presbyterian / Columbia University Irving Medical Center
Insurance Accepted
Aetna
EPO
HMO
Medicare Managed Care
NYP Employee Plan
NY Signature
POS
PPO
Signature Administrators
Student Health
UnitedHealthcare
Behavioral Health
Behavioral Health Columbia University Employee Plan
Medicaid Behavioral Health
*Please contact the provider's office directly to verify that your particular insurance is accepted.
Research
Grants
Comparative Effectiveness of Adaptive Pharmacotherapy Strategies for Schizophrenia-PCORI (Patient-Centered Outcomes Research Institute)
1-Jul-15 to 30-Jun-18
ONTRACKNY S LEARNING HEALTHCARE SYSTEM (Federal Gov)

Aug 15 2019 - Jul 31 2024
MENTAL DISORDERS PREVALENCE STUDY (Federal Gov)

Oct 10 2019 - Sep 29 2022
OPTIMIZING AND PERSONALIZING INTERVENTIONS FOR SCHIZOPHRENIA ACROSS THE LIFESPAN (OPAL) (Federal Gov)

Apr 1 2018 - Dec 31 2021
IMPROVING COGNITION VIA EXERCISE IN SCHIZOPHRENIA (Federal Gov)

Sep 15 2017 - Jul 31 2021
ONTRACKNY S LEARNING HEALTHCARE SYSTEM (Federal Gov)

Aug 15 2019 - Jul 31 2020
NOVEL PHARMACOTHERAPY STRATEGIES FOR OBESITY IN SCHIZOPHRENIA (Federal Gov)

Apr 15 2016 - Mar 31 2020
COMPARATIVE EFFECTIVENESS OF ADAPTIVE PHARMACOTHERAPY STRATEGIES FOR SCHIZOPHRENIA (Private)

Jul 1 2015 - Jun 30 2018
BEHAVIORAL HEALTH COLLABORATIVE RESEARCH GROUP FOR PCORNET (Private)

Jan 1 2017 - Dec 31 2017
BEHAVIORAL HEALTH COLLABORATIVE RESEARCH GROUP FOR PCORNET (Private)

Jan 1 2017 - Nov 14 2017
NOVEL PHARMACOTHERAPY STRATEGIES FOR OBESTIY IN SCHIZOPHRENIA (Federal Gov)

Sep 30 2016 - Mar 31 2017
CENTER FOR EDUCATION AND RESEARCH ON MENTAL HEALTH THERAPEUTICS (Federal Gov)

Sep 30 2011 - Aug 31 2016
1/2 - A COMPARISON OF LONG-ACTING INJECTABLE MEDICATIONS FOR SCHIZOPHRENIA (ACLAIMS) (Federal Gov)

Apr 1 2015 - Mar 31 2016
SELF-DIRECTED CARE: TRANSFORMATION TRANSFER INITIATIVE (Federal Gov)

Feb 23 2014 - Sep 1 2014
2/2 A COMPARISON OF LONG-ACTING INJECTABLE MEDICATIONS FOR SCHIZOPHRENIA-ACLAIMS (Federal Gov)

Jul 9 2009 - Mar 31 2014
PLASTICITY-BASED ADAPTIVE COGNITIVE REMEDIATION FOR SCHIZOPHRENIA (Federal Gov)

Aug 1 2011 - Sep 30 2013
LEARNING ADAPTIVE TREATMENT STRATEGIES IN MENTAL HEALTH (Federal Gov)

Sep 1 2009 - Apr 30 2012
CLINICAL MANAGEMENT OF METABOLIC PROBLEMS IN PATIENTS WITH S CHIZOPHRENIA: SWITCHICLINICAL MANAGEMENT OF METO ARIPIPRAZOL (Private)

Aug 1 2006 - Dec 31 2010