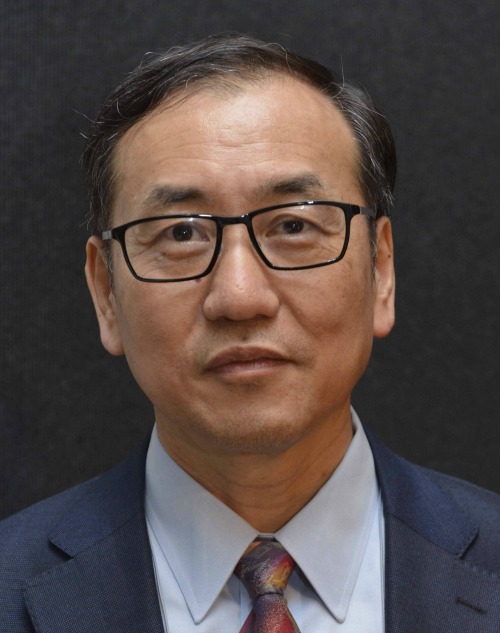 Schedule an Appointment
New and Existing Patients:
Connect Patient Portal
For existing patients, login to make an appointment, view documentation or contact your care provider.
Credentials & Experience
Clinical Expertise
Botulinum Toxin (Botox Injection)
Dystonia
Huntington Disease
Movement Disorders
Parkinson's Disease
Tremor
Specialties
Education & Training
MD, Johns Hopkins University - Baltimore
1982 Johns Hopkins University School of Medicine
Residency: NewYork-Presbyterian Hospital/Columbia University Medical Center
Fellowship: NewYork-Presbyterian Hospital/Columbia University Medical Center
About Un Kang
Dr. Kang is a physician scientist who returned to the Department of Neurology as H. Houston Merritt Professor of Neurology in 2013. Dr. Kang completed his medical training at Johns Hopkins University and his neurology residency and fellowship in movement disorders here at Columbia, under the mentorship of his legendary predecessor, Dr. Stanley Fahn. Following his clinical education, Dr. Kang obtained his basic science training in catecholamine molecular biology and gene therapy for Parkinson's disease (PD), before joining the faculty of the University of Chicago School of Medicine, where he served as professor of neurology and director of the Parkinson's Disease and Movement Disorders Center until 2013. Funded by the National Institutes of Health and private foundations, Dr. Kang's research focuses on the elucidation of mechanisms of long term plasticity of basal ganglia in PD that manifest as either in detrimental ways or beneficial ways. His laboratory also studies mechanisms underlying degeneration in PD, including the role of genes involved in familial forms of PD. He is striving to translate some of his research findings to patient-based studies such as biomarker studies in PD to diagnose and stratify the patients better and aid in therapy development.
Academic Titles
H. Houston Merritt Professor of Neurology
Committee/Societies/Council Memberships
NIH grant review commitees (since 1994)
Scientific Advisory Board Member: American Parkinson Disease Association (2005 to present), Dystonia Medical Research Foundation (1998-2001)
Director: Parkinson's Disease Foundation Center at Columbia (2013 to present), APDA Advanced Center at U of Chicago (2007-2013)
Fellow, American Academy of Neurology, American Society for Neural Transplantation and Repair
Member, American Neurological Association, Movement Disorders Society, Society for Neuroscience
Hospital Affiliations
NewYork-Presbyterian / Columbia University Irving Medical Center
Contact & Locations
1
710 West 168th Street
New York, New York 10032
2
650 West 168th Street
3rd Floor - room 302
New York, New York 10032
Research
My academic interest consists of basic science research on pathogenesis and mechanisms of movement disorders using rodent and cellular models. I spearhead the team effort that consists of basic biology of PD and other movement disorders, clinical characterization of movement disorders, and translational studies including biomarkers, imaging, and therapeutic approaches.
My research has been focused on understanding the biochemical mechanisms and basal ganglia circuitry of PD and devising novel therapeutic approaches. My earlier work on gene therapy to deliver dopamine in more optimal fashion in animal models is now being applied to human studies by many investigators. Our studies also led to the realization that understanding the mechanisms underlying plasticity of basal ganglia in response to the dopaminergic therapy of Parkinson's disease is critical to overcome the limitation of the current dopaminergic therapy. We have developed a novel model of PD phenotype utilizing aphakia mouse that lack transcriptional factor pitx3 and show regional loss of dorsolateral nigrostriatal projection as a complementary tool to study PD therapy and dyskinesia. We have also discovered a role of interneurons in basal ganglia plasticity underlying a complication of pharmacological therapy, called dyskinesia. Understanding the contributions of the disease process and dopaminergic therapy to development of dyskinesia has important implications on clinical decisions on when and what to treat patients with. Current projects explore ways to modulate specific cell types to complement the traditional approach of pharmacological manipulation to treat PD abnormalities and its complications. We use pharmacogenetic tools that can express therapeutic genes specifically in particular neuronal types as a potential gene therapy modality. We are also examining selective gene transcription in cholinergic neurons in PD and dyskinesia models in order to understand signal pathway changes and identify new therapeutic targets.
My interests also include understanding the mechanisms of neurodegeneration using both toxic and genetic models of PD. We have investigated intrinsic factors that make dopamine neurons more susceptible to insults that are hypothesized to contribute to the pathogenesis of PD as well as the mechanisms of PD genes such as DJ-1 and PINK1 in neurodegeneration. These studies are also translated to develop biomarkers of PD.
Research Interests
Basal Ganglia Circuitry and Plasticity
Models of Parkinson's Disease
molecular mechanisms of neurodegeneration
Selected Publications
1. Ding Y, Won L, Britt JP, Lim SAO, McGehee DS, Kang UJ. Enhanced striatal cholinergic neuronal activity mediates L-DOPA induced dyskinesia in parkinsonian mice. Proc Natl Acad Sci U S A. 2011 Jan 11;108(2):840-5. PMID: 21187382
2. Zhuang X, Mazzonni P, Kang UJ. The role of plasticity in dopaminergic therapy for Parkinson's disease. Nature Review Neurology. 2013 May; 9(5):248-56. PMID: 23588357
3. Won L, Ding Y, Singh P, Kang UJ. Striatal cholinergic cell ablation attenuates L-DOPA induced dyskinesia in Parkinsonian mice. J Neurosci 2014;34:3090-3094. PMID: 24553948
4. Xie T, Vigil J, MacCracken E, Gasparaitis A, Young J, Kang W, Bernard J, Warnke P, Kang UJ. Low-frequency stimulation of STN-DBS reduces aspiration and freezing of gait in patients with PD. Neurology. 2015 Jan 27;84(4):415-20. PMID: 25540305
5. Lin W, Wadlington NL, Chen L, Zhuang X, Brorson JR, Kang UJ. Loss of PINK1 attenuates HIF-1a induction by preventing 4E-BP-dependent switch in protein translation under hypoxia. J Neurosci 2014;34:3079-3089. PMID: 24553947