Tomoaki Kato, MD
Expertise in:
Pediatric Surgery, Transplant Surgery, General Surgery, Liver & Abdominal Transplant Surgery
Virtual Visits/Telehealth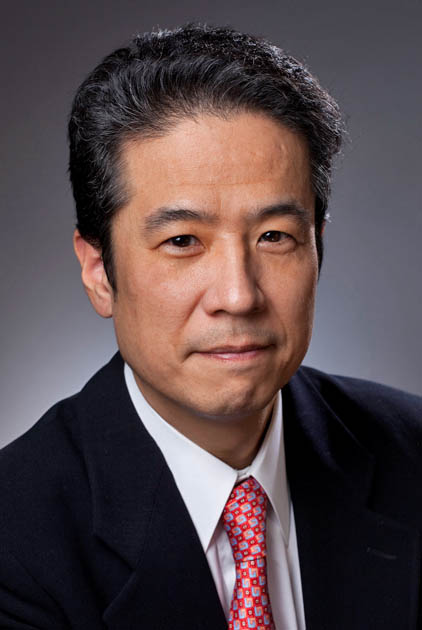 Schedule an Appointment
Virtual Visits/Telehealth
Virtual Visits allow you to connect with your provider from the comfort, convenience, and safety of your own home.
New and Existing Patients:
Connect Patient Portal
For existing patients, login to make an appointment, view documentation or contact your care provider.
Credentials & Experience
Clinical Expertise
Abdominal Organ Transplantation
Abdominal Wall Transplantation
Auto Transplantation
Auxiliary Transplant
Cholangiocarcinoma
Ex-Vivo Resection
Fibrolamellar hepatocellular carcinoma (Fibrolamellar HCC)
Hepatobiliary Surgery
Hepatocellular carcinoma (HCC)
Intestinal Transplant
Liver Transplant, Pediatric
Liver Transplantation
Multivisceral Transplantation
Organ Transplant, Pediatric
Pediatric Liver Cancer
Sarcoma
Small Bowel Resection
Small Bowel Transplant, Pediatric
Small Bowel Transplantation
Surgical Oncology
Transplant Surgery, Pediatric
Specialties
Education & Training
Osaka University, Japan
Residency: 1995 Itami City Hospital, Hyogo, Japan
Fellowship: University of Miami Hospital
Honors & Awards
2009-2020 New York Magazine's Best Doctors
2015 Global Alumni Fellow, Osaka University
2014 Nobility in Science Award, Sarcoma Foundation of Americas
2007 Humanitarian of the Year, Consulate General of Israel in Miami
About Tomoaki Kato
If you need assistance in Chinese (Mandarin & Cantonese), please call 646-317-6325.
Tomoaki Kato, M.D., is a noted pioneer in multiple-organ transplantation, pediatric and adult liver transplantation. Dr. Kato is Surgical Director of Adult and Pediatric Liver and Intestinal Transplantation at NewYork-Presbyterian Hospital/Columbia University Medical Center and is a professor of surgery at Columbia University College of Physicians and Surgeons.
Dr. Kato is known for unique and innovative surgeries for adults and children, including a six-organ transplant; a procedure called APOLT (auxiliary partial orthotopic liver transplantation) that resuscitates a failing liver by attaching a partial donor liver, making immunosuppressant drugs unnecessary and the first successful human partial bladder transplantation involving the transplant of two kidneys together with ureters connected to a patch of the donor bladder. In a highly publicized case, he led the first reported removal and re-implantation, or auto-transplantation, of six organs to excise a hard-to-reach abdominal tumor.
Previously the director of pediatric liver and gastrointestinal transplant and professor of clinical surgery at the University of Miami School of Medicine, Dr. Kato received his medical degree from the Osaka University Medical School in Japan and received his residency training in surgery at Osaka University Hospital and Itami City Hospital in Hyogo, Japan. He completed a clinical fellowship in transplantation at the University of Miami/Jackson Memorial Hospital, in Miami, Florida, where he was subsequently appointed to the surgical faculty in 1997, and promoted to full professor in 2007. He served as a surgeon and senior leader of the liver and transplantation center at Miami's Jackson Memorial Hospital, beginning in 1997, and at University of Miami Hospital (previously Cedars Medical Center), beginning in 2004. Dr. Kato is a member of numerous professional and honorary organizations, and the author or co-author of more than 180 scientific papers in peer-reviewed journals.
Academic Titles
Edwin C. and Anne K. Weiskopf Professor of Surgical Oncology
Administrative Positions
Chief, Division of Abdominal Organ Transplantation, NewYork-Presbyterian/Columbia
Surgical Director, Liver and Gastrointestinal Transplantation
Committee/Societies/Council Memberships
American Society for Transplant Surgeons

American Gastroenterological Association
American Association of Study for Liver Disease
American College of Surgeon
American Surgical Association
The Transplant Society
The Intestinal Rehabilitation and Transplant Association
The International Pediatric Transplant Association
The Society of University Surgeons
ASTS business committee
Japan Surgical Society
Japanese Society of Gastroenterological Surgery
Japan Society of Cancer Chemotherapy
Hospital Affiliations
NewYork-Presbyterian Komansky Children's Hospital
NewYork-Presbyterian / Columbia University Irving Medical Center
NewYork-Presbyterian Morgan Stanley Children's Hospital
NewYork-Presbyterian / Weill Cornell Medical Center
NewYork-Presbyterian Lawrence Hospital
NewYork-Presbyterian Allen Hospital
Insurance Accepted
Aetna
Aetna Signature Administrators
EPO
HMO
Medicare Managed Care
NYP Employee Plan
NY Signature
POS
PPO
Student Health
Affinity Health Plan
Essential Plan
Medicaid Managed Care
AgeWell
Medicare Managed Care
Special Needs
Capital District Physician Health Plan
Capital District Physician Health Plan
Cigna
EPO
Great West (National)
HMO
POS
PPO
Emblem/GHI
Medicare Managed Care
PPO
Empire Blue Cross/Blue Shield
EPO
Medicare Managed Care
PPO
Fidelis Care
Child/Family Health Plus
Medicaid Managed Care
Medicare Managed Care
Health First
Child/Family Health Plus
Leaf (Exchange)
Medicaid Managed Care
Medicare Managed Care
Health Insurance Plan of NY (HIP)
ConnectiCare
EPO
Essential Plan
HMO
Medicaid Managed Care
Medicare Managed Care
POS
PPO
Select Care (Exchange)
Vytra
Health Plus - Amerigroup
Child/Family Health Plus
Essential Plan
Medicaid Managed Care
MVP Health Care
Child/Family Health Plus
Essential Plan
HMO
Medicaid Managed Care
United Health Care
Columbia Employee POS
Compass (Exchange)
HMO
Medicaid (Community Plan)
Medicare Managed Care
POS
PPO
VNSNY CHOICE SelectHealth
Medicare Managed Care
Select Health
Special Needs
WellCare
Medicaid Managed Care
Medicare Managed Care
*Please contact the provider's office directly to verify that your particular insurance is accepted.
Contact & Locations
1
622 West 168th Street
PH, Floor 14
New York, New York 10032
2
51 West 51st Street
Suite 380
New York, New York 10019
3
136-20 38th Avenue Office
Suite 8E
Flushing, New York 11354
Research
Research Interests
Immune tolerance
Monitoring of intestinal rejection
Outcomes research for intestinal transplant, Hepatitis C, Hepatocellular Carcinoma
Transplant immunology
Selected Publications
Young?Dong Yu, Regina Hwang, Karim J. Halazun, Adam Griesemer, Tomoaki Kato, Jean Emond, Benjamin Samstein.Whose Liver Is It Anyway? Two Centers Participating in One Living Donor Transplantation 2019;25:1710-1713
Shilpa Ravella, Peter Liou, Monica Velasco, Alycea Harrison, Tomoaki Kato, Mercedes Martinez. Nutritional Challenges in Patients After Intestinal Autotransplantation and Ex Vivo Surgery. Volume43, Issue2 February 2011 Pages 245-251
Human Intestinal Allografts Contain Functional Hematopoietic Stem and Progenitor Cells that Are Maintained by a Circulating Pool. JianingFu, JulienZuber, MercedesMartinez, BrittanyShonts, AleksandarObradovic, HuiWang1Sai-pingLau, AmyXia, Elizabeth E.Waffarn, KristjanaFrangaj, Thomas M.Savage, Michael T.Simpson, SuxiaoYang, Xinzheng V.Guo,MichelleMiron, TakashiSenda, KortneyRogers, AdeebRahman, MeganSykes. Cell Stem Cell 2019; 24:197-198
Samstein B, Griesemer A, Halazun K, Kato T, Guarrera JV, Cherqui D, Emond JC. Pure Laparoscopic Donor Hepatectomies: Ready for Widespread Adoption? Ann Surg 2018;268:602-609
Przybyszewski EM, Verna EC, Lobritto SJ, Martinez M, Vittorio JM, Fox AN, Samstein B, Kato T, Griesemer AD, Emond JC. Durable Clinical and Immunologic Advantage of Living Donor Liver Transplantation in Children. Transplantation 2018;102:953-960
Chaudhry SG, Bentley?Hibbert S, Stern J, Lobritto S, Martinez M, Vittorio J, Halazun KJ, Lee HT, Emond J, Kato T, Samstein B, Griesemer A. Growth of liver allografts over time in pediatric transplant recipients. Pediatr Transplant 2018;22:e13104
Halazun KJ, Rana AA, Fortune B, Quillin III RC, Verna EC, Samstein B, Guarrera JV, Kato T, Griesemer AD, Fox A, Brown Jr RS, Emond JC. No country for old livers? Examining and optimizing the utilization of elderly liver grafts. Am J Transplant 2018;18:669-678
Elnaggar AS, Griesemer AD, Bentley?Hibbert S, Brown Jr RS, Martinez M, Lobritto SJ, Kato T, Emond JC. Liver atrophy and regeneration in noncirrhotic portal vein thrombosis: Effect of surgical shunts. Liver Transpl 2018;24:881-887
Carpenter DJ, Granot T, Matsuoka N, Senda T, Kumar BV, Thome JJC, Gordon CL, Miron M, Weiner J, Connors T, Lerner H, Friedman A, Kato T, Griesemer AD, Farber DL. Human immunology studies using organ donors: Impact of clinical variations on immune parameters in tissues and circulation. Am J Transplant 2018;18:74-88
Kato Y, Greisemer AD, Wu A, Sondemeijer H, Weiner JI, Duran-Struuck R, Martinez M, Slate AR, Romanov A, Lefkowitch JH, Sukes M, Kato T*. Novel H-shunt venovenous bypass for liver transplantation in cynomolgus macaques. Comparative Medicine 2017;67:436-441
Weiner J, Zuber J, Shonts B, Yang S, Fu J, Martinez M, Farber D, Kato T, Sykes M. Long-Term Persistence of Innate Lymphoid Cells in the Gut After Intestinal Transplantation. Transplantation 2017; 101: 2449-2454
Halazun KJ, Quillin RC, Rosenblatt R, Bongu A, Griesemer AS, Kato T, Smith C, Michelassi F, Guarrera JV, Samstein B, Brown RS, Emond JC. Ann Surg 2017;266:441-449