Eosinophilic Esophagitis (EoE) and Eosinophilic Gastrointestinal Disease (EGIDs)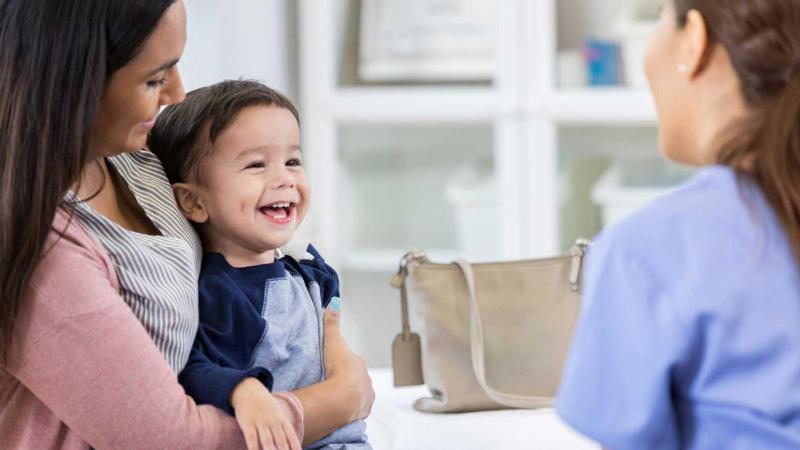 Children with eosinophilic esophagitis (EoE) and eosinophilic gastrointestinal diseases (EGIDs) struggle with daily challenges that can improve with specialized care. These conditions involve the build-up of eosinophils (white blood cells involved in allergic reactions) anywhere along the gastrointestinal tract, from the esophagus to the colon. Your child's symptoms may include stomach pain, difficulty swallowing, food getting stuck in the esophagus, vomiting, reflux, diarrhea, and poor growth rates. Some children who are on oral immunotherapy for food allergies can develop EGIDs as well.
At the Center for Allergic and Immune Disorders and the multidisciplinary EGIDs and Food Allergy Clinic, our specialists and food allergists are leaders in the field. Because we understand the difficulties that children living with EGIDs face, we develop a long-term relationship with our patients, partnering with your family to maintain the best possible care.
Conditions We Treat
EGID is a category that includes many conditions, such as:
Eosinophilic esophagitis (EoE)
Eosinophilic gastritis (EoG)
Eosinophilic duodenitis (EoD)
Eosinophilic colitis (EoC)
Eosinophilic enteritis (EoN)
Oral immunotherapy associated EGIDs
Some patients with EGIDs also have other conditions, like food allergies, eczema, asthma, and seasonal or environmental allergies.
Treatments We Provide
While there is no cure for EGIDs, there are very effective treatments. Our multidisciplinary team at the Eosinophilic Gastrointestinal Diseases Program provides the most advanced care available. Our approach begins with listening to your child's symptoms and concerns, and fully explaining what EGIDs are and what treatment options you have.
Because EGIDs affect so many areas of everyday life, our multidisciplinary team includes gastroenterologists, allergists, nutritionists, psychologists, pathologists, and social workers. We also consult with occupational and speech therapists, child life specialists, endocrinologists, and ENT specialists to provide all-around care.
The diagnostic services we offer include the following:   
Upper endoscopy
Colonoscopy
Allergy tests
Advanced endoscopic techniques to support diagnosis and treatment of EGIDs
The treatments we offer include the following:   
Dietary treatments and nutritional support
Medical therapy, including biologic therapy
Integration with oral immunotherapy
Access to clinical trials
Counseling
We also provide supportive services, such as resources for patients and families, partnerships with schools to arrange dietary accommodations, and patient advocacy groups.
Research
Our center conducts EGID research to help not just our patients but all children with these conditions. We are actively engaged in clinical and laboratory studies to better understand what causes EGIDs and how they work. We're also conducting clinical trials as part of an international EGIDs group of scientists across many institutions to develop new treatments.
Meet Our Team
Our dedicated team of food allergy and eosinophilic gastrointestinal disease specialists includes the following:
Make an Appointment
Our team is here to help you make an appointment with the specialists that you need.