Adolescent Dialectical Behavior Therapy (DBT) Program
Make an Appointment
Our team is here to help you make an appointment with the specialists that you need.
Our Adolescent Dialectical Behavior Therapy (DBT) Program is a high-fidelity program for teens and their families (aged 12-17 years old) experiencing significant difficulty managing emotions, behaviors, and family conflicts. Our goal is to help teens and their families build a more fulfilling, connected, and meaningful life, all while keeping them in their day-to-day activities. 
Our Approach
The program includes an adherent Multi-Family Skills Group (MFSG) which teaches skills in the areas of:
Mindfulness
Emotion Regulation
Distress Tolerance
Interpersonal Effectiveness
Walking the Middle Path
These skills support teens and their families in developing abilities to stay focused in the present moment and understand themselves, tolerate tough feelings and strong impulses without necessarily acting, increase pleasant emotions and reduce the intensity of unwanted emotions, build and strengthen relationships, and get unstuck from family conflicts. Our goal is to help teens and their families build a more fulfilling, connected, and meaningful life.
Treatments and Programs
Below you'll find a diverse array of treatments and program formats:
Comprehensive DBT Program
This program, initially developed for adults by Dr. Marsha and adapted for teens and families by Drs. Alec Miller and Jill Rathus, has the most research-backed evidence supporting its effectiveness for teens experiencing high-risk behaviors such as suicidal thinking and acting, self-harm, substance abuse, or risky interpersonal relationships. It includes the following components:
Weekly Individual DBT Therapy

Including Pretreatment, Diary Card Completion, and Behavioral Chain Analyses

Multi-Family Skills Group

24-session, 2-hour weekly skills group with 3-6 teens and parents/guardians attending together

Phone Coaching
As Needed Parent Consultation Sessions
Within this program, treatment begins with a comprehensive assessment and includes a pretreatment phase (usually about 4-6 weeks) where teens and their families identify their goals and targets for treatment, build motivation and commitment to the program, and review the treatment formats, theories, and limits.
MFSG Skills-Only Instruction
This program is for teens and their families who have already established effective care with a treatment team that includes weekly individual therapy but would benefit from augmenting their treatment with DBT skills. This is an adjunctive, group-based program where teens continue with their existing treatment while also attending the MFSG described above with their parents/guardians. This referral should be made in consultation with the existing treatment team and is not recommended for teens experiencing high-risk behaviors or difficulty regularly attending appointments.
Adolescent DBT Grad Group
For those teens that have completed the MFSG with a full graduation (either within this clinic or within another clinic), we also offer a weekly Adolescent DBT Grad Group. This teen-only group includes a mindfulness practice followed by peer-to-peer consultation on applying skills. It is for teens that have effectively learned the DBT skills and have not engaged in any recent risk behaviors but would benefit from additional support in applying the DBT skills to their everyday life.  It runs for 1 hour per week for 12 weeks, although teens can recommit to multiple rounds of grad group as needed.
Intensive Adolescent and Family DBT Program
Designed for teens and families that temporarily require a more intensive level of care than standard outpatient DBT to help manage:
Intense emotions
Negative communication cycles
Impulsivity
High-risk behaviors
Services
Multi-Family Skills Group (MFSG; 24 weeks)
Teen skills generalization group (2x/week for 8 weeks)
Parent/guardian skills and consultation (8 weeks)
Individualized support with phone coaching
*Within all programs, all DBT group leaders and therapists attend a weekly DBT consultation team.
Insurance Accepted
Aetna
Cigna Wellfleet NYU
Columbia University Employee Plan
NewYork-Presbyterian Hospital's Employee Plan
Location
Our program uses a hybrid model, with in-person and telehealth sessions.
ColumbiaDoctors - Columbus Circle
5 Columbus Circle
6th Floor
United States
Open location in Google Maps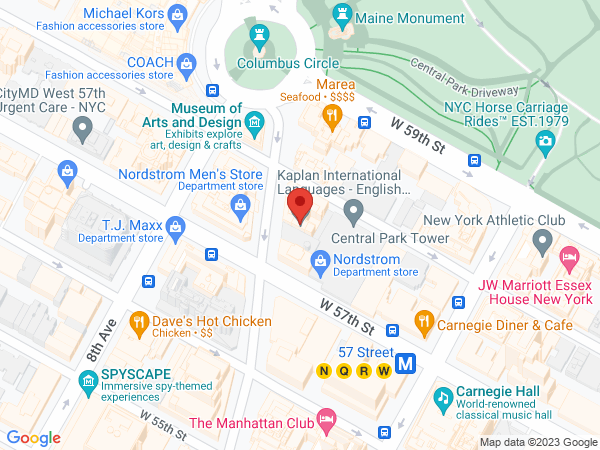 Contact Us
If you have questions or would like more information about our program, please contact us.
Kiera Hoyt
Program Coordinator
212-326-8437