CUCARD Westchester Anxiety Day Program
Make an Appointment
Our team is here to help you make an appointment with the specialists that you need.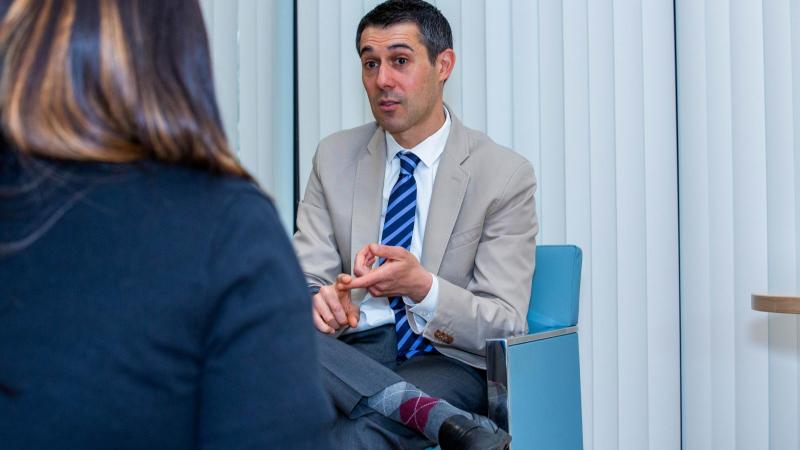 The CUCARD Westchester Anxiety Day Program provides daily, comprehensive treatment for children and adolescents whose lives are severely impaired by anxiety or OCD. Our evidence-based approach is designed to help youth better manage anxiety so they can get back to their daily lives as quickly as possible.
For some children and teenagers, excessive anxiety can be highly distressing and may even prevent them from attending school or taking care of their daily needs. At CUCARD Westchester, we are dedicated to helping youth better manage their anxiety so they can get their lives back on track.
Our Patients
Our patients are high schoolers ages 13-17 who are suffering from the most impairing symptoms of anxiety and OCD. Our goal is to help them return to their daily routines as quickly as possible and to build skills for continued success.
School refusal
Anxiety due to a medical condition
Due to the CUCARD Westchester Anxiety Day Program's focus on the treatment of anxiety and OCD, we are not a suitable treatment program for teenagers struggling with eating disorders, substance abuse, self-harming behaviors or psychosis. Columbia Psychiatry offers several other treatment options for these conditions, and we are happy to work with families to help determine the appropriate treatment options for your teenager.
Our Program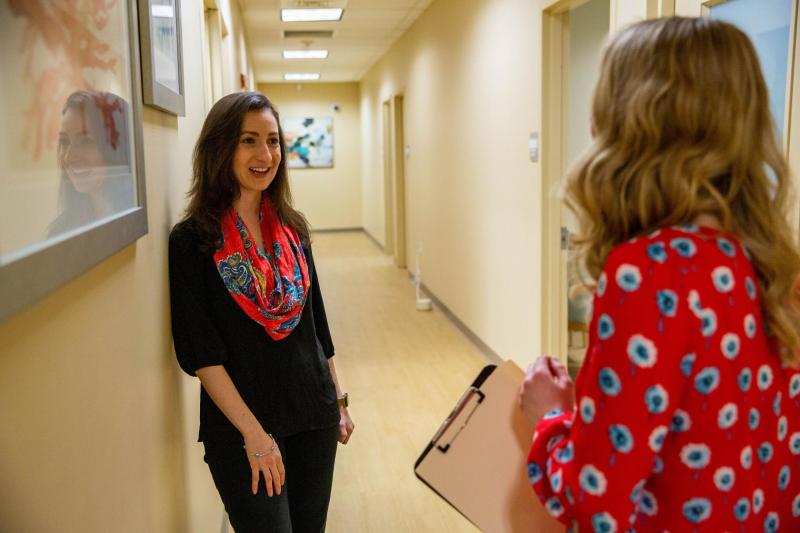 Teens attend the Anxiety Day Program most days from 9:30am - 3pm, and on Thursdays from 11:30am - 3pm. Most services occur on-site at our Tarrytown location. Our program includes:
Individual cognitive-behavioral therapy
Individualized exposure work
Parent and caregiver support
Psychiatry consultation
Support in completing academic work
Coordination with an adolescent's school to facilitate return (when applicable)
Individual Therapy
Except in rare circumstances, CUCARD Westchester will provide individual therapy and medication management to youth participating in the Anxiety Day Program. We will work with a youth's outpatient providers to coordinate care.
Our Team
Overseen by Dr. Anthony Puliafico, renowned expert in the treatment of anxiety disorders and author of The OCD Workbook for Kids, our treatment staff includes psychologists, psychiatrists, social workers and teachers. Our team specializes in the gold standard treatment for anxiety disorders and OCD: cognitive-behavioral treatment (CBT) involving exposure. Our care team will work together with teens and their families to address each individual's mental health needs. We work closely with a teenager's existing treatment team to coordinate their care during and after participating in our program.
Staff
Fees
The daily group fee is $485. This fee does not include cost of individual therapy and psychiatry visits.
Insurance Accepted
Aetna
Columbia University Employee Plan
Our Location
155 White Plains Road
Suite 200
United States
Open location in Google Maps