Are Cancer Rates on the Rise in Younger People?
A recent study suggests cancer appears to be on the rise for people under 50 years old in the United States. While the study found a modest increase in all incidences of cancer, early-onset breast cancer cases increased by about 8%, and early-onset GI cancers increased by about 15%. The study included data from 560,000 people in the United States from 2010-2019. 
To help us understand these trends, we spoke with two Columbia cancer experts.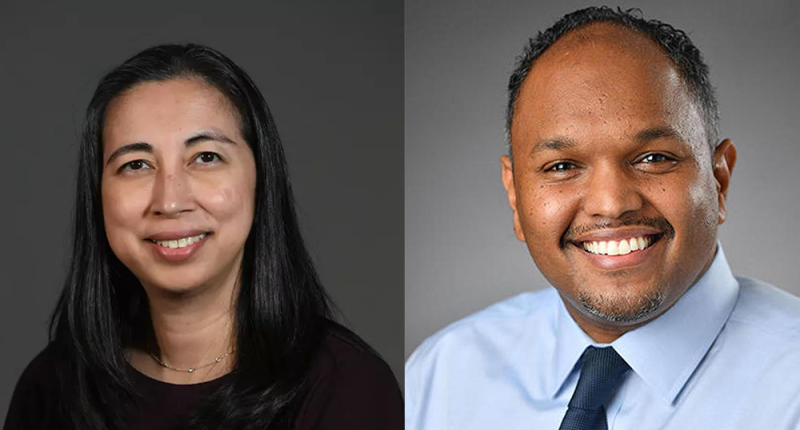 ---
Are you surprised by the findings of this study? Do they differ from what you have observed in your practice? 
Katherine Crew, MD: I am not surprised by this finding. From what I have observed as a breast medical oncologist, about 20% of breast cancers are diagnosed before age 50. Although overall breast cancer is more common among white women, early-onset breast cancer is more common among racial/ethnic minorities, including Black, Hispanic, and Asian women, and tends to have more aggressive tumor biology compared to breast cancers diagnosed in older and postmenopausal women. 
Joel Gabre, MD: As a gastroenterologist, I have seen this rise in my practice. Specifically, I've seen a rise in early-onset colorectal cancer. In response, two colleagues and I are now doing urgently needed research to better understand the molecular mechanisms that lead to an increased incidence of early-onset gastrointestinal cancer. 
Do you have a sense of what might be driving the increase?  
KC: This finding is likely due to multiple factors. Recently, the U.S. Preventive Services Task Force decreased the age to start mammography screening from 50 to 40, which may have encouraged more women to get examined earlier. Over the past ten years, more patients have undergone genetic testing for breast cancer predisposition genes, such as BRCA1 and BRCA2.  
As we identify more women with hereditary breast cancer syndromes, they often start enhanced breast cancer screening with breast MRI at age 25 for early detection. In addition to genetic factors, non-genetic or lifestyle factors, such as obesity and alcohol use, and changes in reproductive factors, such as getting pregnant later or not having children, may also contribute to increasing rates of early-onset breast cancer. 
JG: There are probably several factors at play, including changes in our diet, changes in patients' microbiome, the prevalence of obesity, and a variety of possible environmental exposures. That said, all of these play out at the molecular level. I hope and expect that by contributing to the understanding of molecular mechanisms, we will shed light on various causes of GI cancer. 
Could this study have implications for how we think about cancer prevention? 
KC: The American College of Radiology now recommends that women with a family history of cancer undergo breast cancer risk assessment by age 25. With this preliminary screening, we can better identify women at higher risk for breast cancer who can start enhanced screening at a younger age and possibly adopt preventive strategies, such as lifestyle modifications. 
JG: Yes, absolutely! Large, population-based studies accomplish a couple of things. In this case, for providers, the study highlights the prevalence of early-onset cancer and how important it is to understand and prevent it. Additionally, for younger individuals who develop symptoms such as new blood in their stool or new unexplained weight loss, the study makes a compelling argument for taking these things seriously and getting a work-up.  
Do you find this kind of study to be helpful in your interactions with patients? How do you talk about this with them? 
KC: In my clinic, I see both breast cancer patients and women at high risk for the disease. Counseling young women about their personal breast cancer risk and their options for screening and prevention are essential public health strategies.  
JG: Yes, I discuss these studies with patients and their families. The informed patient is the most empowered to advocate for themselves. They also tend to follow through with getting appropriate ancillary studies such as an endoscopy or other imaging.  
---
Columbia is home to the Herbert Irving Comprehensive Cancer Center, an NCI-designated cancer center with a long history of innovation in screening and treatment for cancer. For more information on our cancer services or to make an appointment with a Columbia cancer doctor, visit cancer.columbia.edu. 
References
Katherine Crew, MD, MS, is the Avon Products Foundation Professor of Breast Cancer Research at the Vagelos College of Physicians and Surgeons, and a professor of epidemiology at the Mailman School of Public Health. Joel Gabre, MD, is an assistant professor of medicine in the Division of Digestive and Liver Diseases at the Vagelos College of Physicians and Surgeons.