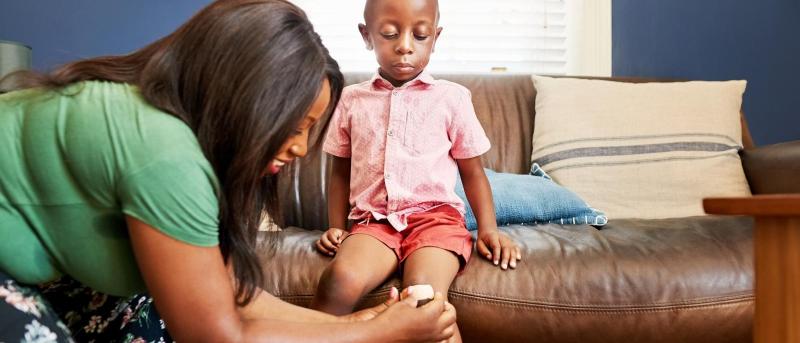 In 1943 the antibiotic bacitracin was discovered at Columbia, and this 80-year-old is still vital today.
Bacitracin, found in medicated gels you use directly on your skin, is available over the counter. "It's quite useful to have around for open wounds to prevent infection," says pediatric infectious diseases specialist Natalie Neu, MD, MPH. She treats patients who have infections in the hospital, in her office, and in long-term care facilities.
"Bacitracin is used all the time, by medical professionals and at home," says Neu. Applying a topical antibiotic like bacitracin to minor scrapes and wounds, as well as surgical wounds, decreases the chance of the wound getting infected.
Neu uses it on her own and her children's cuts and scrapes. "It's great, low cost, and also serves as an emollient or lubricant to treat or prevent dry, itchy skin," says Neu. "I've even used it on my dog after he scratched his paw."
Bacitracin is also one of three antibiotics used in triple-antibiotic ointments, such as Neosporin.
However, Neu notes, topical antibiotics should be used in moderation because overuse increases the chance that bacteria will become resistant and current antibiotics will become less effective.
Ask your doctor or pharmacist what's right for you.
References
Natalie Neu MD, MPH, is a pediatrician at ColumbiaDoctors, professor of pediatrics at Columbia University's Vagelos College of Physicians and Surgeons, and director of the Pediatric Infectious Disease Fellowship Program at Columbia University Irving Medical Center.