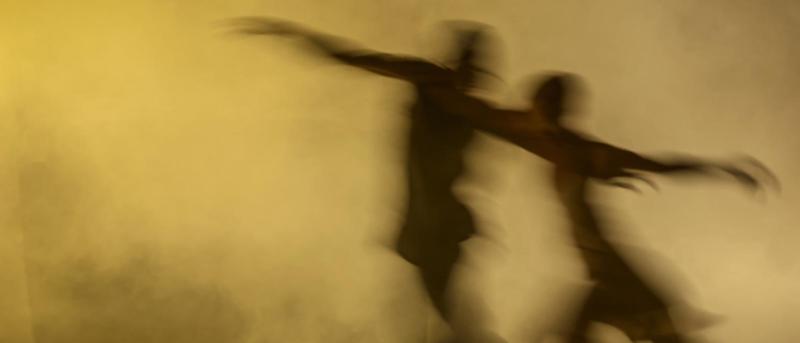 A Delicate Dance: Alberto del Saz's Journey Through Hernia Surgery and Recovery
One morning two summers ago, Alberto del Saz woke up with a lump the size of a tennis ball sticking out of his groin. He felt no pain. 
Having been a dancer for decades, del Saz knows his body as well as anyone can. As a teacher at Hunter College and Marymount Manhattan College and the artistic director of the Nikolais/Louis Foundation for Dance, del Saz helps students become attuned to their bodies.  
"The body is an instrument. It's your livelihood. It's your life," says del Saz. "Once you understand the physicality of how the joints work and muscles work, you understand there is a technique for doing everything. There is a technique for ironing a shirt." 
He applied that philosophy as he transitioned from his days as the Spanish National Champion in figure skating to becoming the Nikolais Dance Theater's lead solo dancer, and he knew exactly what that bulge from his groin was: a hernia.  
"I go to the gym four or five times a week. I have lived in the same apartment for 30 years and walk up the four flights of stairs every day. I cannot recall anything I did before it appeared. It just happened. I woke up and it was there," says del Saz.  
It was reminiscent of a traumatic time 20 years earlier when he had hip pain out of the blue. What followed was a double hip replacement, a complication, and a pivot from the stage to the classroom.  
He made an appointment with his doctor. 
Finding a hernia expert
Years of experience, past injuries, and peers have taught del Saz the importance of having a doctor who understands how crucial the body is to a dancer. Dancers' bodies are different than most and require specialized care. He knew there were doctors specializing in hernia surgery and sought the best. His quest landed him at the Columbia Hernia Center.  
Surgeon Philip George, MD, specializes in advanced hernia repair techniques. When he meets a patient, he doesn't just discuss surgical options, he also asks about expectations, fears, wants, and needs. This way, he can tailor his approach depending on the patient. 
"Most of the time, you have to fix a hernia with surgery because there's unfortunately no exercise that can make it smaller and no pill you can take," says George. "Sometimes it's quite simple. You have a hole and you have to find a way to fix the hole. It's structural engineering meets medicine." 
People do not need a major or complex hernia to become a patient at a hernia center. There are dozens of ways to fix even the most routine hernias. Experts like George, who have had extensive training in hernia and abdominal wall surgery, know how to get it right.  
In the case of del Saz, says George, the hernia appeared straightforward and was not big.  
"Mr. del Saz didn't have symptoms in his daily life, but when he tried to do what he really loved to do, dance and work, it really affected him. It was not life-changing, but it was life-altering." 
The doctor and patient agreed the hernia was important to fix. George told del Saz he was a good candidate for minimally invasive repair with mesh because he's very active, wants to return to work quickly, wants a quick recovery, and will likely be active for the rest of his life.  
"Dancing is strenuous on the body," George says. "The only strict rule we have after hernia surgery is no heavy lifting for a month, but we also say try to avoid strenuous activity. That's a challenge for people with physically demanding careers. It's common for people in these situations to wait a long time to have surgery, often until the hernia is completely debilitating."  
Satisfied he would not jeopardize his body and in agreement with George, del Saz did not rush to have surgery. He had choreography, teaching, rehearsing, and performing commitments. The ideal time would be when he could take multiple days off from work and life to recover. 
In the meantime, he would check in regularly and live with the bulge. 
Preparing for Surgery
About a year after his initial appointment, Saz was experiencing discomfort. He was ready. "I had to put my foot down with myself and prioritize it: this is necessary."  
Del Saz's surgical appointment was scheduled to begin at 7:30 a.m. the day before Thanksgiving. At 10:30 a.m., the procedure was done, and he was walking down Broadway, 60 blocks from Columbia to his home, enjoying the blue sky and the mild autumn weather.  
"Compared to my double hip replacement, it was like I had my teeth cleaned," del Saz says. "I had read a lot and watched videos about what people go through after hernia repair, how long it takes, how much pain they are in, how much bruising there is. I had none of that." 
A follow-up two weeks later showed he was healing well, confirming what he already felt.  
"When I first saw Mr. Del Saz after his surgery, he was recovering perfectly and was eagerly saying 'let's go, let's go. When can I get back to work?' That was really exciting for both of us," says George, still smiling months later at the memory.  
Del Saz says he's sharing his story in gratitude and service to other dancers. It's a teachable moment: Take the time to find a surgeon who understands your unique needs. "You have one body. Respect it." 
"My body has changed," he adds. I don't have the same strength I had when I was 45, but in terms of my range of movement, I have more range than many of my students, and they are in their 20s." 
And he intends to keep it that way. 
References
The Columbia Hernia Center was established to perfect the art and science of hernia surgery. It offers the least invasive, most up-to-date procedures, with fast recoveries and enduring results. The team works with sports medicine doctors, rehabilitation and regenerative doctors, orthopedic doctors, and primary care doctors in and out of Columbia to provide comprehensive and holistic treatment for hernias, big and small.