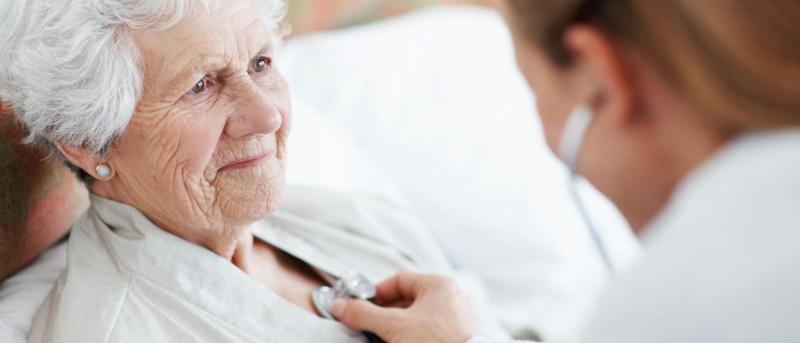 How Columbia Women Are Changing Medicine and Health Care
Women at Columbia University Irving Medical Center are spearheading innovation through research, patient care, and education. 
---
Katrina Armstrong, MD: CUIMC Chief Executive Officer
Katrina Armstrong, MD, is the first woman to lead Columbia University's medical campus. She is the chief executive officer of CUIMC, which includes the Vagelos College of Physicians and Surgeons (VP&S), the School of Nursing, the College of Dental Medicine, and the Mailman School of Public Health. She also is executive vice president for health and biomedical Sciences for Columbia University and dean of the Faculties of Health Sciences and the Vagelos College of Physicians and Surgeons. As VP&S dean, Dr. Armstrong leads the nation's second-oldest medical school and the first to award an MD degree.
Armstrong is an internationally recognized investigator in medical decision-making, quality of care, and cancer prevention and outcomes, an award-winning teacher, and a primary care physician. She has served on multiple advisory panels for academic and federal organizations and has been elected to the National Academy of Medicine, the American Academy of Arts and Sciences, the Association of American Physicians, and the American Society for Clinical Investigation.
Before joining Columbia in 2022, Armstrong was the Jackson Professor of Clinical Medicine at Harvard Medical School, chair of the Department of Medicine and physician-in-chief of Massachusetts General Hospital, and professor of epidemiology at the Harvard T.H. Chan School of Public Health. Before joining Harvard, she was Chief of the Division of General Internal Medicine, Associate Director of the Abramson Cancer Center, and Co-Director of the Robert Wood Johnson Clinical Scholars Program at the University of Pennsylvania. She is a graduate of Yale University (BA degree in architecture), Johns Hopkins (MD degree), and the University of Pennsylvania (MS degree in clinical epidemiology). She completed her residency training in internal medicine at Johns Hopkins. 
---
Linda Fried, MD, MPH: Dean of Mailman School of Public Health
Linda Fried, MD, MPH, the first woman to lead the Mailman School, is a global leader in the fields of epidemiology and geriatrics who has dedicated her career to the science of healthy aging and longer health span for all and creating the knowledge needed for transition to a world where greater longevity benefits people of all ages. Fried has done seminal work in defining frailty as a medical syndrome, characterizing disability, cardiovascular disease, and multimorbidity in older adults, and illuminating their causes and the potential for prevention as keys to optimizing health for older adults and demonstrating the value of the unprecedented social capital offered by an aging society and the potential for societies of longer lives to create a Third Demographic Dividend. An internationally renowned scientist, she has authored over 500 peer-reviewed articles and chapters.
Fried is the co-designer and co-founder of Experience Corps, an evidence-based senior volunteer program in which older adults serve in public schools as tutors, mentors, and coaches; the older volunteers help boost students' academic success while bolstering their own health. The program is now in over 23 cities under the auspices of AARP and in several countries. 
Before coming to Columbia in 2008 as dean of the Mailman School, Fried was the Mason F. Lord Professor of Geriatric Medicine and Gerontology at the Johns Hopkins Medical Institutions, where she founded and led the Johns Hopkins Center on Aging and Health. Read her full bio.
---
Lorraine Frazier, PhD, RN: Dean of School of Nursing
Lorraine Frazier joined Columbia Nursing from the University of Texas Health Science Center at Houston (UTHealth), where she was professor and dean of the Cizik School of Nursing. She completed her PhD at UTHealth in 2000 and joined the faculty in 2002, rising to professor, associate dean, and chair of the Department of Nursing Systems in 2008. Before that, Frazier was dean of the College of Nursing at the University of Arkansas for Medical Sciences.
Frazier is a cardiovascular and genetics researcher and is regarded as a pioneer in developing and promoting state-of-the-art translational research programs. Frazier also is a national expert in biobanking, the emerging science of collecting, storing, and sharing blood and tissue samples for the purpose of advancing medical research and providing access to genetic information. After a postdoctoral fellowship at the UTHealth School of Public Health Human Genetics Center, Frazier served as director of the UTHealth Biobank and project director for TexGen, a biobank consortium involving academic institutions across Texas. Her research into the interactions of behavior and genetics in patients with acute coronary syndrome has been funded by the National Institutes of Health.
Frazier is a fellow of the American Academy of Nursing and the American Heart Association. She was selected for the prestigious Robert Wood Johnson Foundation Executive Nurse Fellows program in 2009. Frazier also is a graduate of the Finance and Accounting for the Non-Financial Manager Wharton Executive Education program (2011) and the AACN-Wharton Executive Leadership Program (2012).
---
Christine Hsu Rohde, MD: Plastic Surgery Chief
Christine Rohde became the first Asian-American female plastic surgery chief in the United States in 2021 when she was appointed chief of the Division of Plastic Surgery at Columbia University Vagelos College of Physicians and Surgeons and NewYork-Presbyterian/Columbia University Irving Medical Center. She also is professor of surgery, chief of microvascular services, and vice chair for faculty development and diversity in the Department of Surgery at VP&S.
As a plastic surgeon, Rohde performs the full range of plastic reconstructive and aesthetic procedures, specializing in microsurgery, abdominal wall reconstruction, and breast, trauma, and cancer reconstruction. Her research focuses on outcomes of plastic surgical interventions, particularly related to breast cancer reconstruction and post-surgical care. Rohde has a master's degree in public health focusing on comparative effectiveness research from Columbia University Mailman School of Public Health.
After obtaining her medical degree from Harvard Medical School in 2000, she trained in general surgery at the Brigham and Women's Hospital in Boston, followed by plastic and reconstructive surgery training at Montefiore Medical Center and a microsurgical fellowship at New York University. Rohde is chair of the American Society of Plastic Surgeons Clinical Research Committee and serves on the boards of multiple national and international plastic surgery societies. She is also involved with several initiatives for the promotion of women in surgery and medicine. Read more.
---
Stephanie Lovinsky-Desir, MD: Pediatric Pulmonology Chief
Stephanie Lovinsky-Desir is a nationally recognized asthma researcher and chief of pediatric pulmonology in the Department of Pediatrics at Columbia University Vagelos College of Physicians and Surgeons and NewYork-Presbyterian/Columbia University Irving Medical Center. Lovinsky-Desir's research focuses on disparities in health outcomes for underrepresented minorities, urban environmental exposures, and the association between air pollution exposure and physical activity patterns among young people.
Her own experiences with asthma as a child have inspired her career and research focus. "As a child, I spent a lot of time in doctors' offices and emergency departments with symptoms of asthma, and I learned early on how important it is to trust your doctor," Lovinsky-Desir says. "The physicians who cared for me during that time inspired me to become a pediatrician and to specialize in pulmonology."
As part of the NIH-funded Inner City Asthma Consortium, she and colleagues are studying immunotherapies and other medications for children with asthma. She also works with physician-scientists from academic centers across New York City through the Health Data for New York City initiative to better understand the links between housing and asthma. The goal is to increase health equity among the city's many populations. Read more.
---
Helping the Community Stay Informed and Aware: Wafaa El-Sadr, MD, MPH, MPA
Wafaa El-Sadr, MD, MPH, MPA, can remember the exact day at the end of December 2019 when she first heard of the outbreak of a new disease, COVID-19, in Wuhan, China, caused by a novel coronavirus. She also, of course, remembers exactly where she was when she first heard about the earliest cases of AIDS in the United States, and of SARS, and of H1N1. 
"As an infectious disease and public health person, we are very attuned to these moments in time when you read something and you have this feeling of, 'Ah, I wonder what this is going to mean,'" El-Sadr said in a recent Zoom interview, of epidemiologists' relationship to outbreaks of disease. One of the first things they wonder, she said: "Is this something limited or is this the beginning of something big?" When China locked down the city of Wuhan on Jan. 23, 2020, El-Sadr said, she knew that this virus was "much bigger than was appreciated." 
Since then, El-Sadr—University Professor of Epidemiology and Medicine, director of Columbia World Projects, and founder and director of ICAP—has been spearheading the university's response to COVID both at home and abroad.
Read more: A Global Health Expert Expands Her Portfolio
---
Keeping Students, Faculty, and Staff Healthy: Melanie Bernitz, MD, MPH
For Melanie J. Bernitz, it all sank in on March 16, 2020, at 8 a.m., when she arrived at her office on the Morningside campus. It was the first day that Columbia University was completely remote because of the global pandemic. 
"The place was empty and eerily quiet," she said during a Zoom interview from her book-lined office in Wallach Hall. Students had been sent home to transition to online learning for the rest of the semester; staff and faculty had been told to report to work from home. 
Since then, Bernitz—who heads Columbia Health, which is comprised of more than 150 medical providers, therapists, psychiatrists, and specialists dedicated to supporting the Columbia community—has been at the center of the University's public health response to COVID-19. She was an early leader in pushing Columbia to adopt CDC recommendations regarding face coverings, hand washing, and physical distancing. As March turned into April and beyond, Columbia Health stayed open because some students were still living on campus or in the New York City area. Bernitz's staff had started COVID testing and seeing patients with COVID infections even as new details and questions about the virus emerged.
Read more: How Do You Keep Students, Faculty, and Staff Healthy During a Global Pandemic?
---
Addressing Health Injustice: Jacquelyn Taylor, RN, PhD
Jacquelyn Taylor, RN, PhD, decided to become a nurse when she was just 6 years old. Now the Helen F. Pettit Professor of Nursing and the executive and founding director of the Center for Research on People of Color, Taylor had been diagnosed with a rare kidney cancer and hospitalized.
"It was my first time in a hospital, but also the first time I'd seen a nurse who was African American," Taylor recently told Wayne State University, where she received her nursing and doctorate degrees. "She was helping people and doing something good in providing for those who couldn't care for themselves. I thought, 'I want to do that.'"
During her training, Taylor developed an interest in cardiovascular disease and how genetic and social factors influence the disease, especially in the Black community. She completed additional training in molecular genetics and cardiovascular genetic epidemiology and was recruited to the Yale School of Nursing in 2008 and then New York University in 2018 before joining the Columbia University School of Nursing.
Taylor's work has helped uncover interactions between genes and the environment that contribute to hypertension risk. Based on her research success, Taylor was awarded the Presidential Early Career Award for Scientists and Engineers in 2017, the highest honor by the federal government to scientists and engineers. The award now funds Taylor's study, "Whole Genome Sequencing as a Screening Tool for Cardiovascular Diseases among African Americans in the Community." 
Taylor's current research has expanded to include epigenomics and how psychological factors such as stress and perceived racial discrimination can alter the activity of genes involved in hypertension. "Studies increasingly show how experiences of interpersonal racism affect physical and mental health, but the mechanisms are still unclear," Taylor says. "One potential mechanism is through DNA methylation of certain genes." 
In addition to conducting her own research, through her new center, Taylor is helping other research designed to address injustices in health care that disproportionately affect communities of color. The center, established in October 2020, provides multidisciplinary resources for research and educational programming that focus on conditions and diseases that disproportionately affect minority populations, such as hypertension, obesity, diabetes, maternal/child health and poor birth outcomes, LGBTQ health, and genomics of health and disease. 
Taylor is a principal investigator of an NHLBI-funded (2020-2025) R25 Research in Cardiovascular Conditions grant that provides hands-on research experiences for minority undergraduate and graduate students during the summer.
Among her major honors, Taylor was elected to the National Academy of Medicine (one of only two nurses elected in 2019) and inducted into the International Nurse Researcher Hall of Fame by Sigma Theta Tau International Honor Society of Nursing in 2020. In 2019, she received the Hall of Fame Award from the American Nurses Association and the Nurse Researcher of the Year Award from the Greater New York City Black Nurses Association.
---
Global Health Justice: Terry McGovern, JD
In the late 1980s, Terry McGovern, JD, was an attorney working with low-income people in Hell's Kitchen. "We began seeing a lot of people with AIDS, and I was the only staff attorney who would take these cases. Everyone else was afraid," she said in an interview for the New York City AIDS Memorial website. "One of the first things I noticed was how closely HIV and poverty were intertwined."
In response, McGovern, now the chair and the Harriet and Robert H. Heilbrunn Professor of Population and Family Health at the Mailman School of Public Health, founded the HIV Law Project in 1989 to provide civil legal representation to low-income HIV-positive persons. She successfully litigated numerous cases against federal, state, and local governments, including the groundbreaking S.P. v. Sullivan, which changed the way HIV was defined so that women and other individuals disabled with AIDS could qualify for Medicaid and Social Security.
After McGovern left the HIV Law Project, she joined the Ford Foundation in 2006 as the senior program officer in the human rights unit. Since 2012, she has continued her work at Columbia on health and human rights, sexual and reproductive rights and health, gender justice, and environmental justice.
As a member of the National Task Force on the Development of HIV/AIDS Drugs, she authored the 2001 federal regulation authorizing the FDA to halt any clinical trial for a life-threatening disease that excludes women. She has worked to document the impact of the expanded Global Gag Rule on the health and well-being of women and health providers in multiple countries and worked with the Lancet Commission on Migration and Health, examining the legal and human rights issues surrounding migration and health globally.
In addition to membership on the Council on Foreign Relations, she is a member of the Global Advisory Council of the United Nations Population Fund, a commissioner of the Lancet Commission on Migration and Health, and a commissioner of the Lancet Commission on Adolescents.
McGovern's latest work is about gender justice and linking poor health outcomes to bad governance. 
When the COVID-19 pandemic began in 2020, McGovern said that the same mistakes made in the '80s and '90s with HIV/AIDS were being repeated.
When a reporter asked what actions taken in the early AIDS era would be useful now, McGovern replied: "We raised the issues, we challenged the scientists, we demanded leadership that came from affected communities, and we demanded that the government do more than just make statements that are inaccurate about everybody being in this together. I think we also found a way to have joy and humor, and we used the arts—we resisted with joy, I like to say."
---
Medical Humanities and Ethics: Sandra Soo-Jin Lee, PhD
When the Human Genome Project launched in 1990, the effort to identify and sequence every gene in a single human being laid the groundwork for precision medicine. But along with groundbreaking knowledge came a host of sticky philosophical and ethical questions.
Trained as a medical anthropologist in the 1990s while the Genome Project was in full swing, Sandra Soo-Jin Lee, PhD, was drawn to questions at the intersection of race, identity, and emerging technology, such as how racial thinking involves the body as terrain for marking social difference in an intra-Asian context. Her interest in racialization that occurs "under the skin" led her to genomic research of group differences and their ethical implications for equity and justice.
For the following two decades, Lee published broadly about race, genomics, and medical and research ethics. In 2008 she co-edited "Revisiting Race in a Genomic Age," a collection of essays exploring topics such as the production of race-based therapeutics, the social implications of ancestry mapping, and the impact of emerging race and genetics research on public policy and the media.
In 2019 Lee was recruited from Stanford to become the first chief of the Division of Ethics in the Department of Medical Humanities & Ethics in Vagelos College of Physicians and Surgeons.
Biomedical research's diversity problem remains a focus of Lee's work, which often involves "studying the studies" to better understand the ethical, legal, and social implications (ELSI) of precision medicine research. In her National Human Genome Research Institute-funded study, "The Ethics of Inclusion: Diversity in Precision Medicine Research," Lee and her team observe and interview investigators, funders, and participants and examine research materials. Through this ethnographic research and analysis, the teams evaluate how those upstream decisions affect such downstream outcomes as engagement, retention, and participation. Ultimately, she hopes to produce a set of recommendations and guidance for precision medicine research going forward.
As the first chief of the Division of Ethics, Lee serves as a catalyst for interdisciplinary collaboration and scholarship across the University and around the world. In 2019 she helped launch the Center for ELSI Resources and Analysis, a multi-institutional partnership with Stanford University, the Hastings Center, and Harvard University, and was recently named president-elect of the Association of Bioethics Program Directors, which represents the leadership of over 70 academic bioethics programs across North America. She is also the director of the TEAMS Program in the Irving Institute for Clinical and Translational Research.
In addition, Lee is a Hastings Center Fellow and has been an Economic and Social Research Council Bright Fellow at the University of Edinburgh, a Wenner-Gren Foundation Faculty Fellow, a Rockefeller Foundation Fellow in Medical Humanities, and a Resident Fellow at the School for Advanced Research.
Coming to Columbia, Lee says, "was an opportunity to build a program that addresses issues of structural racism and inequities and to bring social science to bear on bioethical questions in ways that could be creative, generative, and ultimately impactful." 
---
Always Innovating: Letty Moss-Salentijn, DDS, PhD
In 1968, when Letty Moss-Salentijn, DDS, PhD, left her native Holland to become an assistant professor at what is now the College of Dental Medicine, she became the first female faculty member at the school. The first class she taught had one female student. The next year had none. What few women did study dentistry at Columbia were enrolled in the now-defunct dental hygienist program. 
"It was an entirely different school back then," says Moss-Salentijn, now the Edward V. Zegarelli Professor of Dental Medicine (in Anatomy and Cell Biology). "The male dentist and the female dental hygienist: It was such a normal thing that people were accustomed to. Women didn't even think about going to dental school."
Much has changed in the past 50 years. The student body is now essentially at parity between the genders, and approximately 50% of the tenured faculty and 45% of all faculty at CDM are female. 
For Moss-Salentijn, the ascent to tenure and the top faculty rank was steady, and in 1990, she added a series of administrative roles to her CV, including dean for academic affairs, a position she held for more than 20 years. She became—and remains—one of the school's senior and most esteemed leaders, of any gender. 
Moss-Salentijn continues to innovate. She has pioneered several teaching innovations, including the conversion of the traditional microscopy laboratory into an interactive virtual exercise, lecture podcasting, and live video recording of lectures.
With collaborators across CUIMC, Moss-Salentijn was recently awarded funding from the Office of the Provost as part of Columbia University's "Addressing Racism: A Call for Action for Higher Education" initiative. The team's project—"Designing Antiracist Case Studies"—aims to provide health profession instructors with structural racism education to stimulate evaluation and revision of specific teaching and learning strategies.
Much of Moss-Salentijn's research has centered around the biology of calcified tissues, dental tissues as well as bone and cartilage. For many years she did her work at the interface between biology and engineering sciences, in particular on qualitative and quantitative analyses of the size, shape, growth behavior, and structure of cranial skeletal elements, which has informed research on the clinical treatment of craniofacial malformations.
Among other honors, Moss-Salentijn is an elected fellow of the Royal Microscopical Society and American College of Dentists and she received a 2008 Columbia University Presidential Award for Excellence in Teaching.
---
Emergency Medicine: Angela Mills, MD
When Angela Mills arrived at Columbia in 2018 as the new chair of emergency medicine, she didn't just take the reins of the department, she created the department almost from the ground up.
Earlier that year, Columbia Trustees approved the creation of the new department, merging emergency medicine physicians housed previously in the Department of Medicine and the Department of Pediatrics.
The Department of Emergency Medicine, by nature, is one of the most community-facing medical specialties, says Mills. "Physicians at CUIMC are here for a reason. They have a true commitment to the community that we serve, and they're devoted to education and want to teach the next generation of leaders in emergency medicine."
Mills started her career in emergency medicine at Penn, where she became medical director of clinical operations and, in 2013, vice chair. Initially focused on a career in clinical research, she credits the senior faculty members who served as mentors for encouraging her pivot to leadership.
At Columbia, Mills is expanding the department while remaining focused on delivering superior patient care and nurturing an environment for practice-changing research. 
"As a chair, I believe you really have a responsibility to create a culture that instills a great attitude to motivate and empower your team members and also to lift everyone up to their highest potential," she told the Society for Academic Emergency Medicine.
Mills is the J.E. Beaumont Professor of Emergency Medicine at CUMC. As department chair, she also is chief of emergency medicine services for the Columbia campus of NewYork-Presbyterian Hospital.
---
Improving Prostate Cancer Treatments: Cory Abate-Shen, PhD
In the world of cancer research, new discoveries are often made in GEMMS, genetically engineered mouse models.
And Cory Abate-Shen's GEMMS are considered some of the best, representing the full spectrum of prostate cancer seen in people, ranging from pre-invasive to metastasis. 
With those GEMMs and systems biology approaches, Abate-Shen's research has provided new insights into how prostate cancer develops and created valuable preclinical models for analyzing new cancer treatments.
She also has discovered new mechanisms that promote the spread of cancer and has provided genetic evidence that cancer cells can develop resistance to therapies by reprogramming themselves into a different type of cell. These studies are leading to new clinical trials that are transforming the landscape for prevention and treatment of prostate and bladder cancer.
Abate-Shen began her independent research career at UMDNJ-Robert Wood Johnson Medical School (now Rutgers Medical School) and founded the Prostate Program for the Cancer Institute of New Jersey. There, in collaboration with Michael Shen, she identified NKX3.1, the earliest known marker of prostate cancer.
In 2007, Abate-Shen was recruited to CUIMC to direct the research program in the Department of Urology, later taking the lead of the prostate program in the Herbert Irving Comprehensive Cancer Center. In 2019 she was appointed chair of the Department of Pharmacology and the Robert Sonneborn Professor of Medicine at Columbia University Vagelos College of Physicians and Surgeons. 
In recognition of her achievements, Abate-Shen received an American Cancer Society Research Professorship and was elected as a Fellow of the American Association for the Advancement of Science. 
---
Pioneer in the Field of Narrative Medicine: Rita Charon, MD, PhD
Humans understand the world through stories, and few fields generate stories as rich and poignant as medicine. Rita Charon, professor of medicine and chair of the Department of Medical Humanities & Ethics, helps doctors and their patients understand their stories of illness and treatment to transform the way they give and receive medical care.
Charon received her medical degree from Harvard Medical School in 1978 and a PhD in English from Columbia in 1999, concentrating on the works of Henry James. She then founded the first Program in Narrative Medicine at Columbia in 2000. Her research focuses on doctor-patient relationships, narrative skill in medicine, and reflective practice.
Her work to emphasize the humanities in medicine has garnered numerous awards and honors. She has received a Rockefeller Foundation Bellagio residency, a Guggenheim Fellowship, and research funding from the NIH, the NEH, and several private foundations. She has lectured or served as visiting professor at many medical schools and universities in the United States and abroad, teaching narrative medicine theory and practice. Her work has appeared in medical and literary journals, including the New England Journal of Medicine, Lancet, JAMA, Henry James Review, and Literature and Medicine. 
She is the author of "Narrative Medicine: Honoring the Stories of Illness," co-author of  "The Principles and Practice of Narrative Medicine," and co-editor of "Stories Matter: The Role of Narrative in Medical Ethics."
Charon is director of the Virginia Apgar Academy of Medical Educators at Columbia University Vagelos College of Physicians and Surgeons. Members of the academy are dedicated to promoting, rewarding, and supporting outstanding education for the college's medical students, residents, fellows, and faculty.
---
Precision Radiation: Lisa Kachnic, MD
Lisa Kachnic, chair of radiation oncology, is internationally recognized for her contributions in advancing outcomes for gastrointestinal cancers. She has transformed the standard of care for several cancers with the use of precision radiation delivery techniques.
"We have gotten incredibly precise in targeting the tumor and minimizing the dose to the normal surrounding tissues," says Kachnic, who joined Columbia and NewYork-Presbyterian in the fall of 2019 after leading the radiation oncology department at Vanderbilt University, where Nashville Medical News named her one of the "Women to Watch" in health care in 2017.
To further personalize radiation treatments, Kachnic has been working with her radiation oncology faculty and researchers in the Center for Radiological Research to investigate other novel radiation delivery techniques.
"One of the most interesting observations with radiation therapy is that a localized high dose radiation treatment may broadly stimulate the body's immune system to fight cancer," she says.
"Joining Columbia gave me the unique opportunity to investigate how we can best utilize radiation with new and very exciting immune-modulating cancer drugs," notes Kachnic.  
Kachnic and her team also are exploring a new type of radiation called FLASH in which a very high dose of radiation is administered in less than a second. The laboratory and animal data are quite spectacular, she says, showing similar tumor control outcomes but without any side effects.
In addition to her research, Kachnic serves in leadership capacities within NRG Oncology and the SWOG Cancer Research Network, two of four cooperative research groups for adults in the National Clinical Trials Network. This enables her to bridge some of the important scientific findings of her faculty into national radiation trials.
As a physician, Kachnic still follows the guidance of an early mentor, who said: "A radiation oncologist's role is so much more than pushing a radiation machine button to destroy cancer cells. Instead, we care for the whole patient and work to improve their potential for cure through innovation and discovery, while also maximizing the quality of survivorship."
"I've embraced this important lesson throughout my career and strive to share these skills with our future generations of radiation oncologists," she says.
Lisa Kachnic also is chief of the Radiation Oncology Service at NewYork Presbyterian/CUIMC and associate director for cancer network strategy in the Herbert Irving Comprehensive Cancer Center.
---
Developing Faculty in Academic Medicine: Anne Taylor, MD
A Brooklyn native, Anne Taylor received her bachelor's degree from Hofstra University and studied cello at the Manhattan School of Music before going to the University of Chicago for medical school, an internal medicine residency, and a clinical cardiology fellowship, followed by cardiovascular research training at Johns Hopkins University and the University of Iowa.
After academic appointments at several institutions, including the University of Texas Southwestern Medical Center, Case Western Reserve University, and the University of Minnesota, Taylor returned to New York in 2007 as vice dean for academic affairs and the John Lindenbaum Professor of Medicine at Columbia University Vagelos College of Physicians and Surgeons. In 2014, she was appointed senior vice president for faculty affairs and career development for Columbia University Irving Medical Center.
Throughout her career, Taylor has championed diversity and professional development for faculty in medicine. She co-authored a book on faculty mentoring, published in 2009, and co-directed a National Institutes of Health/National Medical Association mentoring program for minority house staff interested in academic medicine. 
Her interest in faculty development and diversity has been driven in large part by the recognition of the importance of the mentoring she received early in her academic career.
In her administrative role, Taylor has headed several major initiatives, including the reorganization of faculty academic tracks, professional development to support faculty careers, appointment/promotion processes, and the creation of the Virginia Kneeland Frantz Society for Women Faculty.
Taylor's research has focused on cardiovascular disease in women and underrepresented minorities and how well women in different ethnic and racial groups understand their risk for cardiovascular disease. She chaired the African American Heart Failure Clinical Trial. 
---
Researching Healthy Pregnancies: Anna Penn, MD, PhD
The placenta is a vital component of a healthy pregnancy, says Anna Penn, chief of neonatology. But it's often thought of as a simple courier for oxygen and nutrition between a fetus and the mother.
Penn—together with other researchers—is toppling that view of a passive placenta.
"We're finding that the placenta plays a very active role in shaping the development of a fetus and its organs, including its brain," she says.
The placenta's role in protecting and shaping the fetal brain is only starting to be investigated. Penn has dubbed the field "neuroplacentology."
Penn's research, which was supported with an NIH Director's New Innovator Award and now by an R01 and other funding, suggests that key placental hormones contribute to normal brain development and that their loss may lead to long-term injury or dysfunction. Physicians in the future, she says, may be able to protect the brain by delivering missing hormones to the fetus or preterm newborn. 
In more than 10% of all pregnancies, it's known that something goes wrong with the placenta that leads to reduced growth, preterm delivery, or stillbirth.
Penn says it's possible, as we learn more about the placenta, that disorders such as cerebral palsy, autism, and schizophrenia could be redefined as disorders of the placenta.
"Our understanding of the placenta's role in fetal development, especially at a molecular level, is still crude," Penn says. "What we know about the placenta can be compared to our knowledge of the kidney 50 years ago. We can describe the anatomy, but not the biology."
Anna Penn is associate professor of pediatrics at the Vagelos College of Physicians and Surgeons and chief of neonatology at NewYork-Presbyterian Morgan Stanley Children's Hospital.
---
Excellence in Diabetes Research, Patient Care: Robin Goland, MD
Driven largely by the global obesity pandemic, diabetes rates have skyrocketed throughout the industrialized world in recent decades. During much of that time, Robin Goland, the J. Merrill Eastman Professor of Diabetes (in Medicine, Pediatrics and the Naomi Berrie Diabetes Center), has been at the forefront of diabetes treatment. Goland was instrumental in establishing the Naomi Berrie Diabetes Center at the university's medical campus in 1998. The center, where she is co-director, has since been recognized nationally and internationally for excellence and innovation in patient care and research in diabetes.
Goland received her bachelor's degree from Harvard University and her medical degree from Columbia. She spent her residency and served as chief medical resident at NewYork-Presbyterian and trained in endocrinology research at Columbia as well. In addition to seeing patients, Goland has helped advance the field of diabetes science, publishing over 50 research and clinical papers in peer-reviewed journals.
---
Pioneering Research Into the Science of Sight: Carol Mason, PhD
During embryonic development, nerve cells extend roots from the retina, in the back of the eye, into the brain to form the connections essential for vision. Carol Mason, principal investigator at Columbia's Mortimer B. Zuckerman Mind Brain Behavior Institute, studies how this critical process works—and how we might fix it when it goes wrong. Using techniques that have ranged from hand-drawing images of neurons under the microscope to cutting-edge genetic analysis, Mason has pioneered research into the science of sight.
In addition to her laboratory work, Mason has been a leader of and mentor to trainees and peer faculty in her field, both within Columbia and internationally. She has served as president of the Society for Neuroscience and has co-directed the Doctoral Program in Neurobiology and Behavior and the vision sciences training program at Columbia. She is also the Zuckerman Institute chair of interschool planning, where she fosters faculty recruitment and collaboration across Columbia's campuses.
Mason joined Columbia in 1987. In addition to her position at the Zuckerman Institute, she holds professorships in pathology & cell biology, neuroscience, and ophthalmology at Columbia. She has been elected to membership in the National Academy of Medicine and the American Association for the Advancement of Science, is a Simons Foundation Senior Fellow, and received the Champalimaud Vision Award from the António Champalimaud Foundation. In 2018, she was elected to membership in the National Academy of Sciences in recognition of her extraordinary body of work.
---
Leading Columbia's Stem Cell Initiative: Emmanuelle Passegué, PhD
Cancer, dementia, heart disease: The biggest risk factor for developing these diseases isn't a specific gene but increasing age and stem cell failure.
"Aging seems to affect organs and tissues across the body in different ways," says Emmanuelle Passegué, PhD, director of the Columbia Stem Cell Initiative, "but when we look closer, we see that the changes that comes with age usually correlate with a reduction in stem cell activity.
"We're asking, can we tackle the problems of aging by maintaining stem cell function?"
Passegué takes a special interest in the hematopoietic stem cells that maintain blood production for life. "This makes these cells one of the few blood cells that truly age," she says, "and they often fail as they get older, which can lead to anemia, immune disorders, and blood cancers."
Exhaustion from the stress of replication or from metabolic overactivation are some of the reasons why older hematopoietic stem cells fail, Passegué's research has found. And the exhausted cells can't keep up with internal maintenance and repairs.
As her lab continues to reveal the details behind failing stem cells, Passegué hopes to find ways to rejuvenate the cells, which could restore older people's ability to fight infections and prevent the development of blood cancers.
Passegué recently received the 2019 William Dameshek Prize from the American Society of Hematology for her work. In an article in ASH Daily News, she paid tribute to her mentors who always encouraged her to "Go for it!" It is advice she shares with her own investigators.
"It is an exciting field that is at the forefront of important fundamental and clinical discoveries," she said. "It is a great training ground with outstanding mentors who respect diversity, and it is also a lot of fun."
Emmanuelle Passegué is the Alumni Professor of Genetics & Development (in Rehabilitation & Regenerative Medicine).
---
Blazing a Trail in Neurosurgery: Grace Mandigo, MD, FAANS
What's harder than brain surgery? Fixing the gender disparity among brain surgeons. Many women express interest and potential in neurosurgery during medical school but then choose other specialties after graduation, representing an immense loss of potential talent from the field. Grace Mandigo defied the odds. After graduating magna cum laude from Yale University, she earned her MD from Columbia, then stayed at the university's Neurological Institute for her neurological surgery internship, residency, and chief residency.
Mandigo is now an assistant professor of neurological surgery. Her practice is devoted to the treatment of cerebrovascular disease, including carotid stenosis, vascular malformations, intracranial aneurysms, and acute stroke. She is the only female attending neurosurgeon at Columbia and only the fourth woman to graduate from the university's neurosurgical residency program—but she and the university are working to change that. 
With so few female role models in neurosurgery, Mandigo was forced to blaze her own trail. The Columbia faculty supported her career by providing the flexibility that allowed her to have three children after residency. Mandigo, now a role model herself, helps mentor other women considering careers in her field.
---
No Health Without Mental Health: Kathleen Sikkema, PhD
One phrase has guided Kathleen Sikkema throughout her long career working on HIV: No health without mental health. 
"We often think of mental health as secondary to physical health and diseases," Sikkema recently told her college alumni magazine, "when in fact mental health should be a key part of health and not thought of separately."
Sikkema, who joined the Mailman School of Public Health in 2019 as chair of sociomedical sciences, initially planned on a career as a clinical psychologist working in cancer research. But while completing her master's degree in the 1980s, she was drawn to HIV after seeing her first HIV-positive patient. 
Her initial research led to a deeper understanding of how mental health and a history of abuse and trauma affect risk behaviors and HIV transmission; that research helped steer intervention resources to the people who most needed it. Her early HIV prevention work in the United States during the 1990s resulted in the first community-level interventions for women and adolescents in low-income housing developments. 
Now that treatments are available, Sikkema focuses on the effect mental health has on getting people into treatment and getting them to stay. Her team's intervention for HIV-infected adults with histories of childhood sexual abuse was named a CDC Best Evidence Intervention in 2008 and included in the Substance Abuse and Mental Health Services Administration's National Registry of Evidence-Based Programs and Practices in 2011.
Sikkema's work has also had a big impact abroad. In South Africa, where she has worked for nearly 20 years, she is conducting intervention trial research to examine whether mental health treatment integrated into HIV primary care for women who have experienced sexual trauma improves HIV clinical outcomes.
Today the biggest challenge in HIV and AIDS, Sikkema says, is implementing proven prevention, treatment, and mental health programs on a large scale, especially in low- and middle-income countries. 
As she told Civitas, the Central College alumni magazine, "How can we get things we know can work implemented so that they actually do work?" 
Kathleen Sikkema is the Stephen Smith Professor of Sociomedical Sciences.
---
Understanding How Alzheimer's Affects Ethnic Groups: Jennifer J. Manly, PhD
Rates of Alzheimer's disease and related dementias vary across ethnic and cultural groups, and Jennifer Manly, professor of neuropsychology in neurology at the Gertrude H. Sergievsky Center and the Taub Institute for Research on Alzheimer's Disease and the Aging Brain at Columbia University, wants to understand why.
One reason may be that a patient's educational and cultural background strongly influences scores on the neuropsychological tests used to detect cognitive impairment. Manly's work aims to clarify the independent influences of language, acculturation, educational experiences, racial socialization, and socioeconomic status on cognitive test performance and the risk for dementia. Her ultimate goal is to understand the social, biological, environmental, and behavioral mechanisms of disparities in cognitive aging, dementia, and Alzheimer's disease. She also has studied how specific tasks reveal subtle cognitive decline among illiterate and low-literacy older adults. The work highlights the complex influence of educational experience, reading, and early-life socioeconomic status on brain health later in life.
Manly received her PhD in neuropsychology from the San Diego State University/University of California, San Diego joint doctoral program in clinical psychology, then completed a clinical internship at Brown University and a postdoctoral fellowship at Columbia. She has published nearly 200 peer-reviewed papers and eight book chapters. She received the Early Career Award from Division 40 of the American Psychological Association (APA) in 2002 and was elected a Fellow of the APA in 2004. She serves on the Alzheimer's Association Medical and Scientific Research Board and the Board of Governors of the International Neuropsychological Society and has served on the U.S. Department of Health and Human Services Advisory Council on Alzheimer's Research, Care, and Services.
---
Launching Columbia's "Body Shop": Gordana Vunjak-Novakovic, PhD
When two lung transplant surgeons were looking for an innovative solution to a long-standing problem—not enough lungs available for patients who need them—they approached Gordana Vunjak-Novakovic.
It makes sense to enlist her help. Vunjak-Novakovic has made a career of doing things once thought impossible, such as using stem cells to grow human tissues in the lab that may be able to repair damaged hearts or broken bones in the future. 
Vunjak-Novakovic was one of the first researchers to delve into tissue engineering, a field she says is now maturing and progressing every year. For her innovations she was inducted into the National Academy of Engineering in 2012, the National Academy of Medicine and National Academy of Inventors in 2014, and the American Academy of Arts & Sciences in 2019.
The dozens of engineers, stem cell scientists, and clinicians in her lab collectively work toward a singular vision of the future: That one day there will be a "body shop" where people's tissues can be repaired or where patients can have new organs custom-made.
"Our projects often come from long-standing clinical problems," says Vunjak-Novakovic. "A physician or a surgeon comes to us with an issue, and we ask: 'Why don't we have better treatment options for it? Is our level of understanding not deep enough? Is there a limitation of technology?'
"Growing tissues or even organs in the lab is extremely exciting because it can make a huge difference in the way we live," she adds. "It could really help us live longer and happier lives."
Gordana Vunjak-Novakovic is the Mikati Foundation Professor of Biomedical Engineering, professor of medical sciences, and professor of dental medicine. She was named University Professor, Columbia's highest academic honor, in 2017.
---
Focus on Women's Heart Health: Elsa-Grace V. Giardina, MD, MS
Heart disease is the leading cause of death for women in the United States, but many women remain unaware of their risk for this condition. Elsa-Grace Giardina, a professor of medicine at CUIMC, has spent her career trying to change that. Her research and teaching have focused on cardiovascular disease risk and the effect of nutrition and obesity on cardiovascular health in women and their families through generations. She is now investigating knowledge and attitudes about cardiovascular health in at-risk women, including in women from ethnic minority groups who live and work in or around the Washington Heights community of northern Manhattan.
Giardina trained as a cardiologist, pharmaco-electrophysiologist, and clinical pharmacologist and has a master's degree in metabolism from Columbia's Institute of Human Nutrition. She has mentored more than 40 students, residents, fellows, and young attending physicians in cardiovascular disease, women's health, and nutrition.
A national expert on heart drugs, Giardina has been a member of the Cardio-Renal Advisory Committee of the U.S. Food and Drug Administration and the pharmacology study section of the National Heart, Lung, and Blood Institute. Her many honors include the Jane V. Myers Memorial Medical Scholarship from Bryn Mawr College, the PMA Faculty Development Award in Clinical Pharmacology, the American Heart Association Appreciation Award for community service, the American Medical Women's Association Gender Equity Award, and the Medal of Honor from New York Medical College, the institution where she earned her medical degree.
Giardina is also a Trustee of the New York Academy of Medicine. She was named a Fellow of the Virginia Apgar Academy of Medical Educators at Columbia University Vagelos College of Physicians and Surgeons—an honor bestowed on faculty for commitment to education. She received the Award of Excellence from then-New York Gov. George Pataki for her work on cardiovascular disease in women and for developing the Center for Women's Health at Columbia.
---
Developing Diverse New Talent: Hilda Hutcherson, MD, MS
Coming from a poor family in the rural South, Hilda Hutcherson didn't have many early role models for a career in medicine. Now, as the senior associate dean for diversity and multicultural affairs at Columbia University's Vagelos College of Physicians and Surgeons (VP&S), she has become a role model for so many others. 
Hutcherson graduated with honors from Stanford University and went on to medical school at Harvard University, followed by an internship at the University of California, San Francisco, and a residency in obstetrics & gynecology at Columbia.
In addition to her administrative role, Hutcherson is a professor of obstetrics & gynecology, an author, and a nationally recognized expert in women's sexual health. Hutcherson contributes to multiple magazines and is a go-to source on the topic for many other media outlets.
Her success in recruiting exceptional students adds significantly to each class, helping make VP&S one of the most diverse medical schools among its peers. As founder and leader of the Kenneth A. Forde Diversity Alliance—created to recruit, retain, and recognize a diverse community—she has promoted diverse faculty, house staff, researchers, and students at Columbia while strengthening mentoring and pipeline programs and bringing the contributions of underrepresented minorities to the fore.
In an interview, she credited mentors with helping her become who she is today. She is gratified to be able to give back. "In my job, I am able to tell young people that a medical career is possible," she said. "I serve as a role model and mentor. I feel that I am making a difference for many ... I am convinced that I have the very best job in the world."
---
Genetic Testing Pioneer: Wendy K. Chung, MD, PhD
While many medical geneticists focus on a single condition, Wendy Chung studies them all. A pioneer in genetic testing, she has published over 300 peer-reviewed research papers covering the genetics of everything from autism to diabetes. She was also the original plaintiff in the U.S. Supreme Court case that overturned the ability to patent genes, and she served on the Institute of Medicine Committee on Genetic Testing.
Chung, the Kennedy Family Professor of Pediatrics in Medicine and the medical director of the Columbia Genetic Counseling Graduate Program, enjoys the challenges of genetics as a rapidly changing field of medicine. A clinical and molecular geneticist, she works toward the integration of genetic medicine into all areas of health care in a medically, scientifically, and ethically sound manner that is accessible and cost effective.
As a leader in the use of genome sequencing in research and clinical care, she has discovered over 40 new genes for human diseases. Her work on spinal muscular atrophy helped lead to nationwide adoption of a test for the condition in newborns. Chung has also studied the psychosocial impact of genetic information on patients and their families, and how it affects their medical and reproductive decisions.
Her prolific work has not escaped notice. Chung has received the American Academy of Pediatrics Young Investigator Award, the Medical Achievement Award from Bonei Olam, and the New York Academy of Medicine Medal for Distinguished Contributions in Biomedical Science. She is also renowned for her teaching and mentoring and received Columbia University's highest teaching award, the Presidential Award for Outstanding Teaching.
---
Keen Focus on Improving Outcomes for Patients With MDS: Azra Raza, MD
The loss of a young patient to acute myeloid leukemia transformed Azra Raza's career, inspiring her to dedicate herself to studying that disease and related conditions. Now the director of the Myelodysplastic Syndrome Center at Columbia University Irving Medical Center (CUIMC), Raza treats patients and conducts active research that aims to improve outcomes.
In the clinic, Raza emphasizes the importance of empathy and compassion in successful treatment. She cites talking to patients as the greatest reward of her work.
"To get inside their minds and their hearts, I sit with them and talk—about a classical music concert they went to or their grandchild's graduation that they just attended—to learn about them and to get them to feel relaxed and share their anxieties," she said, speaking in an interview with NewYork-Presbyterian Hospital's Health Matters. "That's when I can help address their fears, not with embellishments or false hope, but with kindness, compassion, and empathy."
Raza's work on myelodysplastic syndromes began in 1982. When she came to Columbia in 2010, she brought her research program and an invaluable repository of 60,000 patient cell samples. Only a handful of her patients has ever declined to participate, she has noted.
Raza's research has been published in numerous peer-reviewed journals, including the New England Journal of Medicine, Nature, Blood, Cancer, the British Journal of Hematology, and Leukemia Research. She serves on several national and international panels as a reviewer, consultant, and adviser. Her work has won her numerous awards, including the first Lifetime Achievement Award from the Association of Physicians of Pakistani Descent of North America, two separate awards in academic excellence from the Dow Graduate Association of North America, and the Hope Funds For Cancer Research Award.
---
Transplant Immunology, Autoimmune Disease: Megan Sykes, MD
Patients who receive transplanted organs must take powerful immunosuppressive drugs with dangerous side effects to keep their bodies from rejecting the donated organ. Megan Sykes, director of the Columbia Center for Translational Immunology (CCTI), wants to change that. By combining cutting-edge basic research with clinical knowledge, she developed a new strategy of using bone marrow transplantation as an immunotherapy. In a clinical trial of that approach, patients' immune systems accepted their transplanted organs without immunosuppressive drugs, marking the first time researchers had intentionally achieved organ tolerance in humans.
Sykes has since extended her work to try to reverse the autoimmune responses that lead to type 1 diabetes, and she has developed novel "humanized mouse" laboratory models that allow personalized analysis of other human immune disorders and therapies. Her current laboratory work includes major projects spanning several aspects of transplant immunology and autoimmune disease, and she has published more than 430 papers and book chapters in her career.
In 2010, after 20 years at Massachusetts General Hospital and Harvard Medical School, Sykes moved to Columbia University to establish the CCTI, a multidisciplinary research center encompassing transplantation, autoimmune disease, tumor immunology, infectious immunity, and basic immunology. The CCTI has over 100 scientists and support staff, including 19 faculty members. Sykes is a member of the National Academy of Medicine and the Association of American Physicians. She was president of the International Xenotransplantation Association and vice president of the Transplantation Society. In 2018, she and another recipient were the first women awarded the Medawar Prize from the Transplantation Society. This prize is considered to be the highest honor in the field of transplantation.
---
Cutting-Edge Approaches to Treating Cancer: Wakenda K. Tyler, MD, MPH
Born into poverty, Wakenda Tyler, MD, overcame financial and personal challenges through optimism and relentless dedication to her studies. Those same traits now serve her well as an associate professor of orthopedic surgery and chief of Columbia's orthopedic oncology service, where she sees patients with some of the most frightening forms of cancer. Whether treating a recurrent tumor, studying new surgical techniques, or training to run a marathon, she is not easily deterred.
As a musculoskeletal oncologist, Tyler treats primary soft tissue and bone cancers, sarcomas, and metastatic bone cancer, aiming to provide compassionate surgical care that cures the disease, whenever possible. To do that, she uses the latest advances in minimally invasive and reconstructive surgery combined with cutting-edge nonoperative treatments. When a cure isn't possible, she focuses on pain control and improving function as much as she can for every patient.
In a newspaper interview, she discussed her approach to treating extremely ill patients.
"What I remember hearing the most is: 'I don't want to suffer,'" she said. "That's what I keep in mind. Thankfully, today they have better medicines and surgical techniques that make a difference."  
Tyler earned her medical degree from Johns Hopkins University, where she also received a master's degree in public health. She completed her residency in orthopedic surgery at the Hospital for Special Surgery, followed by a fellowship in musculoskeletal oncology at Memorial Sloan Kettering Cancer Center.
In addition to treating patients, Tyler researches new approaches to managing tumors and other conditions that lead to bone destruction. She has published medical journal articles on several bone diseases, studied how effectively medications penetrate to the sites of bone grafts, and analyzed the strength of bonds between bones and prosthetic implants.
---
Coordinated, Multidisciplinary Care for High-Risk Pregnancies: Mary E. D'Alton, MD
The term "high-risk pregnancy" can fill expectant parents with dread, but thanks to Mary D'Alton, families facing complex pregnancies with maternal or fetal complications can access all of the care they need to optimize outcomes right here in New York. D'Alton, chair of the Department of Obstetrics & Gynecology at Columbia and a world-renowned expert in maternal-fetal medicine, led the effort to develop two innovative centers at Columbia University Irving Medical Center and NewYork-Presbyterian: the Carmen and John Thain Center for Prenatal Pediatrics and the Mothers Center.
Modeled after the Carmen and John Thain Center for Prenatal Pediatrics, which provides coordinated care for fetal complications, the Mothers Center is a first-of-its-kind space dedicated to providing multidisciplinary care to pregnant women with complications, such as heart disease, a history of cancer or organ transplant, or a case of abnormal placentation.
D'Alton has been a leader in obstetrics for many years, with more than 200 peer-reviewed scientific and clinical publications to her name. She also co-authored the book "Fetology: Diagnosis and Management of the Fetal Patient," which received the Association of American Publishers Award for Best Textbook in Clinical Medicine in 2001 and remains a standard in the field.
Her work to advance research, policy development, and clinical practice has won numerous awards and honors. In 2013, D'Alton was elected to membership in the National Academy of Medicine. Honored with a Lifetime Achievement Award in 2006 by the Society for Maternal-Fetal Medicine, she has also served as its president and has held key positions in several other professional organizations, including the American Gynecological and Obstetrical Society (ACOG) and the American College of Obstetricians and Gynecologists.
Since 2013, she has served as co-chair of the ACOG District II Safe Motherhood Initiative, which works to reduce maternal mortality and morbidity in New York state and across the country.
More Women's History Month coverage: Women at CUIMC who made a difference throughout history