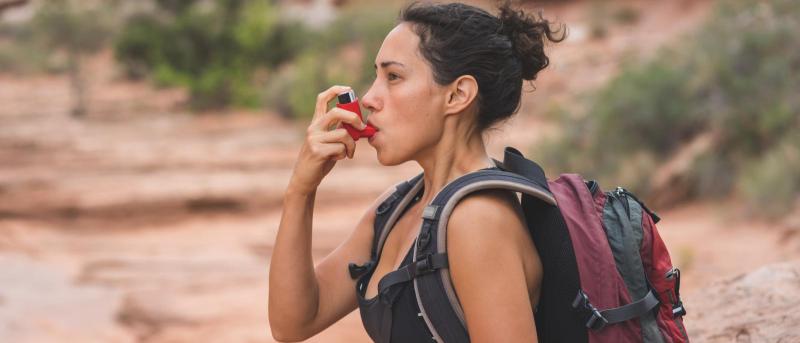 How to Travel with a Chronic Condition
Living with a chronic condition can make a vacation or business trip seem daunting—especially if you're heading overseas. But there are many resources to help travelers continue medical care wherever they go.
"You'd be surprised what is possible. For example, lots of patients on hemodialysis are reluctant to travel, but there are cruises that offer hemodialysis onboard," says Seth Feltheimer, MD, a general internist who specializes in travel medicine at Columbia University Irving Medical Center. "I have very few problems with patients who have prepared appropriately for travel."
Here, Dr. Feltheimer shares the points he suggests covering at least a few weeks in advance of your trip:
Call your doctor. Let your primary care physician or specialist know where you'll be. Often, they can connect you with doctors at your destination to contact if you need them. Your doctor can also advise on other necessary preparations (such as vaccines or special medical arrangements) for your condition and destination. In addition, some patients may need a doctor's letter to carry while away, such as patients with diabetes who must travel with syringes.
Plan your prescriptions. There's a lot to consider regarding medication. If you'll be traveling longer than your usual supply will last (some insurance companies only approve 30 days), talk to your doctor or insurance company about getting enough to cover your trip—including a few extra days for any travel delays. Find out if there are any restrictions on prescriptions in your destination country by checking with the foreign embassy. In addition, always carry medications in their original, labeled packaging. If crossing time zones, ask your doctor for guidance on timing your dosages.
Make an emergency kit. You can buy a premade medical kit from retailers like Amazon or make one yourself using this checklist from the Centers for Disease Control and Prevention. "I especially recommend taking Pepto-Bismol because it's only available by prescription overseas," Dr. Feltheimer adds.
Check your insurance. Purchase travel insurance, which Dr. Feltheimer says is most useful in case of transportation issues. "If you get sick overseas and want to come back, travel arrangements can be outrageously expensive without insurance." He also advises getting travel interruption insurance: "You spend a bit more when booking, but if you get sick at the last minute, you're not responsible for charges."
Call your airline or TSA. If you're traveling with oxygen or medical equipment, contact the Transportation Security Administration (TSA) to make sure the right arrangements are in place.
Use these resources. Sign up for the Smart Traveler Enrollment Program (STEP) from the U.S. Department of State, which Dr. Feltheimer says is a fantastic tool for looking up country-specific health information, finding hospitals, checking vaccines requirements, and more. The CDC's guide for Travelers with Chronic Illness is another resource he recommends.
Pack extra glasses. Breaking prescription glasses overseas can lead to a hassle, so pack an extra pair, Dr. Feltheimer says.
By planning ahead based on your condition and destination, Dr. Feltheimer hopes patients are ready to enjoy their trip. "Prepare for accidents, prepare for incidents, but have a good time," he says. "The world is truly a wonderful place."
 
References
Seth Feltheimer, MD, a general internist who specializes in travel medicine at Columbia University Irving Medical Center.