Center for Skull Base Surgery
Columbia offers world-class expertise in skull base conditions

Center for Skull Base Surgery
Make an Appointment
Make an appointment with our team of skull base surgery experts
Skull base surgery involves treating diseases, such as tumors, in some of the hardest-to-reach areas of the human body. Until recently, many skull base tumors were considered inoperable because accessing the tumor during surgery was riskier than the tumor itself. 
Fortunately, new minimally invasive surgical techniques have been developed in the last decade that makes the removal of many skull base tumors possible without large and potentially dangerous incisions in the face or head. Using tiny endoscopic instruments, surgeons can now remove some tumors through the nostrils or through tiny incisions in the eyebrow or the back of the ear.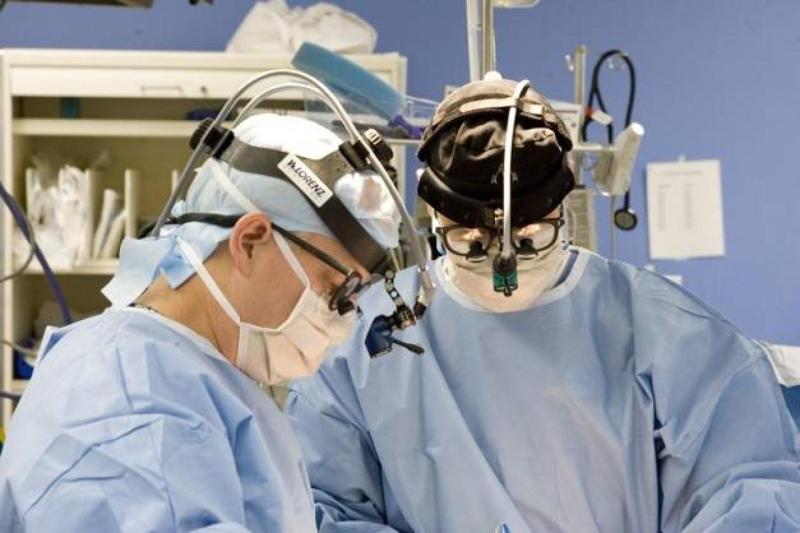 At Columbia, we are dedicated to the safest, most comprehensive treatment and removal of skull base tumors. Skull base surgeons at Columbia employ the latest techniques and have access to the most advanced technology to reach and remove complex skull base tumors. A multi-disciplinary approach to these conditions ensures that a whole team of neurotologists, rhinologists, radiation oncologists, neurosurgeons, medical oncologists, pathologists, and therapists will work towards the best possible outcome for your surgery.