White Plains, NY - 15 North Broadway Office
Address
White Plains, NY - 15 North Broadway Office
Make an appointment
ColumbiaDoctors 15 North Broadway in White Plains is home to a multispecialty pediatric practice that provides care for infants, children, and adolescents in the region. We are proud to be part of the Columbia University/NewYork Presbyterian Hospital network of care, enabling us to collaborate with a world-class team of specialists. Our goal is to build a relationship with you and your family that will last for years to come.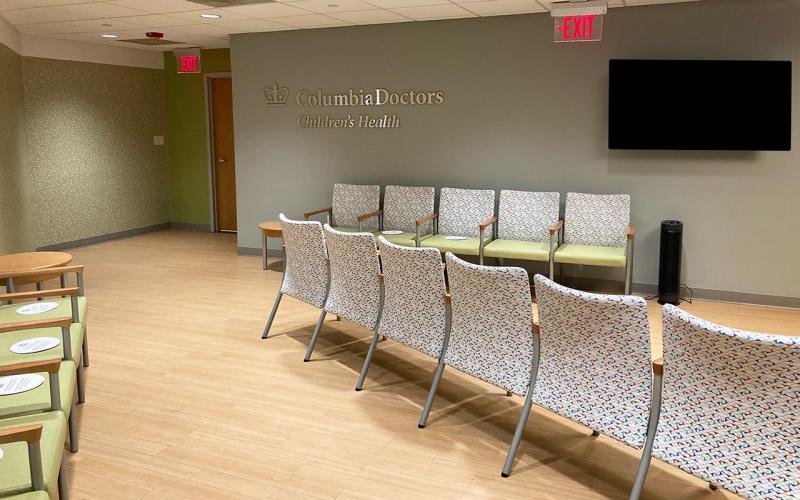 Small-Practice Feel, World-Class Support
We are conveniently located in mid-Westchester, in White Plains, which is easily accessible from most parts of the county as well as Rockland County and Connecticut. Your family will have access to a range of pediatric specialty care, all under one roof. We are situated on the ground floor with ample parking and stroller-friendly access.
We understand how important continuity of care is for Westchester residents and their families. Patients can expect a family-focused, small-practice atmosphere that offers a personalized approach.
If your child needs to see a specialist here or at any of our other locations, you can feel confident that everyone on your child's care team will be on the same page.
Our Pediatric Services:
In response to the COVID-19 pandemic, we are taking every precaution to help keep you and your family safe while still providing care you can rely on.
In-Person Visits
We have adjusted our scheduling to space out appointments, and we require face coverings for everyone. For your child's appointment, we ask that only one parent accompany him or her. When you arrive, you will be screened and escorted directly to one of our exam rooms. We will handle everything from there—no need to move to any other space.
Columbia Virtual Visits
If your child does not need an in-person visit, you can see one of our doctors using our telehealth platform, Columbia Virtual Visits.
Virtual Visits allow you to connect with your doctor from the comfort, convenience, and safety of your own home. You will receive the same level of expert, compassionate care that you expect at our White Plains office.
Not all health concerns can be addressed with a telehealth appointment, however, so talk to our team when you make your appointment—we will let you know if a Virtual Visit is right for you and your child.