Long COVID Care
Make an Appointment
Our team is here to help you make an appointment with the specialists that you need.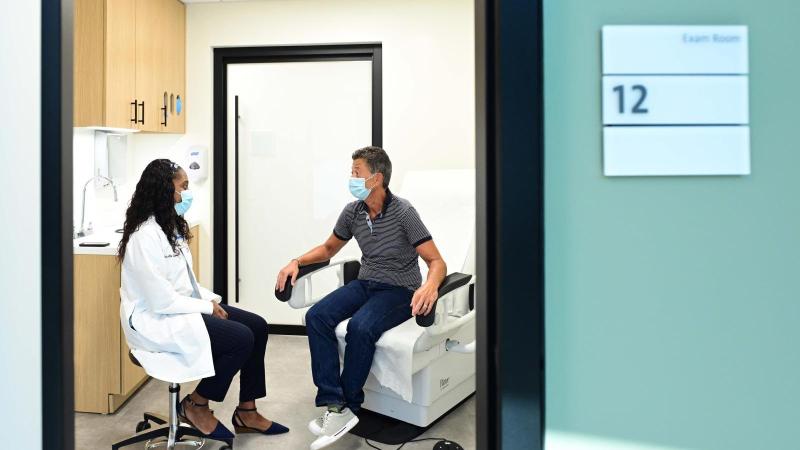 If you are struggling with lingering symptoms after recovering from COVID-19, Columbia Primary Care would like to partner with you to help.
Understanding Your Symptoms
Most people who have COVID-19 recover completely within two-to-three weeks. But a growing number of people continue to experience prolonged symptoms and complications.  In fact, 10% to 30% of people with a history of COVID-19 may continue to experience symptoms long after their initial illness.
COVID-19 is mainly seen as a respiratory disease that affects the lungs. But it can affect many other organs, including the heart, brain, and kidneys. Research shows that the body's immune response may also contribute to chronic COVID-19 symptoms.
The most common chronic post-COVID-19 symptoms seen in adults include:
Fatigue
Shortness of breath
"Brain fog"—including memory loss and difficulty concentrating
Difficulty sleeping
Joint pain
Chest pain
Anxiety
Depression
Some people may also experience persistent heart issues and lung damage.  These people often had more severe cases of the disease.
Care & Treatment Plan
Our providers start by listening to your experience. We will create a comprehensive initial evaluation of your health. It is important to determine whether other conditions may also play a role in these symptoms.
Next, we will work with you to develop a plan.  It may be as simple as listening to your concerns and providing supportive care. You may benefit from working with our world-renown specialists—if so, we will help coordinate that care.
Make an Appointment
If you have lingering COVID-19 symptoms that you feel should have resolved by now, make an appointment today with any of our Columbia Primary Care providers. You can make an appointment by calling 844-387-2273.
Leading the Way
NewYork-Presbyterian Hospital and Columbia University Irving Medical Center are leaders in providing treatment for patients with COVID-19 and COVID-related conditions. Our research is committed to understanding this complex disease and developing treatments to address these prolonged symptoms.