Preventive Care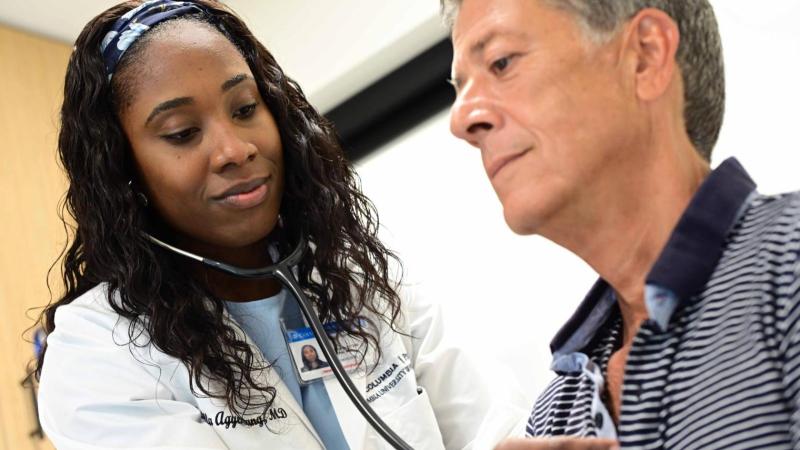 Routine preventive health care includes screenings, immunizations, check-ups, and patient counseling to prevent illnesses, disease, or other health problems. These visits are often referred to as well-child exams in children, annuals or physicals in adults, and annual wellness visits in seniors.
You and your family may be eligible for these important preventive services at no cost to you. If your plan is subject to requirements under the Affordable Care Act, Medicaid, or Medicare, you may not have to pay a copayment, co-insurance, or deductible to receive recommended preventive health services, screenings, vaccinations, and counseling.
Routine Primary Care Services
We are happy to provide medication refills or address other ailments, injuries, or conditions during a preventive visit. These topics are considered part of a Follow-up or Sick Visit. These services, if necessary, will be billed to your insurance and based on your policy, you may be responsible for copayments, coinsurance, or deductible payments. If you would like to address these issues, please let us know at the time of scheduling your appointment. We will provide extra time to meet all your needs.
Women's Health
Many of our practices provide women's health care. A pap smear is recommended starting when women reach 21 years of age and is recommended every three to five years until women reach 65. If you are eligible for a pap smear, please let us know at the time of scheduling and we will allow time to complete this important preventive service.
Medicare Annual Wellness Visits
At a Medicare Annual Wellness Visit, we will talk about your medical history, review things that may be risks to your health, and provide a plan to help keep you healthy. This visit does not include a physical exam or review of your current medical problems, but we will talk about things that can keep you well. The AWV is covered by Medicare. If we need extra time to talk about your medical problems or provide other services, those services may be billed separately.