For Your Visit
Make an Appointment
Our team is here to help you make an appointment with the specialists that you need.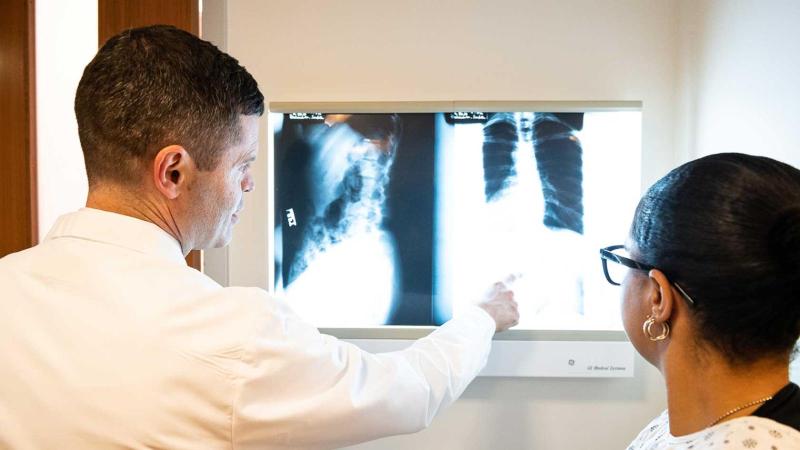 To make sure your in-person or virtual appointment runs smoothly, please see the following practices and policies. Contact our office if you have any questions.
Connect
Be sure to sign up for Connect, our online patient portal, which lets you review your medical history, update your medications, upload insurance information, and more.
Office Hours
Our office hours are Monday-Friday from 9:00 am-5:00 pm. Some providers offer extended morning/evening hours. 
Preparing for Your In-Person Visit
Before coming to your first visit, make sure you have the following:
Email any helpful medical records, like imaging results, doctor's notes, etc. If a CD is available, upload images to Ambra (see instructions here).
Download and complete the following medical intake forms. You may email the forms to rehabmed_help@cumc.columbia.edu or bring them to the appointment.

Bring the following items to your first visit:

Insurance card(s)
Any related medical records and imaging
A written referral from your referring doctor (if available)
Referral: Many insurance companies require a referral from your primary care doctor to see a specialist. Contact your insurance provider to confirm whether you need a referral. If your insurance carrier requires a referral, please have your primary care physician's office fax it to us at 212-342-1470, before your appointment date. You may verify that it has been received by contacting 212-342-2924.  You should also bring it with you on the day of the appointment.

Any patient coming for a procedure should have an escort with them.
E-Check in before your visit using these instructions.
Please arrive at least 20 minutes early to allow time to fill out your paperwork. Depending on the nature of your visit, you should expect to be here up to 90 minutes for your first visit to allow time for the physician's full evaluation.
Preparing for Your Virtual Visit
Make sure you are set up for Connect. View our TeleHealth Guidelines for further instructions for your virtual visit.
Log on 15-20 minutes before your appointment to allow time for technical support if needed.
Interpreters will be provided if you require one.
Patient must be in New York to complete a video visit. If not, please contact our office to confirm if your provider is licensed in your current state.
Late and Missed Appointment Policies
Late Appointments: Patients who arrive more than 15 minutes late will be asked to reschedule their appointments. If you are running more than a few minutes late, please contact our office at 212-305-3535 to alert us, and to determine if the visit may need to be rescheduled.
Missed Appointments: Please call at least 24 hours before your appointment to cancel or reschedule. If you fail to show up to your appointment or cancel/reschedule your appointment 24 hours prior, it will be considered a "no show." Patients with repeated "no-shows" will be discharged from the practice.