Pediatric Gastroenterology
Make an Appointment
Our team is here to help you make an appointment with the specialists that you need.
If your child has a digestive disorder, you may feel confused or overwhelmed. You are going to want a doctor who can explain what's happening and how it will affect your child. You want to feel confident you are making the right choices.
Our pediatric gastroenterologists have experience diagnosing and treating a wide range of digestive and nutritional disorders. We can help with everything from common childhood complaints to immune conditions and complex diseases.
You will have access to specialists with the latest diagnostic tools and treatments to provide the best possible care. You will get answers to your questions and help understanding the road ahead. We will work with you to develop a care plan that is right for you and your child.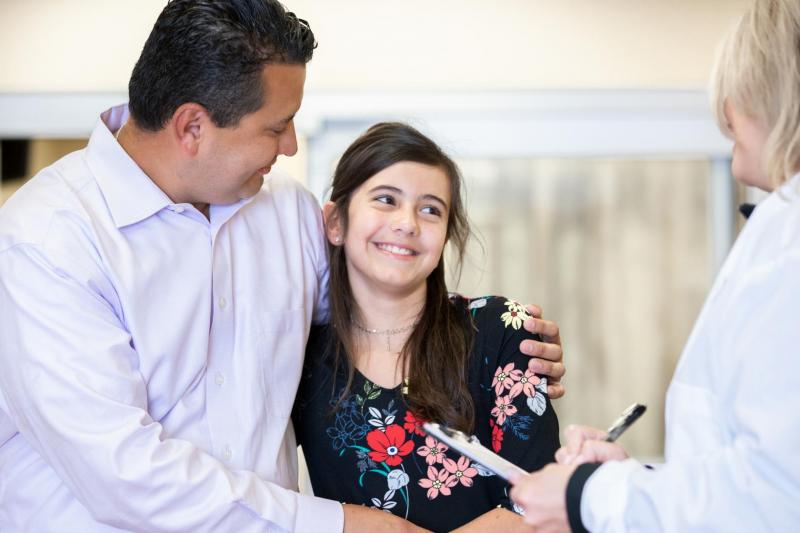 Conditions We Treat
Abdominal pain
Blood in stool (or bloody bowel movements)
Constipation
Crohn's disease
Diarrhea
Elevated liver numbers
Feeding problems
Immune conditions within the gastrointestinal tract
Inflammatory bowel disease (IBD)
Reflux
Ulcerative colitis
Vomiting
Care at Columbia 
You may need help managing your child's condition. You will have a well-coordinated care team that will focus on your child's unique needs. If your child needs other tests or treatments, we will work together to make it happen. We make it easy to coordinate care across Columbia.