Pediatric Pulmonology and Sleep Disorders
Make an Appointment
Our team is here to help you make an appointment with the specialists that you need.
If your child is having breathing or sleep issues, we can help. We are experts in treating respiratory conditions in children. Whether you need help with common conditions or complex diseases, your child will receive the best care. You can get answers to your questions about your child's condition and learn about the latest options for treatment. Your child will be seen in a friendly, comfortable environment on the Upper West Side.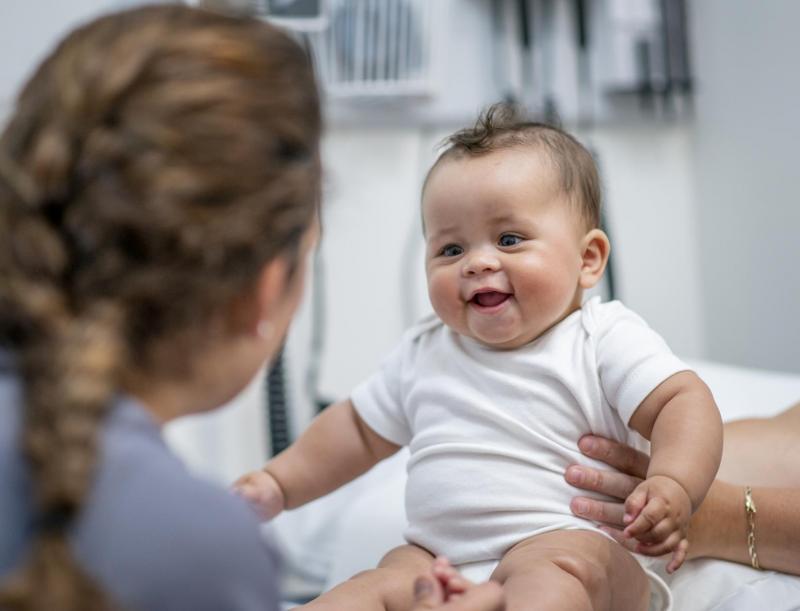 Pulmonary Conditions We Treat
Asthma
Bronchiectasis
Bronchopulmonary dysplasia (BPD)
Chronic cough
Interstitial lung disease
Lung disease associated with premature birth
Recurring pneumonia
Sleep Conditions We Treat:
Excessive daytime sleepiness
Excessive sleeping
Insomnia
Narcolepsy
Sleep apnea
Sleepwalking, sleep terrors
Our Services
Allergy skin testing
Continuous positive airway pressure (CPAP) therapy—education and management
Coordination of sleep studies
On-site blood draws
Spirometry (pulmonary function testing)
Ventilator management
Sleep Disorders
Your child may have trouble sleeping because of a breathing problem. We can test your child for symptoms and help you understand what is happening. If your child needs a sleep study, we can help you understand the results. We will work with you to make sure your child can get the rest they need.
Care at Columbia
You will have access to specialists across Columbia. We are part of an unmatched network of pulmonary and sleep disorder experts. If your child needs more specialized care, you will have access to our world-leading experts.