Dermatology
Make an Appointment
Our team is here to help you make an appointment with the specialists that you need. We are open Monday-Friday, from 8am to 5pm.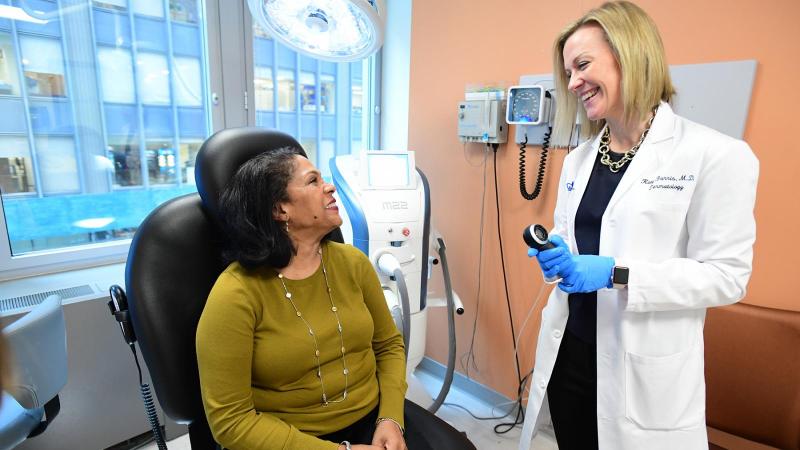 If you have a skin condition, you want the very best care. You want access to advanced treatments and care from leading experts in New York City. At our office, you will find the latest cosmetic procedures to ensure you look and feel your best.
At our location on Manhattan's East Side, our dermatologists provide thorough and personalized care in a friendly environment. You will find cutting-edge treatments in a modern, comfortable setting. Our specialists can diagnose and treat a wide range of skin conditions—from common issues to complex problems. You can also get a second opinion from our experts.
Conditions We Treat
Acne
Eczema Dermatitis
Fungal Infections
Hyperhidrosis
Nail Infections
Psoriasis
Scalp Infections
Skin Cancer, Basal and Squamous Cell Carcinoma
Treatments We Offer
Annual Full-Body Skin Cancer Screenings
Cosmetic Treatments

Botox
Cosmetic Fillers
Laser Treatments for:

Hair Removal
Skin Rejuvenation
Tattoo Removals

Dermatologic Surgery

Mohs Micrographic Surgery
Excisions of Skin Lesions and Masses

Excimer Laser
Photodynamic Therapy BLU Light
Care at Columbia
At our office, you will have access to world-class skin specialists. If you need additional care, we will help coordinate your treatment across Columbia. You can be confident you will get the support you need.