Excellence in Patient Care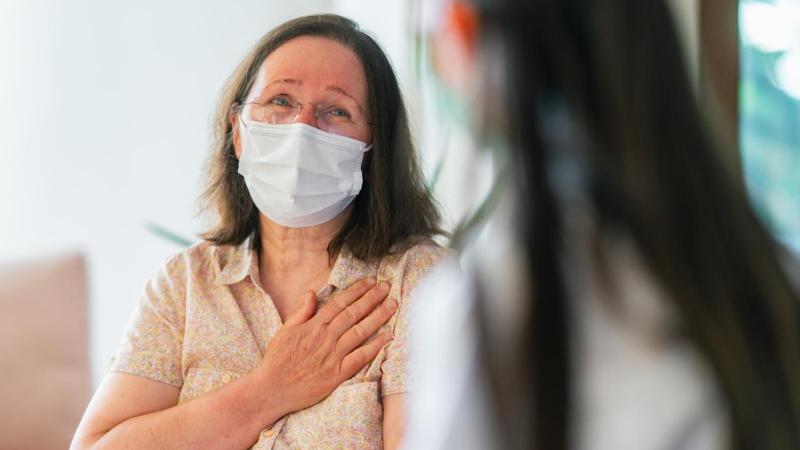 The faculty clinicians of ColumbiaDoctors are honored to also be educators and scientists, advancing the frontiers of medicine for the benefit of all. But ask any of our doctors what they most cherish about their work and their answers will demonstrate ColumbiaDoctors' deep commitment to the individual patient.
Last year, patients visited ColumbiaDoctors in clinics or through telehealth 1.6 million times. From our base in Washington Heights and in more than 100 satellite locations throughout the New York metro area, we provide skilled, comprehensive care to our neighbors, New Yorkers from every borough, and people from around the globe.
Each visit was informed by the latest cutting-edge research, fed by an unparalleled pipeline of state-of-the-art therapies carried from the laboratory bench to the patient exam room at a speed that only an institution like Columbia could safely command.
As we continue to navigate the Covid-19 crisis, it's important to remember that ColumbiaDoctors never wavered from its mission to provide timely, personalized, and exceptional care to our patients. That commitment proved ironclad in the spring of 2020, when we found ourselves in the epicenter of the first wave of Covid on U.S. soil. We will never break that pledge to you.
---
Highlights
---
The Successful Separation Surgery of Conjoined Twins
A team of more than 30 surgeons and specialists from Columbia University Irving Medical Center and NewYork-Presbyterian successfully separated Hassanatu and Hussainatu, who were born joined at the abdomen and chest with their liver and the lining of their hearts fused. After the successful surgery, the family and their care team look back on a rare and life-changing treatment.
---
Noah Cooper: From Columbia University to ECMO at CUIMC
When 27-year-old Noah Cooper graduated from Columbia University in 2008, he could never have imagined that five years later, he would return for lifesaving treatment as an extracorporeal membrane oxygenation patient at CUIMC/NYP.  ECMO is an external device that provides oxygen to and removes carbon dioxide from the blood.
"Before I was put on ECMO, the outlook was fairly bleak ... I wouldn't be here today without ECMO," Noah said.
---
Columbia Primary Care Removes Barriers to Improve Mental Health
The program, which launched in November, embeds behavioral health specialists alongside primary care providers at all ColumbiaDoctors Primary Care locations to care for patients' new or previously diagnosed depression.
---
Cured of a Challenging Tumor: Bisant's Story
"Most other surgeons I consulted had only done a handful of these types of tumors in their entire career," she says. "If anyone was going to possess the judgment, skill, and experience to handle a tumor as rare as what I had, it would be Dr. McCormick."
---
Managing Thyroid Cancer Without Surgery
"The rush to remove all suspicious tumors is a thing of the past," says endocrinologist Hyesoo Lowe, MD, medical director of the Columbia Thyroid Center, referring to the old "if it's cancer it's gotta come out" standard of care. Today, low-risk thyroid cancer can be monitored, checking in on tumor growth over time and usually avoiding surgery.
---
Gianna Paniagua and the Art of Medicine
At 29 years old, Gianna is one of the longest-living infant heart transplant recipients in the country, an established artist, and a postbaccalaureate premedical student with aspirations to become a cardiologist.
"I grew up in the hospital under Dr. Addonizio. The team is very special — like family and a second home for me. Nobody made me feel abnormal or different. Because it felt natural for me to be in the hospital, I have wanted to be a doctor since I was 3 years old," she said.
---
Thriving After Spine Surgery: Chuck's Story
"I met Dr. (Paul) McCormick, I met his staff, and right then and there I knew I was in the right place," says Chuck Myers.
He appreciated that Dr. McCormick fully explained the composition of the spine, what the tumor was doing, and what to expect from surgery. In addition, his staff communicated with respect, clarity, and professionalism.
---
Hypertension Center Certification Is a Big Deal. Here's Why.
The Columbia Hypertension Center is one of only 15 centers in the country to receive the AHA Comprehensive Hypertension Center certification and the only one in the New York City metropolitan area.
The center offers patients who are uncertain whether they have high blood pressure and those with complex or difficult-to-treat cases of hypertension the most up-to-date diagnostic and treatment strategies based on the latest proven scientific research.