Leadership Message
A message from Jack Cioffi, MD, and Donna Lynne, DrPH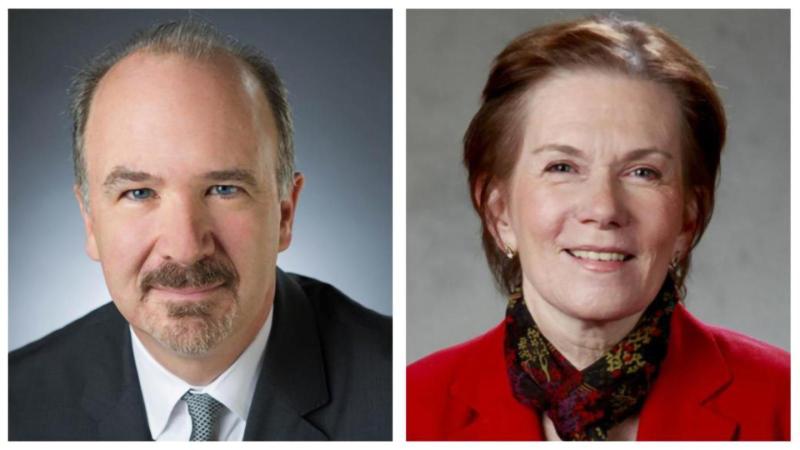 We are providing healthcare in a very different landscape than we were just 2½ years ago, and this annual report chronicles the efforts of some truly amazing people and triumphant moments as we have navigated wave upon wave of the Covid-19 pandemic.  As we reflect on these successes against such a tempestuous backdrop, we also look forward to a future replete with new opportunities for progress. These include a growing network of primary care clinicians to meet an underserved region, behind-the-scenes enhancements to smooth the path from appointment to visit, and a leadership role in the fight for health equity to medical services. 
The healthcare industry is in a state of flux around the world. Despite the turmoil, we rallied to reimagine the patient experience and to innovate at a remarkable pace, all while meeting the moment during the Covid-19 crisis. Now, steeled with firsthand knowledge of how to deliver care during the worst of times, ColumbiaDoctors is marching toward the future in New York City and the metro area.
As different as the world looks today compared to just a few years ago, one thing hasn't changed – and never will: ColumbiaDoctors continues to put patients first. That was our founding ethos, that's what carried us through the darkest period in our history as the pandemic was raging, and that mentality will inform our future trajectory. 
We are strengthened by the arrival of Katrina Armstrong, MD, who was named as the chief executive officer of CUIMC, executive vice president for Health and Biomedical Sciences, and dean of the Faculties of Health Sciences and Medicine. Dean Armstrong has proven to be a dynamic and galvanizing force in these early months of her tenure.
Thank you for trusting us with your care. We wish you good health in the coming year and hope we can be a lasting partner in your healthcare journey. Join us as we look back on a dynamic year. 
George A. "Jack" Cioffi, MD
President, ColumbiaDoctors
Donna Lynne, DrPH
Chief Executive Officer, ColumbiaDoctors
Senior Vice President and Chief Operating Officer, Columbia University Irving Medical Center