​Hair and Scalp Disorders
Make an Appointment
Our team is here to help you make an appointment with the specialists that you need.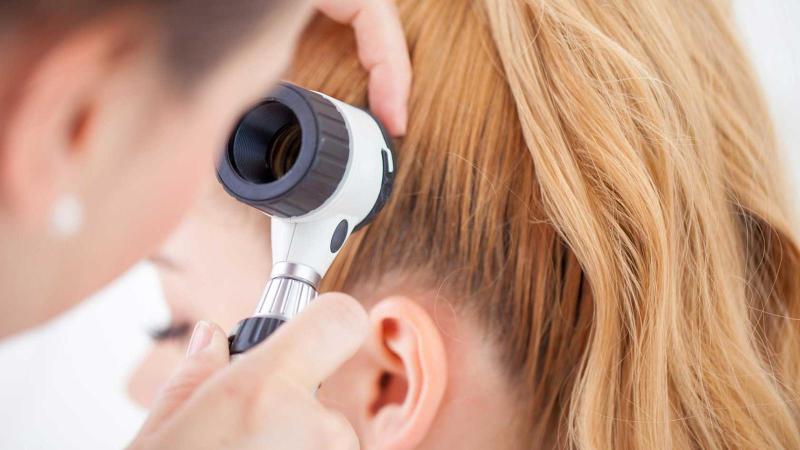 At ColumbiaDoctors Dermatology, our physician-scientists are at the forefront of the development of new treatments for hair loss and other scalp conditions. We have pioneered treatments for alopecia (hair loss) and hypertrichosis (excessive hair growth) which have changed the way we approach these conditions. That means you'll have access to some of the best care and most current treatments for your type of hair loss.
The appearance and health of your hair are intimately related to self-image for both men and women. Thinning hair, loss of hair, or excessive hair growth can be related to a wide variety of causes. Our dermatologists are dedicated to finding the cause and the best treatment for your type of hair or scalp condition.
Our dermatologists provide convenient care in several Manhattan locations and are known for their expertise in the treatment of:
Alopecia areata
Male pattern baldness
Female pattern baldness
Shedding (telogen effluvium)
Excessive hair growth (hypertrichosis and hirsutism)
Scalp conditions including dandruff, scaling, inflammation, redness, and bumps
Hair loss related to autoimmune disorders or other diseases
Because many of our physicians are also researching new treatments for hair loss, you may be able to participate in clinical trials for your type of hair loss.
Most hair and scalp issues are not associated with underlying medical problems or conditions. However, it is important to have a thorough evaluation by a dermatologist in order to determine what type of hair loss you have, and whether or not there may be associated medical issues.
Some types of hair loss may be accompanied by pain, sensitivity, burning, or itching. It is important to see a dermatologist if you have any of these symptoms for more than a few days.
Locations
Herbert Irving Pavilion, 12th Floor
161 Fort Washington Ave.
New York, NY 10032
ColumbiaDoctors Midtown
51 W. 51st St., Suite 390
New York, NY 10019
ColumbiaDoctors Third Avenue Office
880 Third Ave., 3rd Floor
New York, NY 10022