For Patients
Make an Appointment
Our team is here to help you make an appointment with the specialists that you need.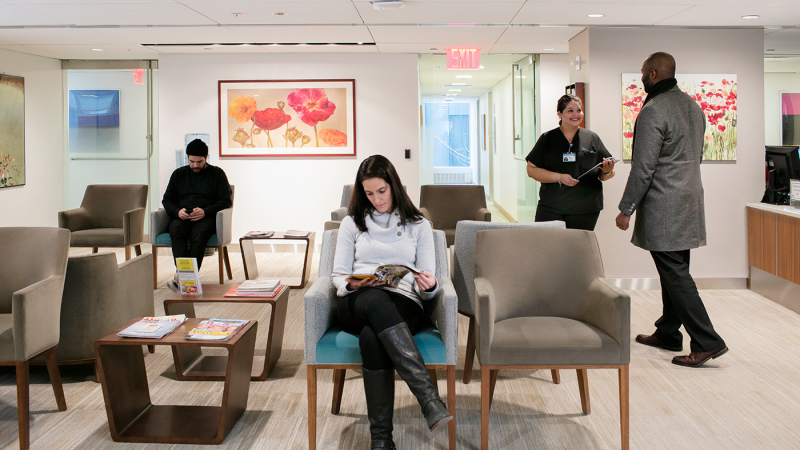 ColumbiaDoctors Dermatology is unique group of dermatologists with expertise in the subspecialties of dermatology. We provide expert care in general dermatology, cosmetic dermatology, skin cancers, hair disorders, nail disorders, skin allergies, and pediatric dermatology.
Our dermatologists will review your medical history, assess your condition, and prescribe treatment based on the latest research and proven technology. Our nursing staff is well trained and knowledgeable and will answer any questions and concerns you may have.
1. Make an appointment
Call (212) 305-5293 to make an appointment at one of our locations.
2. Check your insurance
ColumbiaDoctors Dermatology participates in numerous insurance programs including Medicare. To confirm the participation of your dermatologist with your insurance plan please contact our offices at (212) 305-5293.
3. Fill out your patient forms
For your convenience, you can complete and print patient forms prior to your visit. Please bring the completed forms to our office at the time of your visit.
For all patients:
For hair disorder patients:
4. Prepare for your first appointment
Please bring any prior treatment records, referral forms, lab results, and medical records you have to your first appointment. Be sure to plan your visit and allow time for traffic and parking appropriate to the location.
Billing
Payment is due at the time of service. We accept cash, check, debit card, MasterCard, Visa, American Express and Discover. Additionally, we also offer CareCredit Healthcare financing for elective procedures.
Please be sure to bring all required referral and authorization forms with you at the time of your visit. Without the necessary referral forms, full payment for services rendered is due at the time of your appointment or a cancellation of your appointment will ensue.
Medical Records
If you would like us to release any of your health information to another party, you must fill out a written authorization.
Please complete the forms above and return it by fax to:
(212) 795-1859 (Herbert Irving Pavilion)
(212) 326-8567 (ColumbiaDoctors Midtown)