​Skin Cancers
Make an Appointment
Our team is here to help you make an appointment with the specialists that you need.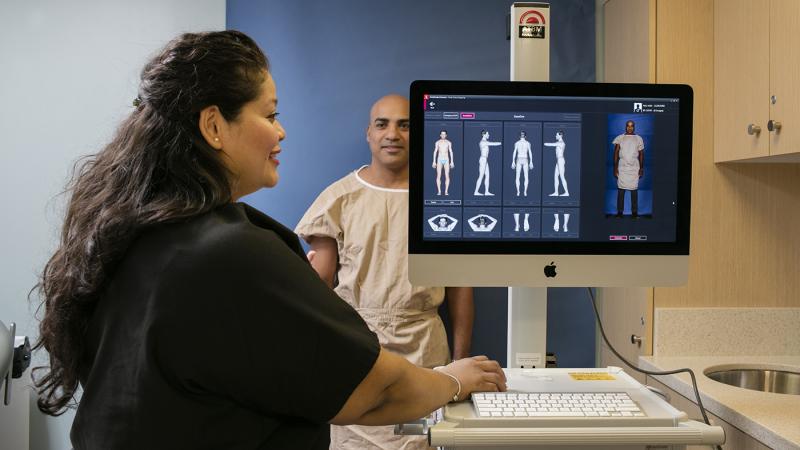 Skin cancer is the most common form of malignancy worldwide and in the United States. One in five Americans will develop some form of skin cancer in the course of a lifetime. At ColumbiaDoctors, our dermatologists have extensive experience in the early detection, diagnosis, and treatment of all types of skin cancer.
We provide expert, multidisciplinary care for patients with melanoma and non-melanoma skin cancer, and preventative assessment and care for people who may be at heightened risk for the disease.
Early detection improves the outcome for all forms of skin cancer, and we encourage our patients to familiarize themselves with the signs of skin cancer and come in for routine screenings. We use the latest technologies to identify cancerous or pre-cancerous moles and detect all types of skin cancer. And when cancer is detected, our dermatologists will work with you to develop a personalized treatment plan and manage your care throughout the treatment process.
Accurate Diagnosis for All Types of Skin Cancer
There are several types of skin cancer. More common skin cancers include:
Basal cell carcinoma (non-melanoma skin cancer)
Squamous cell carcinoma (non-melanoma skin cancer)
Melanoma
At ColumbiaDoctors Dermatology, we are committed to assuring that you receive an accurate diagnosis, whether your skin cancer is a common or rare form. We offer multidisciplinary care for all types of skin cancer, including rarer forms such as:
Merkel cell carcinoma
Kaposi's sarcoma
Sebaceous carcinoma
Advanced or metastatic squamous cell or basal cell carcinoma
Signs and Symptoms of Skin Cancer
In addition to seeing your dermatologist for routine skin cancer screenings, it is important to know what to look for at home. When you notice a change in a mole, such as prolonged itchiness, crusting, or change in size and shape, or if you have a sore that will not heal, make an appointment and show it to your dermatologist. Knowing your ABC's of skin cancer signs can help you when you check your skin at home:
A for Asymmetry: A mole that is irregular in shape
B for Border: A mole with edges that are blurry or irregular
C for Color: A mole that is not uniform in color
D for Diameter: A mole that is larger than 6mm, or the size of a pencil eraser
E for Evolution: A mole that changes over time
Make an appointment with your dermatologist if you notice any of these signs, or have any other cause for concern. Early detection of skin cancer is crucial to assure the most effective treatment.
The ColumbiaDoctors Approach
Diagnostic expertise: If it is necessary to perform a biopsy of your skin to confirm the diagnosis of skin cancer, our Dermatopathology Laboratory is staffed by experienced physicians who are among the best in the country at providing accurate diagnoses for all types of skin cancer.
Multidisciplinary care: As part of a world-renowned medical center, we provide seamless care for more advanced and aggressive forms of skin cancer, offering patients access to the best and most up-to-date forms of treatment currently available.
Mohs surgery: We have particular expertise with Mohs micrographic surgery, a highly effective treatment for some types of skin cancer.
Support services: We provide support services throughout the treatment process to help you and your family deal with the stressful effects of skin cancer.
Locations
Herbert Irving Pavilion, Garden Level
161 Fort Washington Ave.
New York, NY 1003
CUMC/Herbert Irving Pavilion
161 Fort Washington Ave., 12th Floor
New York, NY 10032
ColumbiaDoctors Midtown
51 W. 51st St., Suite 390
New York, NY 10020
ColumbiaDoctors Third Avenue Office
880 Third Ave., 3rd Floor
New York, NY 10022