Becoming a Patient
Make an Appointment
Our team is here to help you make an appointment with the specialists that you need.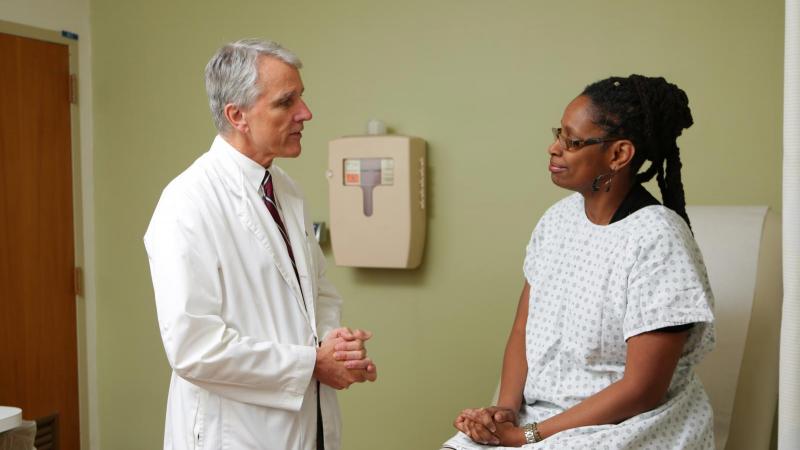 ColumbiaDoctors Rheumatology is dedicated to improving the lives of people with autoimmune diseases. Our rheumatologists will review your medical history, assess your condition, and prescribe treatment based on the latest research. Our nursing staff is well-trained and knowledgeable and will answer any questions and concerns you may have.
1. Make an appointment
To schedule an appointment by phone, call 212-305-4308. You may need a doctor's referral.
2. Check your insurance
Please consult with your insurance provider prior to your appointment to ensure your visit will be covered under your policy. First-time office consultations typically require an hour-long appointment.
3. Fill out your patient forms
Please complete and print your patient forms prior to your first visit and bring them with you to your appointment.
4. Prepare for your first appointment
Make a list of all prescription and over-the-counter medications you take. Include the dosage and frequency with which you take them. Please bring the list with you to your appointment.
Fill out your patient forms and bring them with you to your appointment.
Please arrive 15 minutes prior to your scheduled appointment for registration.
It is not necessary to fast for your first visit, unless you are instructed to do so by the doctor.
If you are not a current ColumbiaDoctors Rheumatology patient, please bring your outside medical records with you or ask your doctor to fax them to us at 212-342-6835.
A brief medication information form will need to be completed at each visit.
Connect Patient Portal
Current patients can count on secure messaging, the use of our online bill payment feature, and 24/7/365 access to their healthcare information through the Connect online portal.
Signing up for Connect is easy. Ask about joining Connect at your next visit.  If you already have an invitation and activation code, visit our sign-up page. If you do not have an activation code, visit our self-sign-up page and follow the directions.
Connect is a joint effort of Columbia, NewYork-Presbyterian, and Weill Cornell Medicine, so a single Connect account links you to all three institutions.