How You Can Help
Make an Appointment
Our team is here to help you make an appointment with the specialists that you need.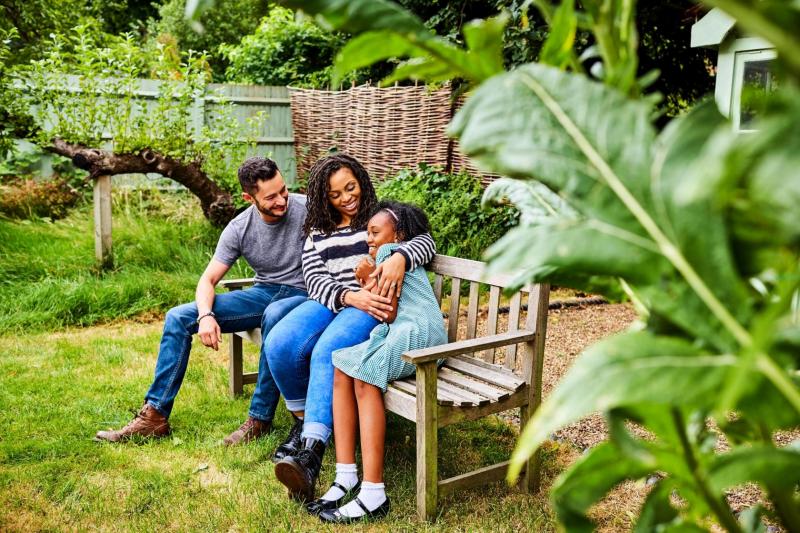 For too long, the LGBTQ community has been underserved by the medical community, with both acute and longitudinal needs neglected, misunderstood, or ignored. These issues have been compounded by stigma that still shrouds aspects of accessing mental health, especially for those who identify as transgender, non-binary or gender-diverse, and is also shaped by other forms of discrimination individuals may experience based on their identity, including racism, classism, and ablism. While the majority of people who do not conform to traditional views of gender or sexuality are resilient in the face of prejudice, far too many experience significant mental health concerns, such as anxiety, depression, and suicidality.
The Columbia Gender Identity Program's interdisciplinary team is uniquely suited to address these challenges. We work to provide our transgender, non-binary and gender-diverse patients, and those who love them, with services that they need and deserve, and care that is affirming of their multiple and intersecting identities. Our pioneering research makes our care even better; we disseminate our findings to the widest possible audience, so that the influence of our work reaches across the country and around the world.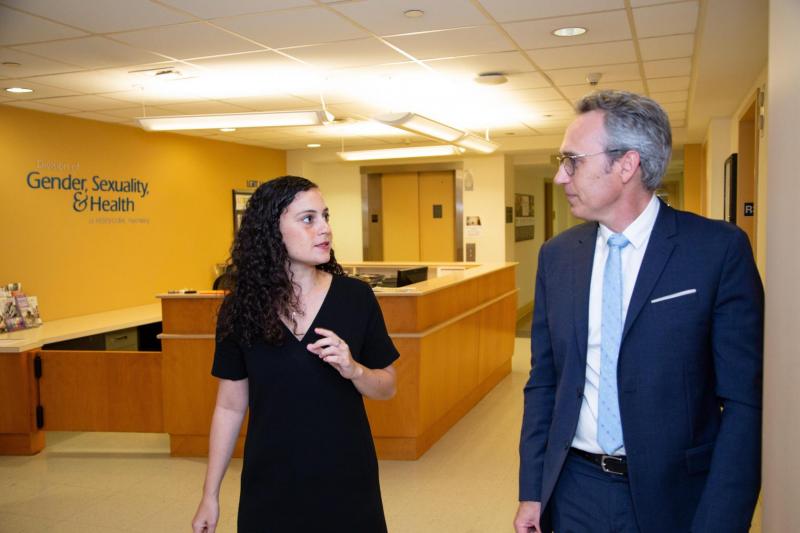 The Columbia Gender Identity Program has an active community advisory board to ensure we respond to emerging needs of transgender, gender non-binary, and gender diverse youth, adults and their families and to allow us to utilize our community relationships and resources in an effort to improve the lived experience of the individuals we serve.
Funding Opportunities
Columbia University Irving Medical Center is committed to providing compassionate and effective care to our communities. Our commitment to patients is resolute, regardless of their insurance coverage or socioeconomic status. With the partnership of friends like you, we can have an even greater impact on those who need our help.
Patient Services 
Patient scholarships: These scholarships fund patients and families who cannot afford our services or do not have insurance, to ensure that all youth, adults and families have access to gender-affirming psychotherapy. The scholarships are specifically designed to support families from low income households and culturally diverse backgrounds, from the Washington Heights community and beyond. Patient scholarships will cover initial evaluations as well as individual, family, and group psychotherapy. This is particularly important given the multiple barriers such as employment discrimination, that affect gender-diverse individuals' ability to achieve financial stability. According to the 2015 National Transgender Discrimination Survey, approximately 37% of transgender respondents in New York were living in poverty.
Innovative treatments: This funding supports the development of culturally competent adaptations of evidence-based treatments for individuals who are transgender, non-binary and gender-diverse. New group curricula for youth, adults and families are designed to increase gender literacy, resiliency, and pride in gender diversity. Funding will also assist in our ability to provide these services at a reduced cost to parents and families. 
Toys and resources: Purchasing gender-diverse toys, furniture and décor creates an atmosphere that that is welcoming for children and families; acquiring gender-diverse clinical materials is critical to performing evaluations.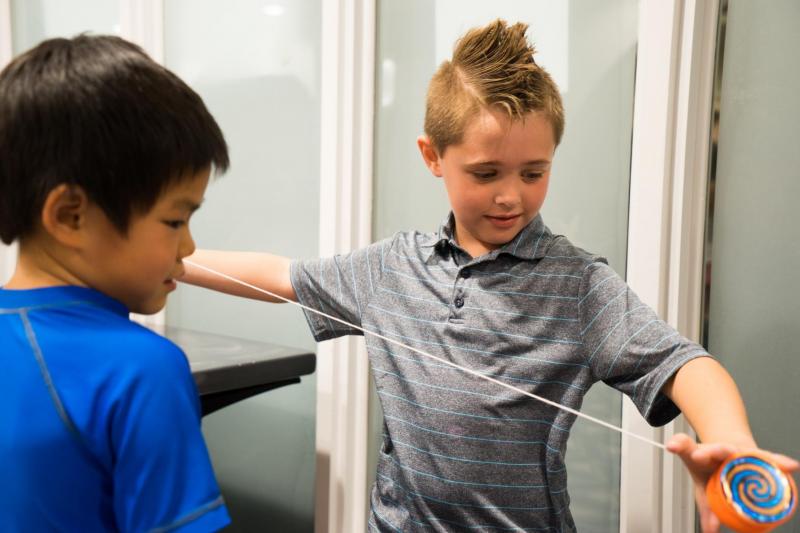 Training 
Fellowships: Funding for trainees (MD, NP, PhD, or PsyD) assists in program development and provides individual, family, and group psychotherapy
to children, adolescents, adults, and their loved ones. We are committed to providing fellowship opportunities for trainees diverse in race, ethnicity, gender identity and expression, and sexual orientation. Fellows are provided with training to solidify their expertise as a competent provider of transgender care. Those with training in medication management will also provide psychiatry services. Trainees will be able to provide services at reduced cost to out-of-network patients.
Endowed professorships: An endowed professorship is the highest honor that a university can bestow upon a member of its faculty, recognizing outstanding contributions both to the school and to its holder's discipline. The establishment of an endowed professorship in the Gender Identity Program would support the work of a Columbia faculty member in perpetuity to ensure the sustainability of the program. Such a chair could be named at the donor's suggestion, such as in a family member's honor or memory.
Cultural and clinical competency training: Staff training focused on the delivery of culturally and clinically competent transgender health care services is vital across CUIMC and in the community including in K-12 schools, colleges, and primary care offices. Funding would also be used to invite expert speakers in the field of transgender health at rounds across CUIMC with the goal of increasing competency across our healthcare system.
Research
As part of a premier academic healthcare center, our program aims to contribute significantly to the evidence-base informing gender-affirming care that promotes the health and wellbeing of transgender, non-binary and gender-diverse youth and their families. In particular, we hope to add to our understanding of gender identity development across the lifespan, including the risks and benefits of gender-affirming medical interventions, to assist youth and their families to make fully informed treatment decisions. Funding would cover research assistants trained in data collection and monitoring, and costs related to data analysis. Funding would also support dissemination efforts, such as presentations at local, national, or international conferences and publications in the peer-reviewed research literature as well as for the public at large.
If you would like to learn more about these programs or how to make a donation to support the Gender Identity Program, please contact: 
Bridget W. Foley
516 West 168th Street, Third Floor
New York, NY 10032
bridget.foley@columbia.edu
212-304-6670