Lieber Recovery Clinic
Make an Appointment
Our team is here to help you make an appointment with the specialists that you need.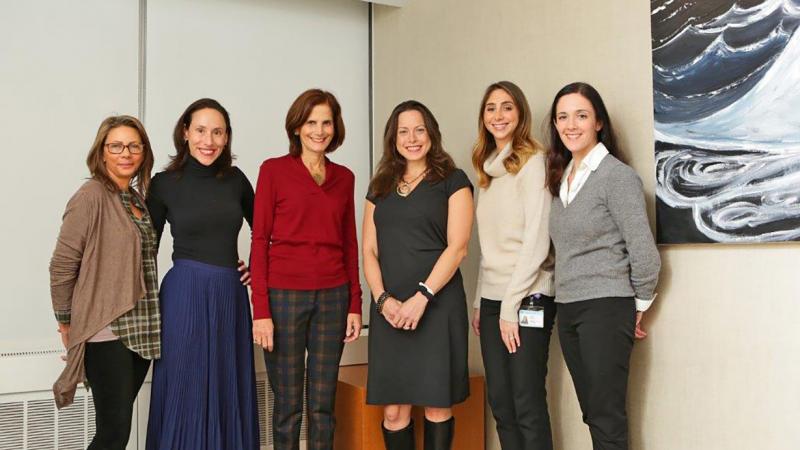 The Lieber Recovery Clinic provides personalized, comprehensive outpatient treatment to help people with cognitive, psychotic, and affective symptoms get back to work, school, and independent living.
We are able to provide the full Lieber Recovery program experience using a personalized program of teletherapy. Our goal remains, as always, to help people lead a productive, rewarding life. To that end, we offer intakes, individual and group therapy sessions, cognitive remediation, supported employment, supported education, parent support, recreational therapy, and life skills coaching- all as teletherapy.
Using recovery-oriented, evidence-based treatments, the Lieber Recovery Clinic helps adults (18+) diagnosed with schizophrenia spectrum disorders, bipolar disorder, depression, high functioning autism, ADHD/executive functioning difficulties, and co-occurring disorders to improve their functioning in the community.
In a supportive environment, clients learn about their condition and how to live successfully. Psychiatric and psychological care, skills-based rehabilitation, individual coaching, supportive employment and education, and care management services are provided in an atmosphere of caring and respect. With college student programming, adult and older adult services, clients are able to find care personalized to their needs.
Treatment is largely provided in a group format, with some clients receiving additional support from a staff recovery or employment coach, or psychotherapist. Assignment to groups carefully considers content focus and fit with other members. All clients participating in treatment in the Lieber Clinic continue to be under the care of a primary psychiatrist. Clients may continue treatment with their referring physician or we can arrange for one of our faculty members to provide individual psychiatric care.
We provide the following evidence-based treatments:
Cognitive Training
Social Skills Training
Social Cognition Interaction Training
CBT (specific group focus varies: psychosis, anxiety and depression, work, school)
Symptom Management
Wellness Recovery Action Planning
Executive Functioning Skills Training
Anger Management
Parent Support
Supportive Education
Supportive Employment
Recovery Coaching
Organizational Skills Coaching
Individual Psychiatric treatment
Individual Psychotherapy
PEERS® for Young Adults
Our History
In 2006, Connie and Steve Lieber generously established the Lieber Clinic in collaboration with Columbia University's Department of Psychiatry and Alice Medalia, PhD, an internationally recognized leader in the field of psychiatric rehabilitation who is best known for her work treating cognitive deficits in people with psychiatric disorders. Originally a center for the treatment of psychotic disorders, we brought in and developed behavioral treatments focused on those areas most important for recovery from psychotic disorders. These included symptom management, neurocognitive and social cognitive impairments, and treatments that promote real-world functioning.
Given these areas of expertise, people from other patient populations who had social cognitive and social skills deficits, cognitive impairments, occupational and school failures, poor independent living skills, and co-occurring psychiatric disorders began to seek out the clinic. This prompted the creation of new programs offering specialized treatment for high-functioning autism (formerly Asperger's), adult ADHD, and executive impairments.
5 Columbus Circle
6th Floor
United States
Open location in Google Maps