Substance Use Disorders
Make an Appointment
Our team is here to help you make an appointment with the specialists that you need.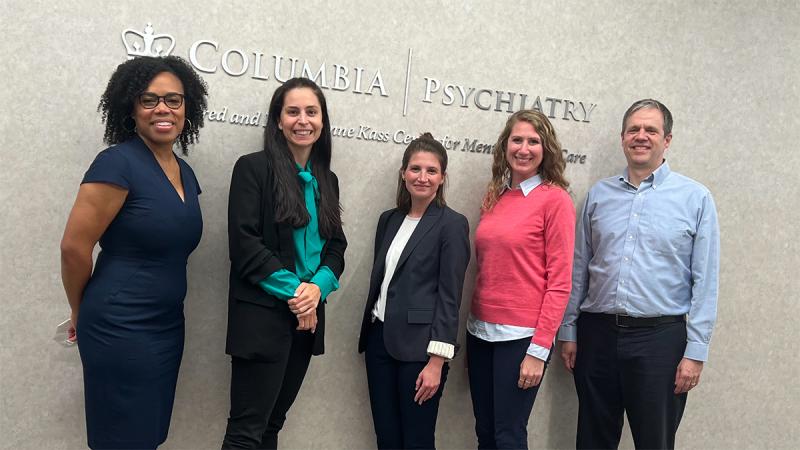 Comprehensive Care for Substance Use Disorders and Co-Occurring Mental Health Conditions
While 40 million Americans need help for a problem related to drugs or alcohol, only about one in ten (4 million) receive the necessary treatment. At the Smithers Center, we provide innovative, compassionate, evidence-based care to any person seeking treatment for a substance use disorder and those with co-occurring mental health conditions.
---
Our Services
Our team of experts will complete a comprehensive evaluation and work collaboratively with individuals to develop a tailored treatment plan. Below are some of the treatments we offer to help people achieve their goals:
Expert Comprehensive Evaluations: We offer expert comprehensive evaluations to individuals interested in treatment in our program, as well as second opinion consultations.
Evidence-Based Psychotherapies: Our providers offer a range of evidence-based psychotherapies, in individual and group format, to treat substance use disorders and co-occurring mental health conditions. Some therapies we offer:

Relapse Prevention Therapy (RPT) 
Teen Intervene 

Medications: We offer medications to treat substance use disorders and co-occurring mental health conditions, including medication for opioid use disorders (MOUD) such as buprenorphine, buprenorphine extended release (Sublocade ®) and long-acting injectable naltrexone (Vivitrol ®).
Outpatient Alcohol and Benzodiazepine Detoxification: We can evaluate appropriateness and initiate outpatient alcohol and benzodiazepine detoxication to support safe entry into treatment.
Family/Couples Services: We offer evidence-based treatments and support for families in the form of individual and group therapy, including Community Reinforcement and Family Training (CRAFT). We also offer couples and family therapy and parent coaching, when appropriate.
Child/Adolescent Services: We offer specialized developmentally tailored services for children, adolescents and families. In addition to psychiatry and psychotherapy services focused on co-occurring substance use and mental health concerns, we offer prevention, early intervention, and parent training. 
Opioid Overdose Prevention Training: Our center is a New York State-registered Opioid Overdose Prevention Program. With support from the New York City Department of Health and Mental Health, we can provide free naloxone kits and training to anyone interested in this service.
Additional Services: We provide care coordination and collaboration with outside providers, as well as urine toxicology testing and breath alcohol tests.
---
---
5 Columbus Circle
6th Floor
United States
Open location in Google Maps